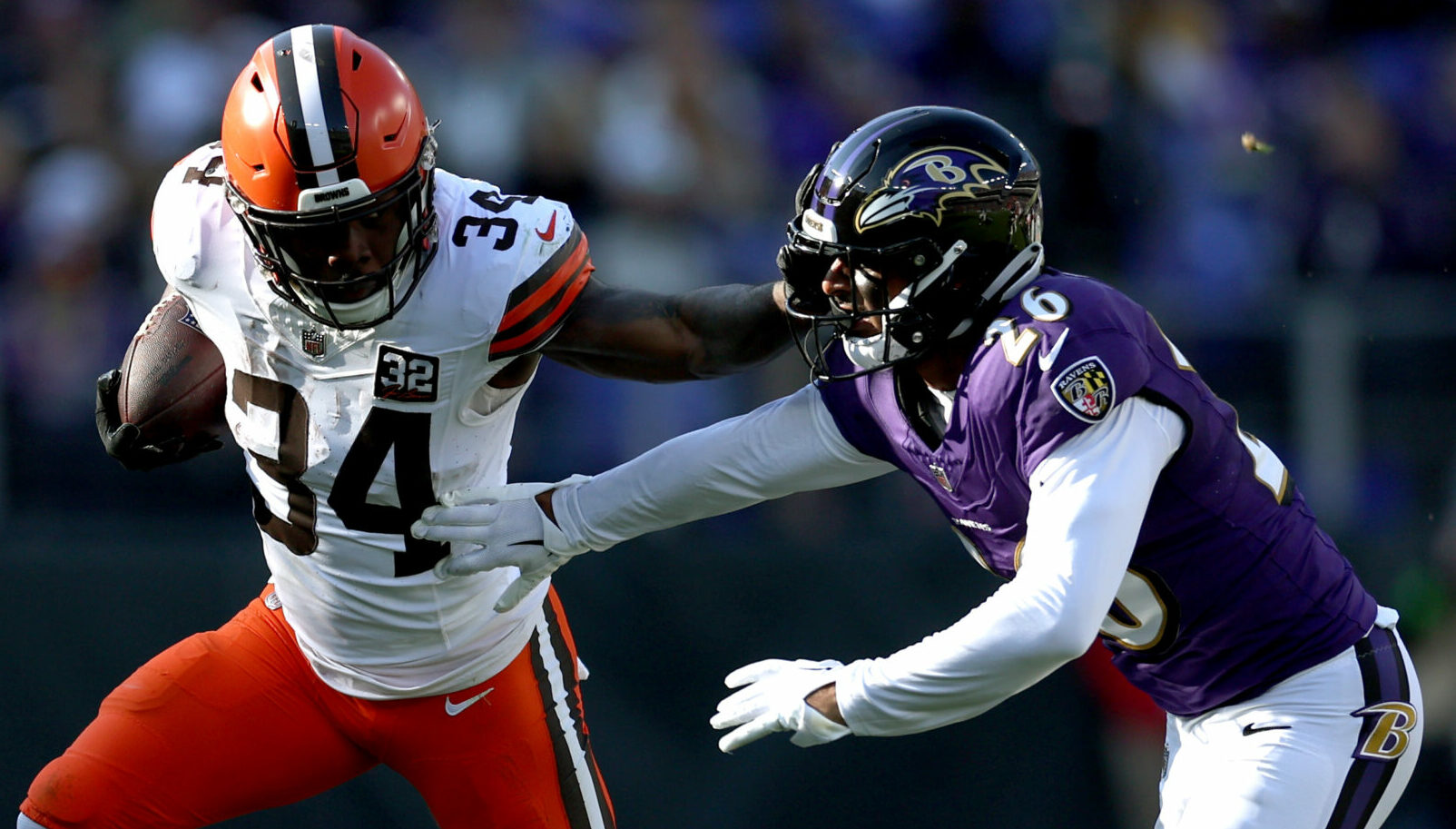 Week 10's AFC North battle between the Cleveland Browns and Baltimore Ravens came down to one thing.
Which team could figure out how to best beat the other's defense?
Each team topped 30 points, but it was the Browns offense that completely wore down the opposite defense, and Cleveland's defense got stronger as the game went on, setting up a last-second victory over the Ravens.
BROWNS WIN!!! 🎉🥳🎊 pic.twitter.com/mA872XkEGh

— Cleveland Browns (@Browns) November 12, 2023
Here are some studs and a dud from the Browns' big win.
Mike Ford got far more snaps than he expected this weekend when Denzel Ward left early with a neck injury, and all Ford did was lay a huge hit on Lamar Jackson along the sideline and followed it with a big interception.
In a game of big defensive plays, that two-play series did the most to let Baltimore know they were doomed.
If there was a dud in this game, it might have been right tackle James Hudson.
Two of his three penalties hurt the offense, but for the most part, he handled his tough assignment well enough.
Deshaun Watson started his day disastrously with his second first-pass pick-6 of the season.
But he bounced back from a 1-for-9 start to go 19-of-25 for 194 yards and a touchdown the rest of the way.
Jerome Ford ran for over 100 yards and never failed to convert a first down when the team needed one.
And the final stud is Dustin Hopkins, who teased fans with disaster by missing an extra point.
That was minutes before he nailed his fourth field goal to give the Browns a memorable win in Baltimore.