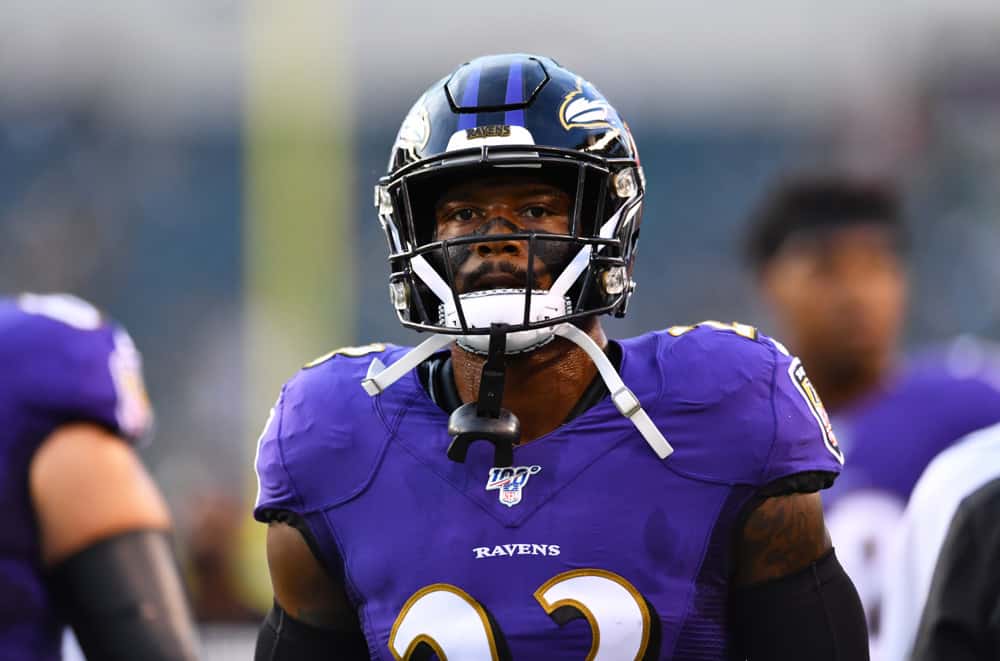 With Cleveland Browns rookie safety Grant Delpit being carted off the practice field with a torn Achilles, the team is looking for a replacement.
#Browns rookie S Grant Delpit has suffered a torn Achilles, the MRI confirmed. This ends his promising season before it began.

— Ian Rapoport (@RapSheet) August 25, 2020

Several free-agent defensive backs can replace Delpit for the Browns, as Cleveland's defense looks to bounce back from this devastating injury.
The former LSU free safety and two-time consensus All-American will sure be missed.
He was the No. 44 selection in the 2020 NFL Draft after playing three years for the Tigers.
During his sophomore season in 2018, he led the SEC with five interceptions.
The Browns will hope to find a safety who can be a replacement for Delpit.
Here are the top three best options:
1. Logan Ryan
After playing four years with the New England Patriots and three seasons with the Tennessee Titans, Logan Ryan is looking for a new team:
Free agent Logan Ryan views himself as a safety, rather than the cornerback he's generally listed as. To that end, his agent emailed all 32 GMs these top safety stats and asked them to compare his production. An interesting discussion to be sure as one of the top FAs looms. pic.twitter.com/NZni6BYmND

— Ian Rapoport (@RapSheet) August 10, 2020
He now wants to be categorized as a safety.
The Browns may want to pull the trigger on arguably one of the top safeties in the league.
The two-time Super Bowl champion has a lengthy postseason career, as he has the 22nd-most playoff games played among active players.
He even helped the Titans take down the Patriots in the first round of the playoffs last year.
His first career postseason touchdown sealed the game and ended Tom Brady's Patriots career.
During the 2019 regular season, Ryan's 18 passes defended were the third-highest in the NFL.
When the Miami Dolphins inquired about Ryan, his agent said that more than $10 million is required from the AFC East team.
Would the Browns get the same treatment?
Ryan and his agent should be hoping to find a team soon, but if there becomes a bidding war, then Cleveland may not be able to get a bargain here.
However, $10 million may be worth it for a top safety with playoff experience.
2. Tony Jefferson
If the Browns do not want to go for Ryan, Tony Jefferson has also played for two teams and began his career with four years with one squad.
He is available, but signing Jefferson would not be anywhere close to as good of a move as signing Ryan:
On the phone w/ free agent S & former Raven Tony Jefferson (Knee: ACL/LCL) who tells me that he feels 2-4 weeks away from beginning team visits. He said he knows of 4-6 teams "ready to rock" with him once ready. Right now he's gaming, after he said I woke him up to answer phone.

— IG: JosinaAnderson (@JosinaAnderson) August 22, 2020
Jefferson's career has not been as strong as Ryan's, and it does not seem that Jefferson will be able to even begin the season on the field for the Browns.
While Jefferson does have some playoff experience, he played just five games last season.
The undrafted seven-year veteran played at least 14 games in each of his first six NFL seasons though.
He even provides special team help, as he has played 933 special teams in his career.
The former Arizona Cardinal and Baltimore Raven can be an option for the Browns.
3. Earl Thomas
Of course, everyone has Earl Thomas on their minds after he made a mess in Baltimore:
The wording of Earl Thomas' release means there will be a grievance and the Ravens are expected to pursue money. https://t.co/OTXRVhoENK

— Adam Schefter (@AdamSchefter) August 23, 2020
While the Ravens try to get some money back from Thomas, maybe he can be a better teammate in Cleveland.
This would be a risky move, as the Browns seem to have had a strong offseason in terms of communication and team building.
Kevin Stefanski and his coaching staff have brought the team together even with an offseason that has been cut short.
If the Browns want to purse Thomas after taking a look at Ryan and Jefferson, it should be only if they have a short leash with him.
Also, Cleveland may want to consider not giving him any guaranteed money.