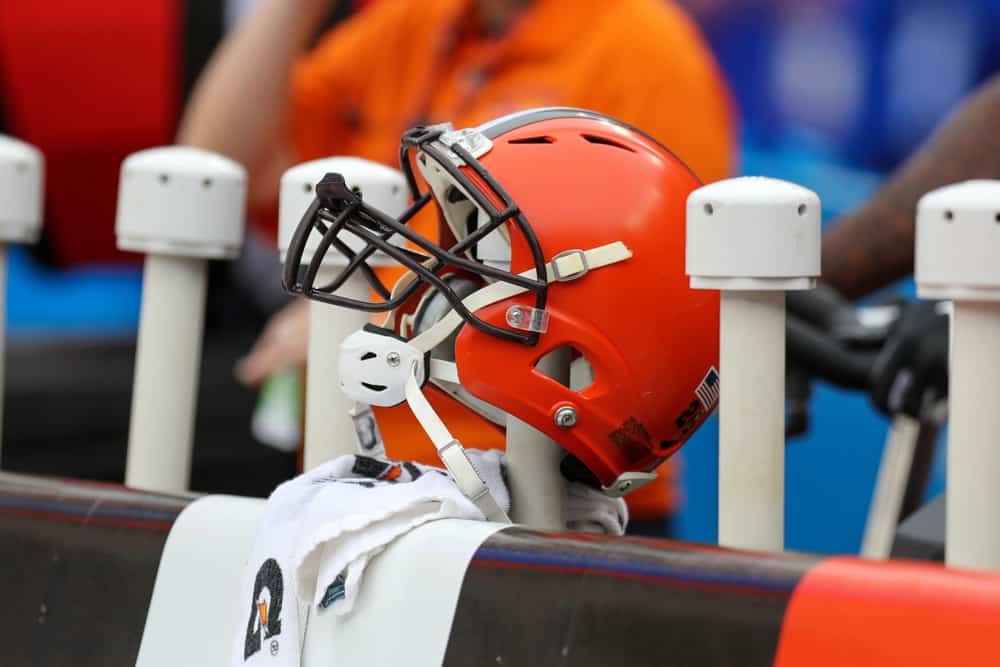 There has been plenty of hype surrounding the Cleveland Browns over the last few seasons.
It seems their offensive unit continues to get more stacked each year.
General manager Andrew Berry has done a tremendous job bringing in talent this offseason.
Landing Pro Bowl tight end Austin Hooper was huge for the Browns.
The Browns have signed TE Austin Hooper to a 4 year $44 Million contract. pic.twitter.com/nJ3xVhPTxf

— Everything Cleveland (@EverythingCLE_) March 16, 2020
Hopefully Hooper is just the beginning of star caliber players bringing their talent to Cleveland.
Usually superstar players stay away from Cleveland, but Berry is moving the organization in a new direction.
Cleveland has plenty of firepower on the roster, but there are a couple sleeper players that fans should watch this season.
Who is The Biggest Sleeper?
There are a few candidates for this spot, but there is one player that runs away with it.
There is no doubt that running back Kareem Hunt is the biggest sleeper on the Browns roster.
The Browns do have other candidates such as Larry Ogunjobi or Mack Wilson.
However, Hunt appears to have more potential to breakout this season.
He has already made a name for himself in the NFL, but might be overlooked because of how stacked the Browns are on offense.
The 24-year-old could very well be the x-factor for Cleveland this season.
Why Hunt?
He was limited to eight games during his first year with the Browns last season.
Despite that, Hunt managed to finish third on the team in receiving yards.
Hunt also finished the 2019 season with the third-most receptions on the team with 37 catches in eight games.
The suspension definitely hurt his stats, but Hunt was still able to make a significant impact in just half a season.
He will now be back for the full 2020 season with his off-the-field issues hopefully behind him.
Hunt has been impressive during his first three seasons in the league.
He could very well be an important factor to the Browns offense this season.
Especially with new head coach Kevin Stefanski using a zone-blocking scheme.
He leaned on the running game quite often as the offensive coordinator for the Minnesota Vikings last season.
That is a good chance that Stefanski uses the two-headed monster of Nick Chubb and Hunt frequently in 2020.
What is Hunt's Outlook for 2020?
He is not going to live up to his fantastic 1,327 rushing season from his rookie campaign.
Chubb is the workhorse, but Hunt is still going to be involved.
Unlike Chubb, Hunt can be used in both the running and passing game.
The Browns gave him a one-year prove-it type of deal, so this is Hunt's time to shine.
He'll need to produce if he wants to get a significant extension next offseason.
The off-the-field issues have hurt his value, but he'll get a chance to prove himself in 2020.
This is a great system for Hunt and hopefully the Browns take advantage of his versatility.
Hunt could very well finish the year with the fourth-most receptions on the team.
He won't put up the same numbers he did in Kansas City, but he could be a significant force on the Browns offense.