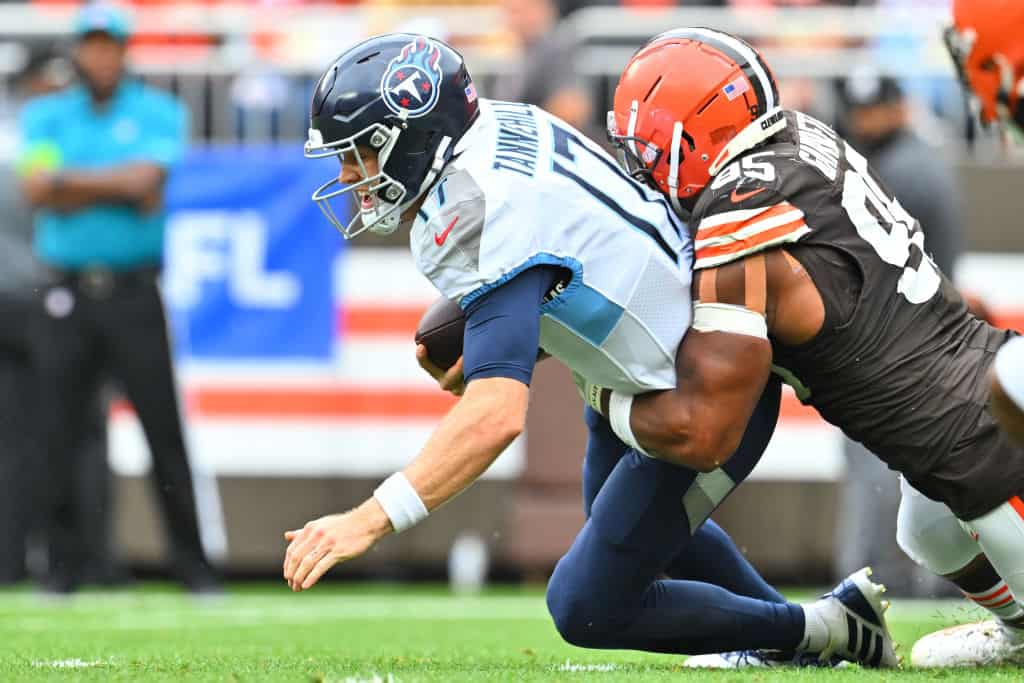 Fans might notice something different about the Cleveland Browns defense this season.
In recent years, Cleveland occasionally ranked well in yardage allowed or other specific measures.
But Cleveland has never dominated the leaderboards like they are through three weeks of 2023.
As noted by Brad Stainbrook, Cleveland has the top defense by yards, points, and third-down conversions.
#Browns defense:

Total yards allowed per game: 163.7 (1st)
rushing yards allowed per game: 52 (1st)
Passing yards allowed per game: 111.7 (1st)
First downs allowed per game: 7 (1st)
3rd down PCT: 19.51% (1st)
Points allowed per game: 10.7 (1st)

— Brad Stainbrook (@StainbrookNFL) September 25, 2023
They are number one in both passing and rushing yards allowed, which explains their first-downs allowed total.
If not for an offensive meltdown in Pittsburgh, the Browns would be 3-0 by now.
And Cleveland's points-allowed total includes the 14 points scored by the Steeler defense.
If Myles Garrett was allowed to tackle T.J. Watt or Alex Highsmith, Cleveland would yield only six points per game.
Cleveland's defense plays aggressively and quickly from the first snap until the final gun.
Players fly around the field for 60 minutes, but they find an extra gear for the biggest moments.
Garrett's huge sack on the final play of the first half Sunday is a great example.
Tennessee was deep into the red zone with a chance to score late and then take the second-half kickoff.
Myles Garrett has 2.5 sacks at half. Monster. pic.twitter.com/ujuj39FvAh

— ESPN Cleveland (@ESPNCleveland) September 24, 2023
But Garrett blew up any hope the Titans had of quickly reversing their 10-point deficit.
His bull rush pushed the offensive tackle into Ryan Tannehill before Garrett wrapped the QB up.
With no timeouts remaining, Tennessee couldn't get their field goal unit on the field before the clock expired.
And it would prove to be the closest they would come to reaching the end zone for the rest of the game.