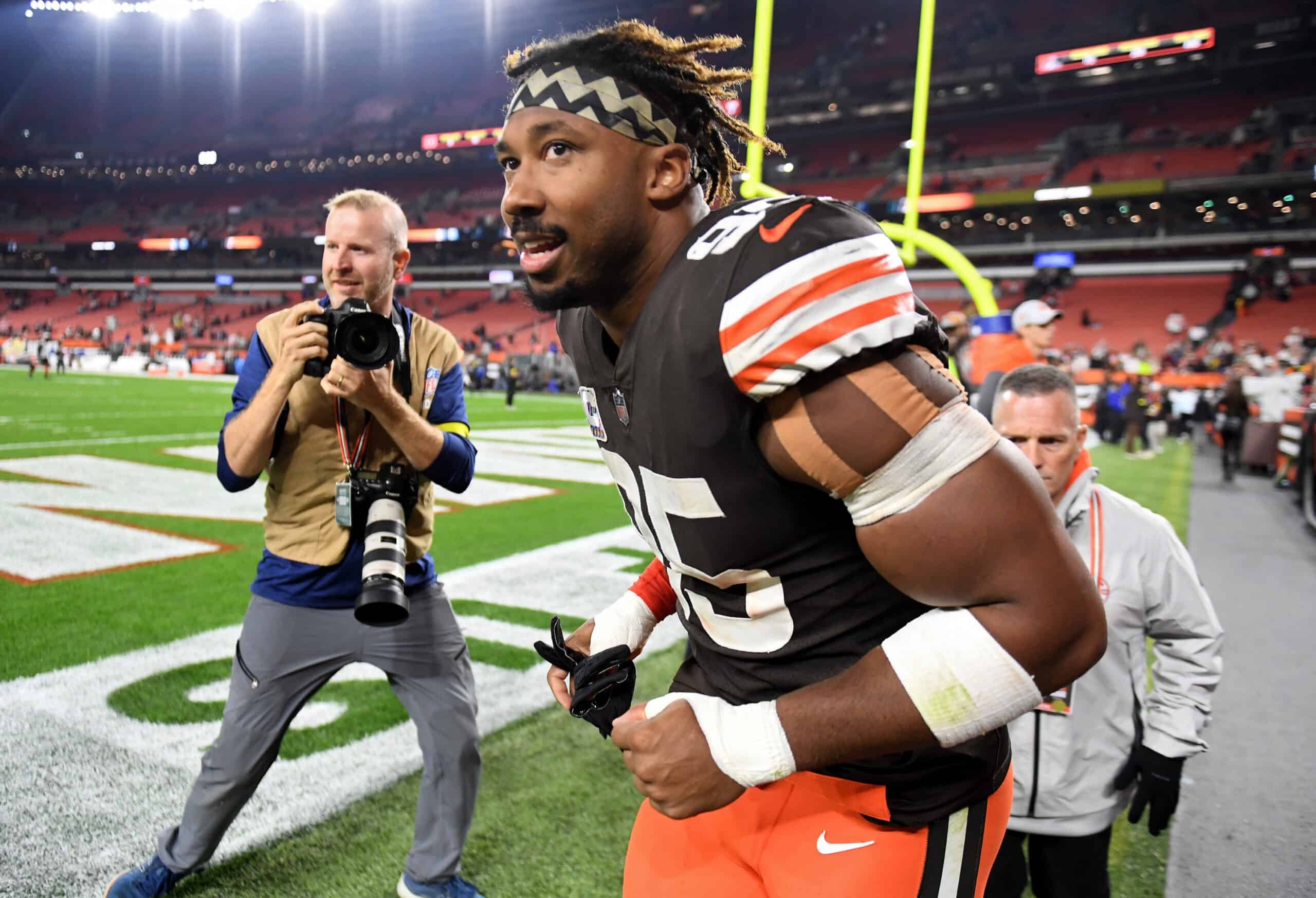 Even though the Cleveland Browns are coming off a disappointing season, they still have good players in place.
One big reason for their rocky season was the inconsistencies at quarterback.
Deshaun Watson was suspended for 11 games, and Jacoby Brissett did his best to try and keep the team afloat.
But, the Browns have never been much of a pass-first team.
That is because they make their money through the run game.
Three Browns players were named to the 2022 PFWA All-NFL team.
The accolades from this season keep on building for Nick, Myles and Joel 💪

More info 📰 https://t.co/m9621ZMCkL@PFWAwriters | #Browns pic.twitter.com/7QQxsZNcwb

— Cleveland Browns (@Browns) January 23, 2023
As you can see, running back Nick Chubb and offensive guard Joel Bitonio both got much-deserved recognition.
Chubb is one of the best pure rushers in the NFL, and his 1,525 rushing yards ranked third in the league.
He also averaged 5.1 yards per carry, tied for third-most among running backs with at least 190 carries.
Bitonio was the Browns' best offensive lineman this year.
He helped clear holes for Chubb all year and was especially dominant as a pass-blocker.
Bitonio ranked sixth among offensive guards in the NFL in pass-block win rate.
His 95% win rate allowed him to be a brick wall upfront on pass plays.
Lastly, Myles Garrett remains one of the best edge rushers in the NFL.
It should be no surprise to see him on All-Pro and All-NFL teams for years to come.
He recorded 16.0 sacks this season, which was tied for second in the NFL.
Despite the Browns having a forgettable season on defense, Garrett remained one of the few bright spots.
These three players should be the ones the Browns continue to rely on for years to come.