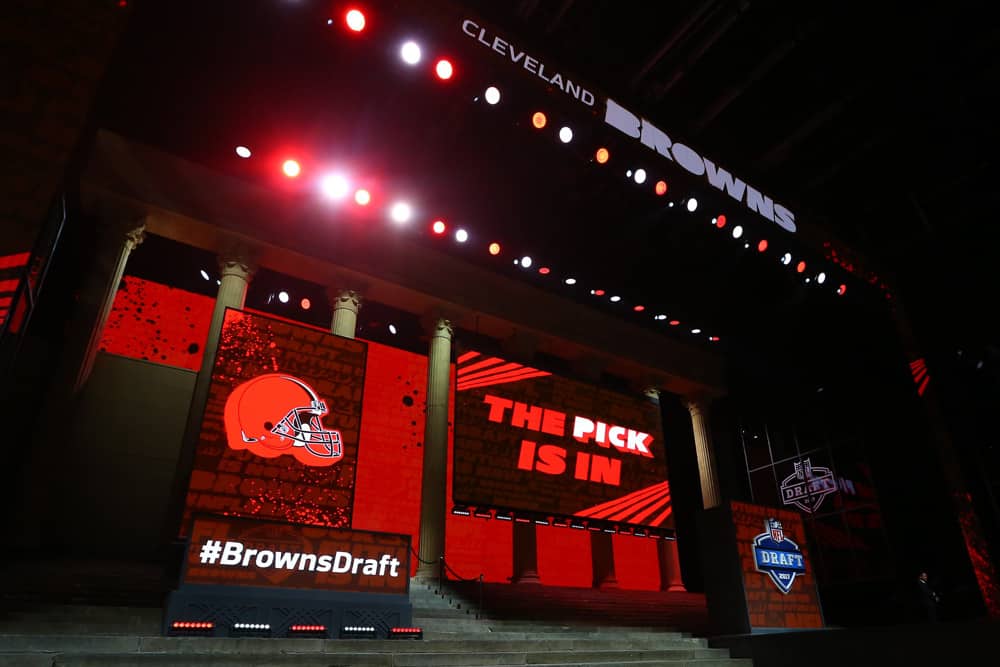 Despite not having a pick in the first two rounds of the 2023 NFL Draft, the Cleveland Browns have held several meetings with top prospects.
Thus far, the Browns have held at least 11 meetings, including meetings with three quarterback prospects.
Recently, the Browns hosted Kei'Trel Clark on a visit, according to NFL insider, Justin Melo.
.@LouisvilleFB CB Kei'Trel Clark is a DOG in coverage. Clark recently met virtually with #Commanders, #Browns, #49ers, #Vikings and #Raiders, to name a few, per source.

Clark also has a Top 30 with #Cardinals. Lots of interest in an exciting inside-outside CB prospect.

— Justin M (@JustinM_NFL) April 7, 2023
Clark has also met with the Washington Commanders, San Francisco 49ers, Minnesota Vikings, and Las Vegas Raiders.
Melo's report also indicates that Clark has a meeting with the Arizona Cardinals, highlighting the leaguewide interest in him.
Clark played for four years at the University of Louisville as a defensive back and will look to make his presence known in the NFL.
2022 was a career year for Clark, as he had 51 total tackles, one sack, one interception, and one fumble recovery.
At the combine, Clark made an impression on many scouts and teams, turning in a 4.42 40-yard dash time.
He also had a 34.5″ vertical, and a 4.21-second 20-yard shuttle.
Will the Browns be able to draft Clark, given their lack of early-round capital?
Last season, the Browns defense allowed 22.1 points per game, which was the 13th-highest total in the league.
By adding marquee defenders, the Browns will be able to improve on that side of the ball, giving Deshaun Watson and the offense a better chance to succeed, with more time on the field.
Watson's first six games with the Browns didn't yield the results that the organization was looking for, and they will aim to get back on track in 2023.