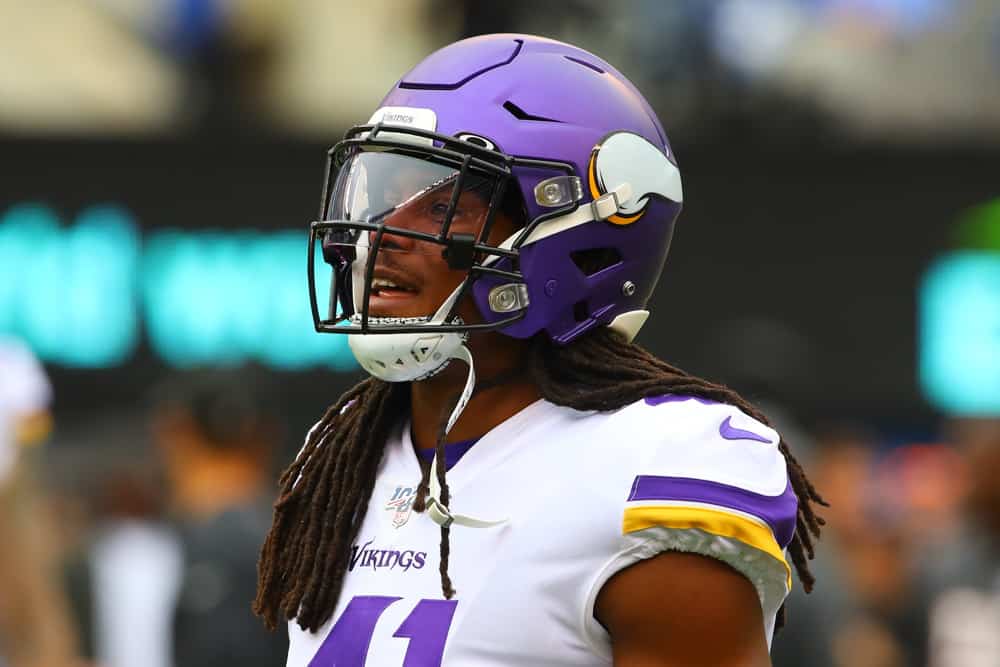 Yes, the Cleveland Browns have been plagued with injuries thus far in training camp.
And they may end up need help filling the holes with either free agents or trades.
So in the safety position where rookie Grant Delpit likely would have been the starter and is now out with an Achilles injury, who should the Browns be looking at to replace him?
Anthony Harris of the Vikings comes to mind quickly.
Why Anthony Harris?
Reports indicated that the Browns were interested in Harris back in March, but at that time were not willing to give up at least a 3rd round draft pick to get him and ultimately put out significant funds to sign him to a multi-year contract.
The Vikings ended up assigning the franchise tag to Harris and renegotiating his contract; the Vikings are in a much more precarious salary cap situation than the Bears.
Coach Stefanski is familiar with Harris since he was with the Vikings in 2019.
I wonder if the Vikings betting that the Browns really wanted Anthony Harris painted themselves into a corner. With only 11 mill left in cap that tag of 11 plus 22 mill for 2 safeties is a lot. pic.twitter.com/nMlU1JkA9I

— ChadP71 @BrownsAccess (@chadp71) March 25, 2020
Anthony Harris Was Among the Best in 2019.
Harris was an UDFA in 2015 out of the University of Virginia.
He is 29 years old and measures 6'1″ and 202 lbs.
The 2019 season marked his first year as Minnesota's full-time free safety.
Harris maximized the opportunity.
With 6 INTs (in 14 games), he tied New England's Stephon Gilmore and Buffalo's Tredavious White as the NFL's best.
Those 6 INTs were the most earned by a Viking since the 2005 season.
Harris was named NFC Defensive Player of the Week after his performance in Week 1 against the Falcons
He had 2 INTs and 1 fumble recovery in that game.
Besides Matt Ryan, Harris had picks off other NFL elite QBs in 2019: Rogers, Brees, Rivers, and Wilson.
If the Browns can't work out a trade for Harris and they want a more salary cap conservative choice, are there options out there?
Eric Reid
Reid is a free agent.
His rookie season in 2013 with the 49ers catapulted his career.
In 2018, he landed with the Carolina Panthers who absorbed $5M in salary cap space to cut him after a disappointing 2019 season.
2019 was the worst season of his career.
That is mixed news.
The good piece of that is he could be considered a bargain signing.
However, the risk is that his career is on a down slide that began last season.
If the tank is still full for the 28-year-old, the LSU college reel shows what he's capable of contributing.
As a side note, Reid has actively critiqued the NFL's handling of race and the Colin Kaepernick situation.
Eric Reid joined Kaepernick in his 2017 grievance case against the NFL which was settled in February 2019.
Reid and Kaepernick received an undisclosed settlement.
Thus far, Berry/Stefanski leadership team has been driven and decisive so we will see in the coming days if Anthony Harris (or even Eric Reid) becomes a Cleveland Brown.