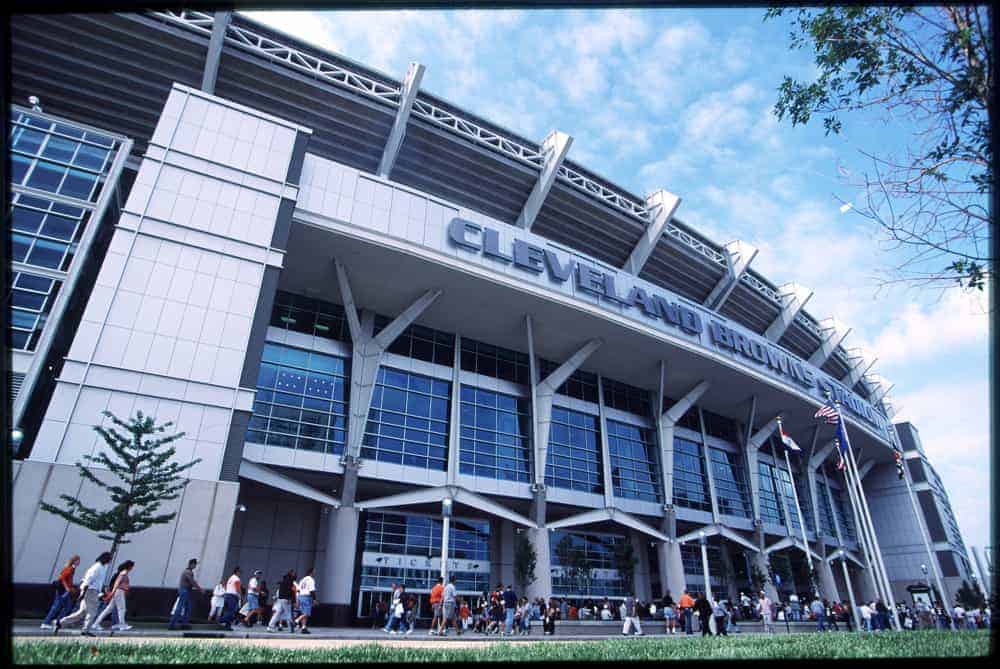 The Browns and Bengals have had disappointing seasons and now the seat prices are starting to show it.
So far this season, the Browns are averaging a sellout crowd of 67,431.  This is up 1,666 from a year ago.
But, just because this number is up, doesn't mean that fans will be attending the final home season games.
It seems many are trying to sell their tickets online.
If your looking to get tickets for this Sunday's matchup for the Cleveland Browns and Cincinnati Bengals, cheap tickets are available.
According to Stubhub.com, you can get tickets for as low as $8.47.  Other remaining tickets can be bought for less than $15 per seat.
Online seller Vivid Seats also has tickets for less than $10.  Keep in mind that these $10 tickets will seat you in the upper level of the stadium without the best views.
They also have other upper-level tickets that range in price from $11-$87.
Vivid Seats reported on their website that the average Cleveland Browns ticket price is around $60.
The Browns saw their playoff hopes take a huge hit after last Sunday's 20-13 loss to the Pittsburgh Steelers.
With only 4 games left on the schedule, the Browns will have to be perfect the rest of the way just to have a chance to make the playoffs.
Baker Mayfield spoke on his thoughts on the final 4 games:
"We have to realize that no matter what other things are going on, on the outside, we have to have that singular focus," quarterback Baker Mayfield said. "If we do want to make the playoffs, we have to buckle down and win each game from here on out. It is just plain and simple. We can't have any slip ups and we have to win."
TJ Carrie:
"We've got to win them all, man," defensive back T.J. Carrie said. "You never know in this league. Winning takes care of a lot of things, though, a lot of ifs, buts and ands, so putting our best foot forward and winning them all is the biggest factor."
Meanwhile, the Bengals have only one win and 11 losses on this season.
Both teams meet this Sunday at 1 p.m EST at FirstEnergy Stadium.