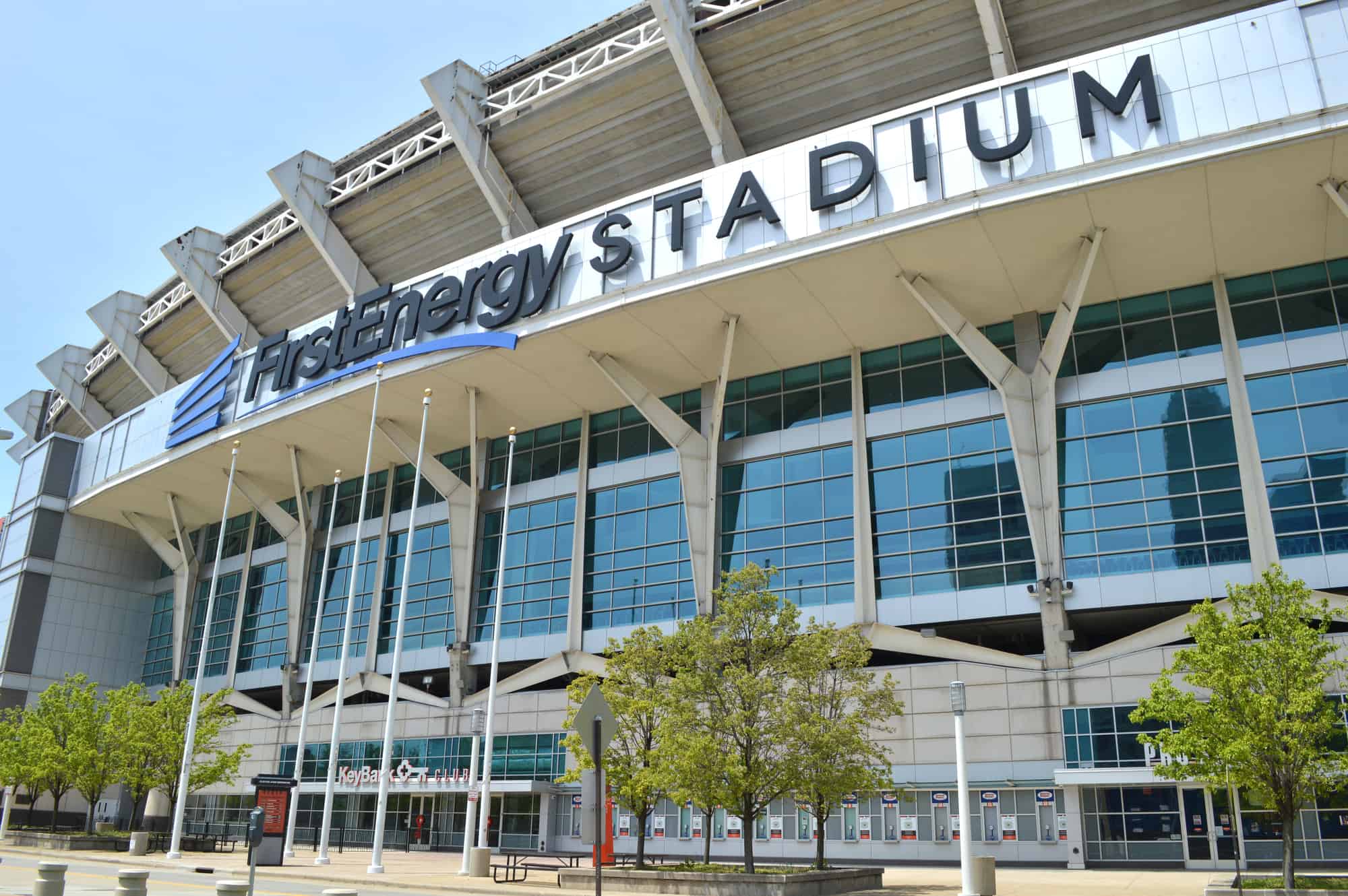 Who says good news is hard to come by in 2021?
TNBets ranked the NFL stadiums in terms of overall affordability for fans.
The Cleveland Browns home FirstEnergy Stadium is among the least expensive gameday experiences.
We will all be back together so soon 💔 https://t.co/js0i9koILg

— FirstEnergy Stadium (@FEStadium) February 1, 2021
Ironically, their Ohio interstate rival, the Cincinnati Bengals ranked first and is the least expensive of all 32 NFL teams.
Criteria
TNBets gathered pricing information for all 32 teams based on the following:
One ticket for admission to an NFL home game
Two beers
One hot dog
Cost to park vehicle on stadium property
FirstEnergy Stadium's total cost of the above four items is $120.18.
The cost of these items at Paul Brown Stadium (home of the Cincinnati Bengals) is $105.69.
The Arizona Cardinals, Baltimore Ravens, and Detroit Lions came in third, fourth, and fifth with $121.33, $123.53, and $126.87 respectively.
Most Expensive NFL Team Gameday Experiences
The top five most expensive NFL teams gameday experiences are more than $70 pricier than the Browns.
Number one should not be surprising.
It is the new stadium of a relocated franchise, that of the Las Vegas Raiders.
The cost of the four priced items at the Raiders' stadium is $236.97.
Remember this is a per person cost so that can really add up when a family of four is attending a game.
The next three are the San Francisco 49ers ($205.75), the Dallas Cowboys ($198.00), and the Los Angeles Rams ($194.12).
The surprise at number five is Lambeau Field, home of the Green Bay Packers.
One person can expect to pay $192.93 at The Frozen Tundra which does not include the cost of hot chocolate and hand and body warmers.
What Does This Mean?
My biggest hopes for next season: 67,000 #Browns fans inside FirstEnergy Stadium, a crowded (but not too crowded) press box, Clevelanders bellied up elbow to elbow in every bar from East 4th Street to West 6th.

It's been a tough, memorable 2020 season.

Peace, everyone.

— Tom Withers (@twithersAP) January 18, 2021
In 2020, unfortunately, it meant very little since FirstEnergy Stadium (like all other NFL stadiums) allowed a very limited fan capacity because of the COVID-19 pandemic.
However, with vaccines rolling out that will hopefully curb the pandemic, it could mean that fans will pack into FirstEnergy Stadium in 2021 and enjoy a gameday experience that is economical in comparison to other NFL franchises.
The Browns in 2021
#Browns coach Kevin Stefanski says fans are unbelievable, appreciates them showing up at airport last night.
Can't wait to get them in FirstEnergy Stadium.

— Scott Petrak ct (@ScottPetrak) January 18, 2021
There is no reason to believe that the Browns will not capitalize and improve on their impressive playoff run in 2020.
The players will look forward to playing home games with a full Dawg Pound fan base in attendance.
That was one of the missed pieces of 2020; the fans could not witness the success of their Browns firsthand.