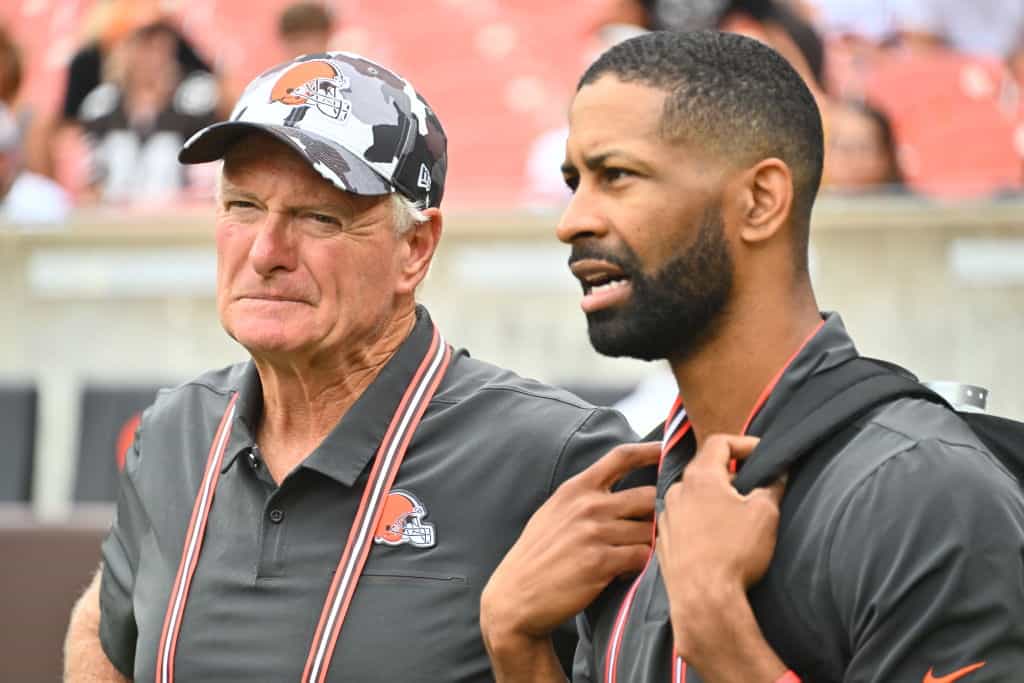 Cleveland Browns history dates all the way back to 1944.
They're one of the most storied franchises in football history, and not even a brief cease in operations in the mid-90s was enough to change their old-school look or name.
However, ESPN Cleveland's Tony Rizzo has a bit of a personal crusade to change the Browns' name.
He recently conducted a poll to ask his listeners whether they would mind if the Browns decided to change their name, with 70% of respondents opposed to that proposal.
Rizzo had originally proposed the "Cleveland Bulldogs" name, probably referring to that now-defunct franchise from the 1920s.
Now, however, he believes he's found an even better name that would make young kids rave about the franchise: The Cleveland Dawgs.
The Cleveland Dawgs? Is @TheRealTRizzo onto something? pic.twitter.com/MUgncZrb5Y

— ESPN Cleveland (@ESPNCleveland) May 9, 2023
The Dawg Pound would most definitely agree with this rebrand, but maybe not the whole fanbase.
At the end of the day, a team's name is the ultimate sign of identity.
And even if the team keeps the same ownership, story, roster, and trophies, it will just never feel like it's actually the same team.
The Browns may not have the most exciting look, logo, or name, and some might argue that a rebrand could be just what they need to finally get over the hump.
But just like it happened with the Washington Commanders or Cleveland Guardians, people always has a tough time embracing these kinds of changes, and it just won't feel natural, so maybe nothing should change.