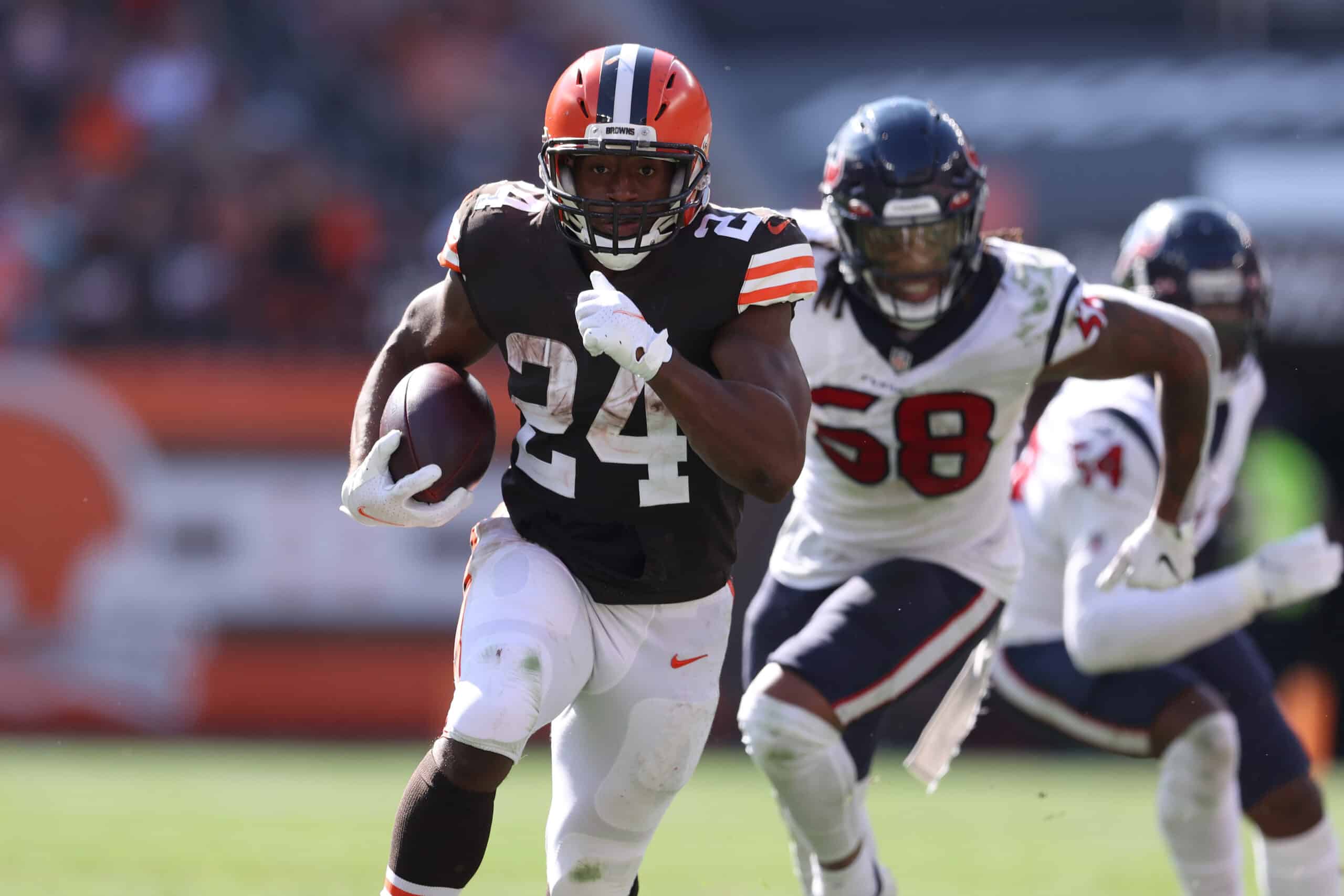 The Cleveland Browns haven't found much success over the past couple of years, failing to make the playoffs every season.
But, just like it has happened for the better part of the team's history, the shortcomings have had a lot to do with poor QB play.
The running game, on the other hand, has been the brightest spot for the offense, and a lot of that has had to do with Nick Chubb's presence.
That's why the team took some time to highlight his career accomplishments with a hype video on Twitter, once again confirming his status as one of the prime players in the league.
.@NickChubb just keeps making gains 👏 pic.twitter.com/YVmnTg8gpD

— Cleveland Browns (@Browns) July 3, 2023
Notably, Kevin Stefanki's offense might not have to rely on Chubb so much going forward.
The team made a huge investment to get Deshaun Watson, so it only makes sense that they make him the focal point in their offense for years to come.
But that doesn't necessarily mean that Chubb won't have a prominent role in the upcoming campaign and beyond.
If anything, his presence will only allow the passing game to thrive, as he'll open up a lot of lanes with this ability to break tackles and keep gaining yards.
The running back position has become somewhat expendable around the league over the past half a decade or so.
But as ruthless as the business has been to some of his colleagues, the Browns organization continues to take pride in their bell cow running back, and hopefully, that'll be the case for many more years.