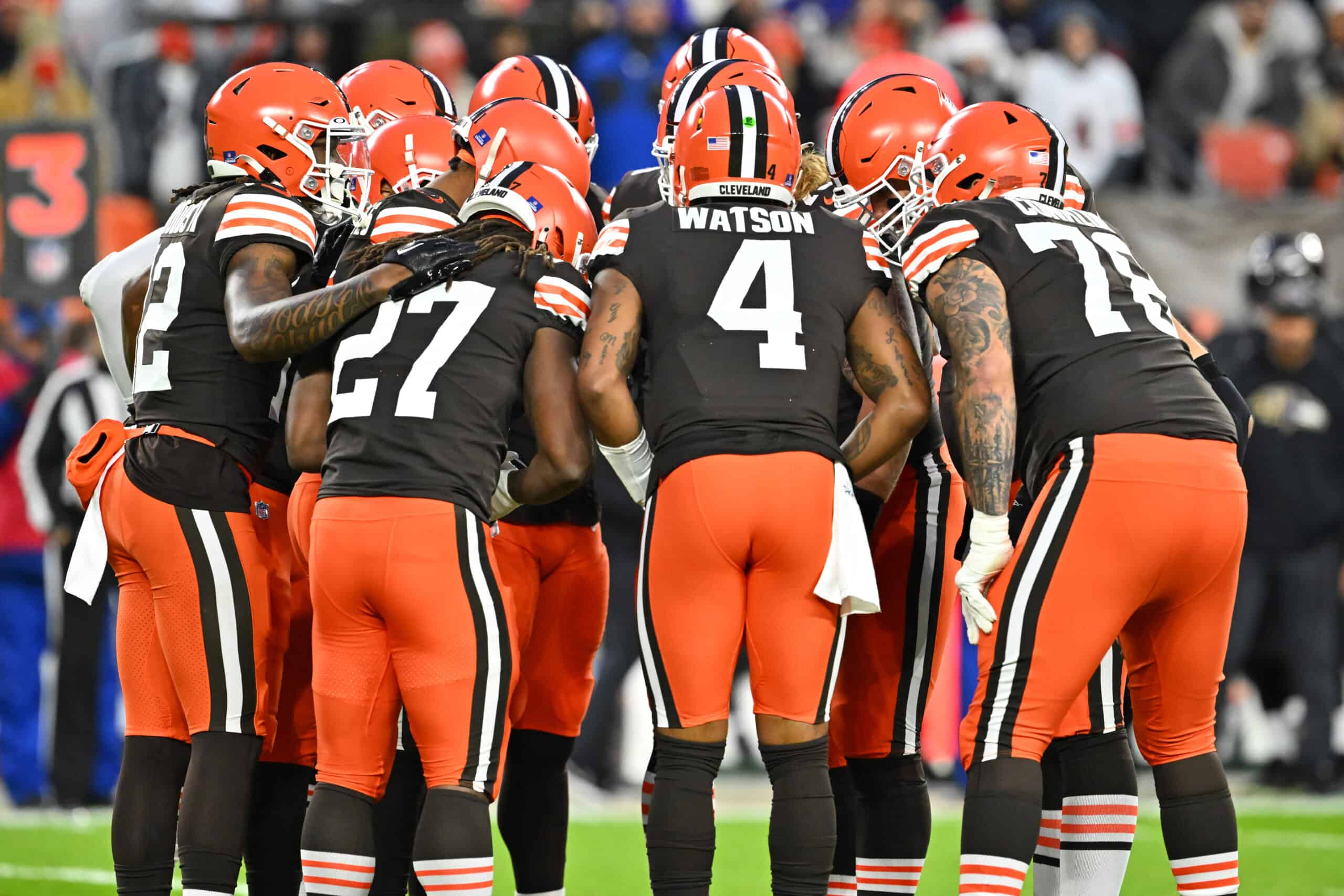 The Cleveland Browns needed way more than just a new starting quarterback; they needed a leader.
Notably, that's exactly what they got when they acquired Deshaun Watson, who's taken it upon himself to be the glue guy in the locker room.
Watson has gone the extra mile to try and develop some rapport with his teammates, taking them on a trip last season and doing the same again this year while also hosting multiple workouts in the offseason.
Now, a recent video shows him training with some of his teammates at the University of Miami, once again giving the fans hope ahead of the upcoming campaign.
#Browns QB Deshaun Watson on Instagram: pic.twitter.com/4FkzUzKx55

— Brad Stainbrook (@StainbrookNFL) July 7, 2023
Watson knows this could be a make-or-break season for his career.
He's been on the wrong end of plenty of narratives since he got tangled up in that legal situation we all know about, and he's not exactly a fan favorite in most places as of now.
That, plus the big contract extension he signed, has only put more weight on his shoulders to deliver and prove that he's the right guy to finally get this team over the hump after decades of struggles at the position.
Reports from Berea state that Watson is looking as sharp as ever, and he's already proven that he's capable of putting up MVP-caliber numbers despite having a subpar supporting cast, so one can only wonder how much he could elevate this team's ceiling, as the Browns have done a solid job of revamping their WR room to give him better weapons to work with.