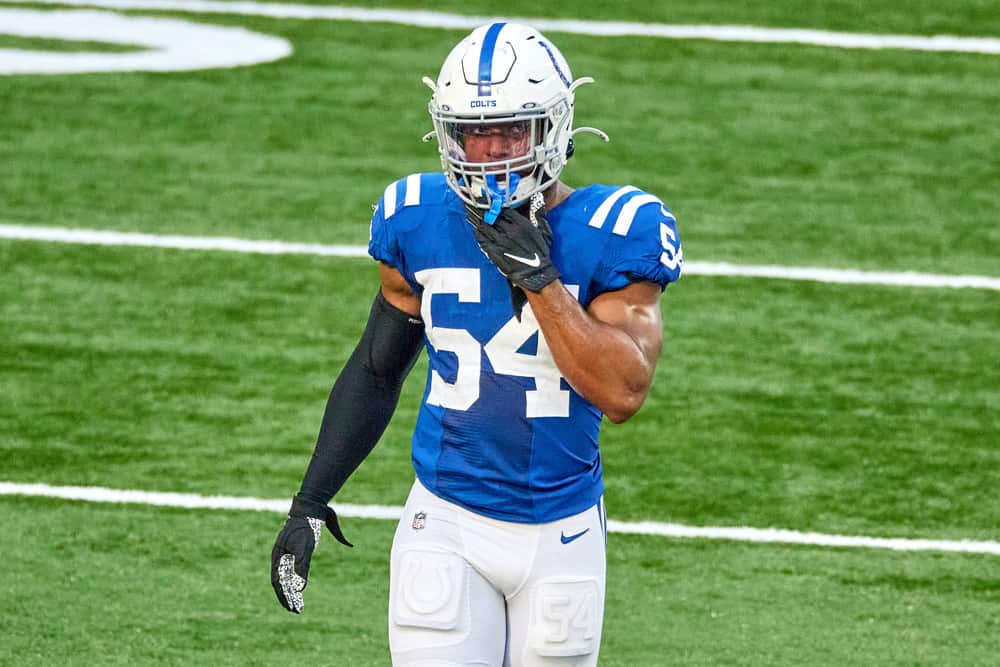 Free agency for the Cleveland Browns has been so plentiful that we cannot get done talking about all of the new Browns.
Linebacker Anthony Walker signed with the Browns after playing his first four seasons with the Colts.
Former Colts' LB Anthony Walker is signing a one-year, $3.5 million deal with the Browns, per @DrewJRosenhaus.

— Adam Schefter (@AdamSchefter) March 19, 2021
Here is what the Browns can expect when Walker hits the field in September.
Durability
Walker has started in all 16 regular season games the past two seasons.
In 2018, he started in 15 games.
During his rookie season, he played 10 games and dealt with persistent hamstring issues.
In total, he has played in 57 games over four seasons.
Besides the rookie season, Walker has played in at least 2/3 of the defensive snap counts.
Tackles
#Browns have signed the linebacker they wanted, albeit to a short term deal, landing the #Colts' Anthony Walker. Big leader and tackling machine Indianapolis was sorry to lose after he became less of a scheme fit. He'll have a big role in Cleveland.

— Charles Robinson (@CharlesRobinson) March 19, 2021
Being on the field is great, but tackles are what really matter.
Walker will deliver the tackles too.
He has 229 solo tackles over his career along with 114 assists.
Walker is always where the action is.
Turnovers
Because he seems to be near the ball often, he is not a stranger to picking up turnovers.
He has 3 interceptions; 1 per season from 2018-2020.
Walker also has 2 fumble recoveries.
If further convincing is required that the Browns gained an impact player, listen to what his former defensive coordinator Matt Eberflus said about Walker.
In October, Eberflus said:
"What makes Anthony so good is his ability to see things fast and beat guys to the punch. He's able to do that down in, down out, and that's why he's been such an effective linebacker for us over the last couple of years."
A Smart And Prepared Player
Darius Leonard reiterates what he said earlier this offseason. The Colts are really going to miss Anthony Walker. Was a true leader, someone who held people accountable. Someone young guys could lean on.

Darius feels like he has step up this year and take on that role.

— Jim Ayello (@jimayello) May 18, 2021
His former Colts teammates always knew he was prepared.
Walker is known for watching a lot of film so he can anticipate what is going to happen before it actually does.
Justin Houston, defensive end and Walker's teammate in 2020, said:
"I think he is very smart. He recognizes a play so fast. All screens and trick plays, you see how fast he comes downhill just because he recognizes the play. You can tell he watches a lot of film."
The Colts loss is the Browns' gain.
Colts coach Frank Reich called Walker the heart and soul of the team in 2020.
"Anthony is just a great player and a great leader. He's the heart and soul of this team in my mind."