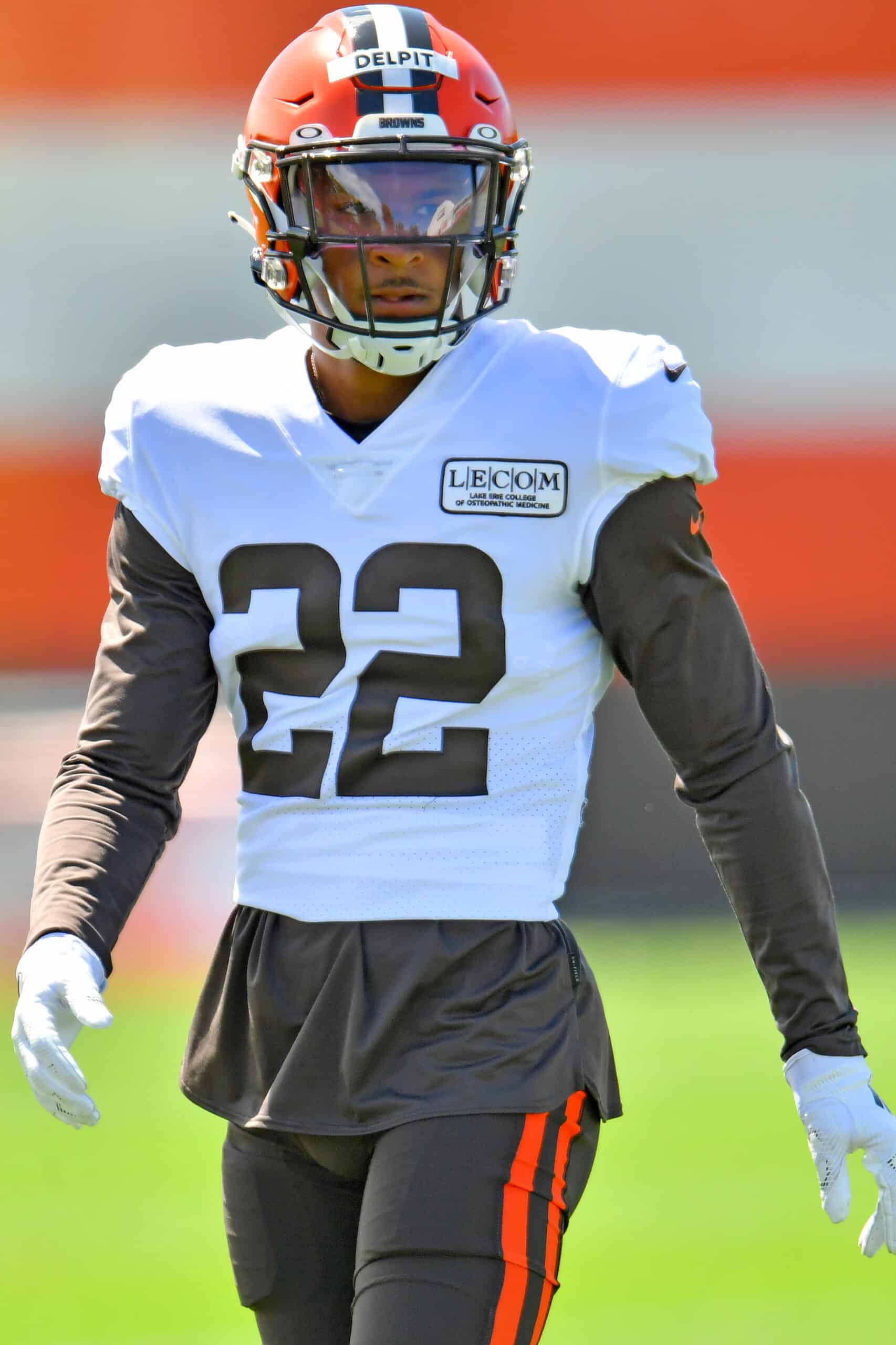 One of the biggest and earliest disappointments for the 2020 Cleveland Browns was the loss of rookie second-round draft pick Grant Delpit, free safety from LSU.
Delpit suffered a torn Achilles in training camp and did not play one snap of an NFL game last year.
He has worked really hard in the past year to get back on the field and is excited to do so.
Here is what the Browns can reasonably expect from Delpit in 2021.
1. He May Not Be 100% On Week 1
It is hard to fathom Delpit won't be 100% healthy when you watch and hear what is being said about him.
#Browns Grant Delpit getting some hand eye coordination work in this morning 💪🏽 pic.twitter.com/RhEChIbtRE

— MoreForYouCleveland (@MoreForYou_CLE) July 9, 2021
Back in June, teammate Greedy Williams, also injured last season (nerve injury, shoulder) talked about Delpit's progress.
"(Delpit) looked good. He looks like he's ready to go. He has gotten bigger, faster. I ask him every day how his leg is feeling. How's the injury feeling? He's giving me positive feedback, which I want to hear."
This is good news in an era where advancements in surgery and treatment reduce the amount of recovery time needed.
A decade ago, an Achilles injury meant almost a year of recovery time.
However, there is still no defined or prescribed timeline for a player's full recovery.
Often, it depends on the position he plays as to how well he bounces back and gets on the field again.
Players that rely on speed and cutting have a tougher time because of the agility required.
Unfortunately, we won't know exactly how well Delpit is feeling until he returns to the field in game situations and feels the impact of repeated running, cutting, and tackling on his repaired Achilles.
2. He Can Still Be A Playmaker On 2021 Defense
#Browns Grant Delpit getting some on the field work in Berea pic.twitter.com/W8bxpl6qVX

— Brad Stainbrook (@BrownsByBrad) June 4, 2021
Let's say Delpit is not at 100% at the start of the season.
As long as he is carefully monitored so there are no setbacks, he can still play as early as Week 1.
The last thing anyone wants to see is Delpit aggravate the injury, but he is too good and has worked too hard to keep him on the sidelines.
A bigger and faster Delpit sounds like a scary addition to this reworked defense that pairs him with free agent John Johnson III and cornerback Troy Hill to name a few ex-Los Angeles Rams who joined the Browns in 2021.
We also know that though while he was out the entire 2020 season, he was still on site and involved in meetings.
Delpit did not want a second rookie season so he worked hard to stay involved, learn the playbook, and jump up the learning curve of what's required to be an NFL player despite the injury.
Coach Stefanski talked about Delpit last November.
"Some guys learn from doing. Some guys learn from listening and being on the board. I think Grant is a very conscientious kid. He is making sure that this year he is still spending a lot of time and a lot of energy to understand the scheme and understand his role so when he hits the ground running, he is ready to go."
Let's hope Delpit stays healthy and has a blockbuster season.