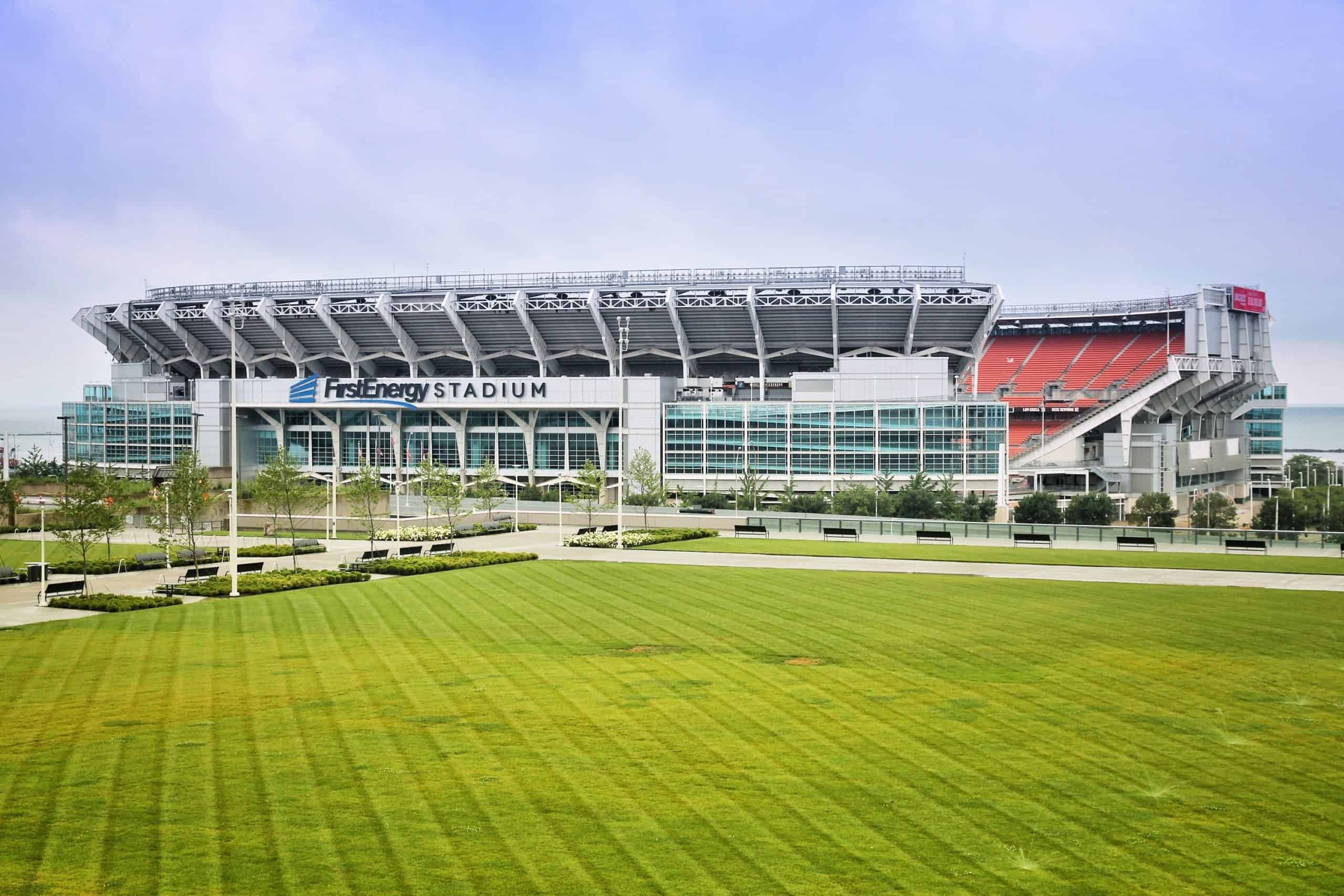 The NFL trade deadline is quickly approaching and there could be a surprising uptick in trades this season.
Normally, it's rare for there to be more than a handful of significant deals at the trade deadline.
However, this year could be different with a bunch of superstar players going down right before the window closes.
That being said, the Cleveland Browns might be able to capitalize on this situation and trade away a few players.
Obviously, Cleveland still wants to be competitive, but they could also benefit from making a deal or two at the deadline.
1. Odell Beckham Jr.
Yes, it's time for the Odell Beckham Jr. saga to be over.
The three-time Pro Bowl receiver has done nothing but underachieve since joining the organization.
He has been given three seasons in Cleveland and is showing no signs of improvement.
In fact, the offense looked better last season after he suffered his season-ending ACL injury.
Now, it seems like the superstar wideout cannot do anything on the field and is a borderline liability to this team.
Odell Beckham now ranks:
* 150th in receptions per target
* 138th in receptions per route run
* 136th in yards after the catch per reception
* 31st in drop rate#Browns https://t.co/0lKFIwbZpD

— Jake Trotter (@Jake_Trotter) November 1, 2021
It's unfortunate, but OBJ and quarterback Baker Mayfield have never been able to get on the same page.
They've been given enough time to build chemistry, so now it's time for one of them to go.
The Browns have actually seen positive results from Mayfield, so it appears OBJ is the odd man out.
Sadly, Beckham is still under contract until 2024, but it's unlikely he'll be in Cleveland for much longer.
There are rumors starting to emerge that the Browns are interested in moving OBJ at the deadline.
The Cleveland Browns have been taking calls on WR Odell Beckham Jr regarding a trade, but only way a deal gets done is for the right price, per source.

— NFL Talk (@NFL_Talk_Sports) November 1, 2021
These "rumors" should be taken with a grain of salt, but it really wouldn't be a bad idea for Cleveland to see what they can get for Beckham.
He clearly doesn't mix well in this offense and they should take what they can get for him.
The Browns aren't going to get anywhere near the same deal that they gave up for OBJ.
He has torn his ACL and been declining for three seasons, but there is still value.
The front office should make some calls and take the best offer available.
This situation isn't going to get better until OBJ is off the team.
2. David Njoku
It's time for the Browns to realize that tight end David Njoku is not going to be the player they imagined on draft day.
The 25-year-old is in the final year of his deal and has 44 receptions over his last 25 games.
Through eight games in 2021, Njoku has 20 receptions for 323 yards and one touchdown.
He has made the plays when he's called upon, which he deserves the credit for stepping up.
David Njoku is the best TE in fantasy.

— Jeff Bell (@4WhomJBellTolls) October 27, 2021
However, the Browns don't utilize him enough to warrant keeping Njoku on the roster through the rest of the season.
They have a solid young option in second-year tight end Harrison Bryant.
There is a good chance that Njoku is going to be out of the Browns price range during free agency.
It seems logical for the Browns to move Njoku at the deadline and at least get something in return.
The fifth-year tight end has been targeted three or fewer times in four of the last five games.
It's obvious the Browns aren't going to significantly involve him, so they might as well move on completely.
That way, Bryant can get regular starter snaps throughout the rest of the season and the Browns likely get draft capital in return for Njoku.
The Browns need to make the smart business decision and move on from these players before it's too late.