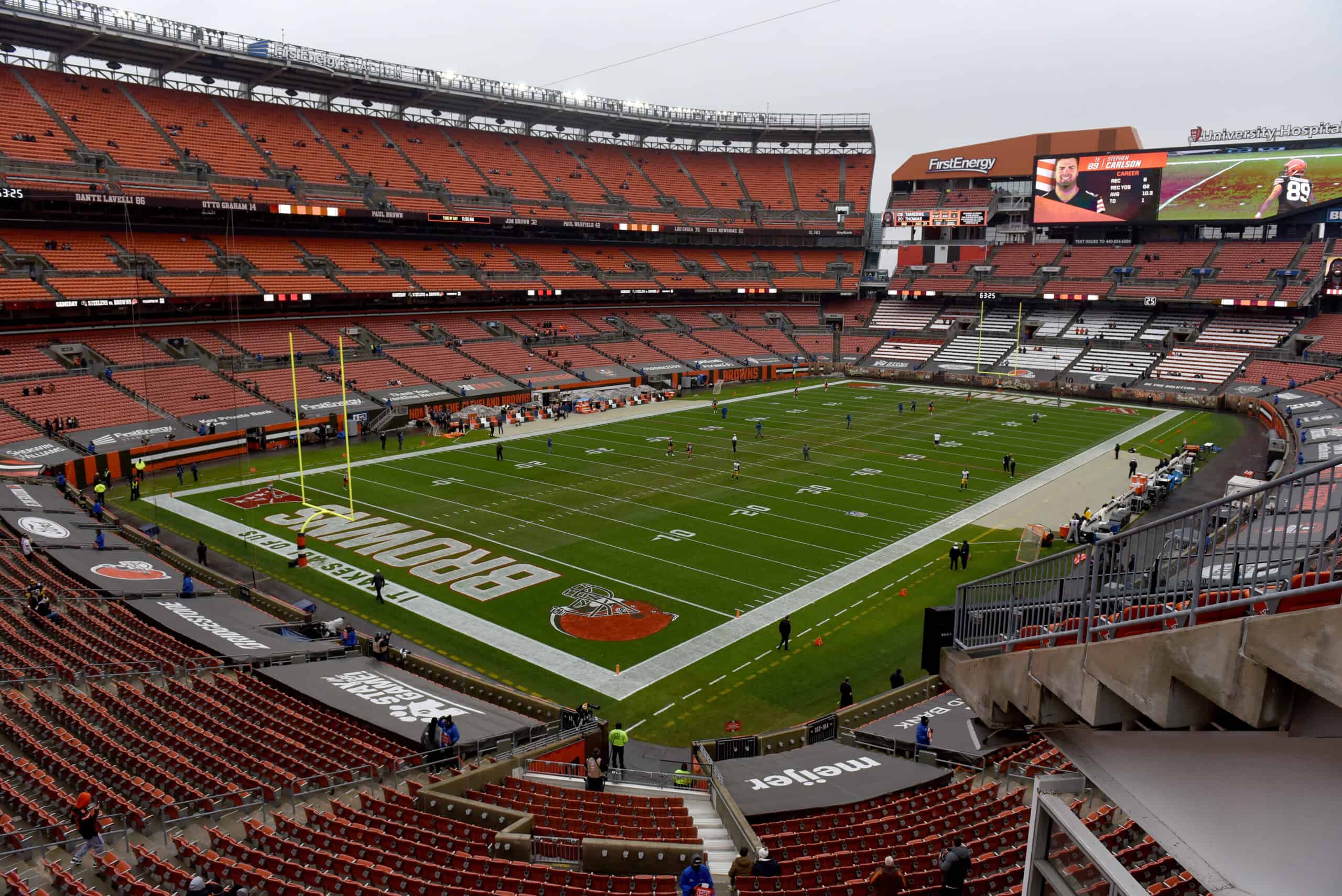 The Cleveland Browns have no shortage of talent heading into the 2021 campaign.
This organization is loaded with young talent, which means the future is bright in Cleveland.
However, it also means that the organization is going to need to quickly make decisions on which core players they want to keep and some they can live without.
It wouldn't be surprising to see Cleveland get ahead of the issue and sign a handful of players mid-season, so they don't have to do all of it at once.
Chubb Gets Paid
It's no secret that a Nick Chubb extension is on the horizon.
The two-time Pro Bowler has been the workhorse back since joining the roster in 2018.
He has recorded 3,557 rushing yards with 28 touchdowns, and 72 receptions in 44 games.
The 25-year-old is on an expiring deal and is well deserving of getting paid like an elite running back.
NICK CHUBB TOUCHDOWN RUN!!! pic.twitter.com/0gfk8ZAyij

— Cleveland Sports Talk (@CLEsportsTalk) September 27, 2020
It shouldn't shock anyone if the Browns decide to get the deal done before the 2021 season begins.
Over the last few years, we've seen running backs get massive extensions from their organizations.
Chubb is well deserving of being paid as one of the best and he'll likely get a huge payday.
A fair prediction would be a deal in the range of four years worth $50 million with an annual salary of $12.5 million per season.
That contract would tie Chubb with Derrick Henry has the fifth highest-paid running back in the league.
Teller's Breakout Year Pays Off
Fans have certainly seen how difficult it is building a successful offensive line in the NFL.
Often times, it's difficult to find reliable options without having to overpay in order to obtain them.
The Browns received a steal in the form of fifth-round pick Wyatt Teller.
He was acquired by the Browns in 2019 for a couple of late-round draft picks.
In 2020, Teller ended up being one of the highest-graded guards throughout the NFL.
Browns PFF run-blocking grade:
🔸 Games w/ Wyatt Teller – 86.1 (1st)
🔸 Games w/o Teller – 56.1 (29th) pic.twitter.com/nHqtByL73I

— PFF (@PFF) December 19, 2020
That being said, it wouldn't be shocking to see the Browns attempt to get a deal done here soon.
They likely want to attempt to re-sign their young guard before his contract demands go higher.
A deal in the range of $27.9 million over three years with an annual salary of $9.3 million seems fair.
Teller does only have one year of solid play under his belt and this deal would put him around 15-16th in terms of total salary for guards right now.
Possibly, Teller gets more, but it really depends on if he's willing to bet on himself and attempt to re-create his 2020 season and increase his value.
Gillan Sticks Around
The Browns have experienced issues trying to find reliable options on special teams.
Last year, kicker Cody Parkey showed some consistency, but the team likely wants to see him do it again before considering an extension.
However, punter Jamie Gillan could get a new deal here soon.
The Scottish Hammer was fantastic in 2019, but saw a bit of regression in 2020.
Despite that, it wouldn't be shocking to see the Browns offer Gillan an extension, assuming he bounces back early in 2021.
It's tough to predict a possible extension, but somewhere around $6 million total over three years seems reasonable.
That would put him a little above league average in terms of salary for punters, but Gillan clearly has the leg.
An extension could be on the way, assuming he returns to form next season.