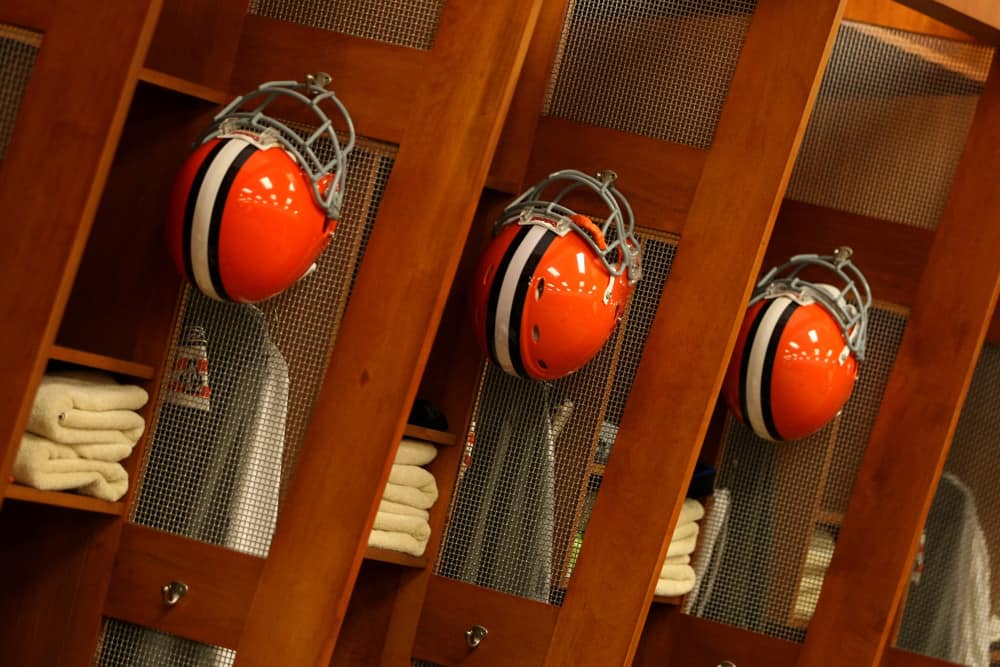 Between COVID-19, injuries, and accelerated development, there are numerous reasons for a player to have increased playing time in 2020.
In shorter words, these three players could see their playing time increase.

1. Grant Delpit-Safety 
To some, this will not surprise anyone.
However, when Delpit was drafted in the second round, he was originally listed as a backup.
When the Browns signed former Vikings safety, Andrew Sendejo, to a one-year deal, he was listed as the starter at free safety.
For now, Delpit is listed at No. 1 on the depth chart according to ESPN. 
Grant Delpit clocks a (4.39) 40 at his Pro-Day…Someone's going to get a heck of a Safety Prospect…

Watching him slip down the board was confusing. I Still like him as my #1 or #2 Safety in this Draft.

(#LSU)🐯
pic.twitter.com/H3WzERyNe6

— Josh Lemoine (@LSUTruth) April 9, 2020

Delpit is a former Jim Thorpe Winner, an award given to the nation's top safety.
Most rookies come into the league and receive some time to get their feet wet, especially on defense.
Given the lack of real competition at the position, Delpit could be the starter right out of the gate.
Perfectly timed blitz by LSU S Grant Delpit for a huge sack. pic.twitter.com/aJGLQyr0Hm

— Rob Paul (@RobPaulNFL) December 7, 2019
2. Jordan Elliott-Defensive Tackle 
When one walks out, another hole opens up.
Elliott was taken by the Browns in the third round of the 2020 NFL Draft.
His role increased once Andrew Billings, opted out of playing this season.
Thank you all for your support, stay safe and see you in 2021! #Browns pic.twitter.com/crvoWmFwZD

— Andrew Billings (@BillingsAndrew) August 5, 2020
Elliott was never expected to start over Billings, Lary Gounjobi, or Sheldon Richardson.
Billings was slated as the first option off the bench, but that role could belong to Elliott if he steps up.
Elliott received All-SEC honors and was rated as an athletic tackler coming out of the draft. 
The Browns will need more out of their rookie.
I'm really starting to like Missouri IDL Jordan Elliott.
He's a strong 2-gapping IDL with a good high swim move and can get small for a big man.
His counters are solid and he has some sneaky good athleticism. He's also very versatile. pic.twitter.com/Jv4XOXxIXs

— Zack Thomas (@NFL_Zack) March 29, 2020
3. Case Keenum-Quarterback
Just because Baker Mayfield is the former No. 1 overall pick and the undisputed starter does not mean it will stay that way.
Mayfield's on a shorter leash this year and his struggles have been well-documented.
Now, the hope is that Keenum will help Mayfield succeed, but everyone wants to be a starter in the league.
No former starter has ever aspired to be a backup, especially with the length of that contract.
🚨BREAKING🚨

Browns sign QB Case Keenum to a 3-year $18 million contract. pic.twitter.com/ho46BXEqzI

— Unfinished Business (@FinishTheBiz) March 16, 2020
Keenum's career features a playoff win, six comeback wins, and 10-game winning drives.
He nearly led the Vikings to the Super Bowl in 2017 as well.
In that season, head coach Kevin Stefanski and Keenum were paired together, which likely had something to do with Keenum leading the team to an 11-3 record as a starter.
Mayfield has never truly had a threat behind him at quarterback.
If Mayfield struggles early, Stefanski has his man ready if he needs to pull the plug.
On this day in 2018, Case Keenum and Stefon Diggs pulled off the Minneapolis Miracle

(🎥 @NFL)pic.twitter.com/teaBczR1H5

— Sunday Night Football (@SNFonNBC) January 14, 2020