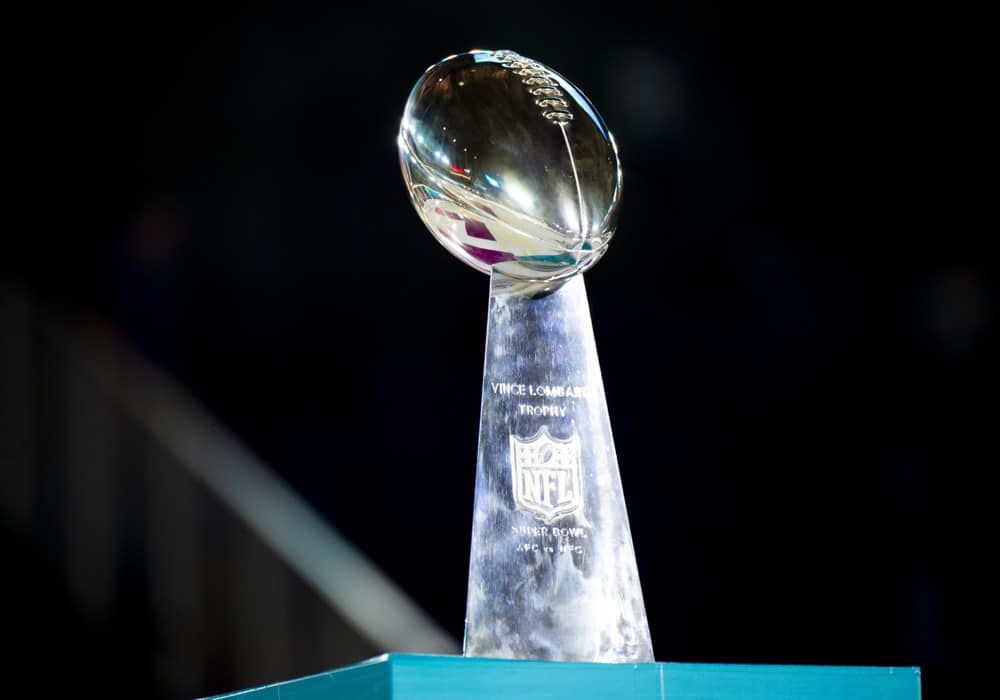 We now know who the two teams are that will play in the Super Bowl on Sunday, February 13, 2022.
They are the Cincinnati Bengals and the Los Angeles Rams.
The next pertinent question is how many former Cleveland Browns could get a Super Bowl ring as a result.
There are only two former Browns expected to play in the game and one on injured reserve.
Here are the three ex-Browns on the Super Bowl teams.
1. Larry Ogunjobi, Defensive Tackle
LARRY OGUNJOBI 😤pic.twitter.com/BwYQSi3pr2

— PFF CIN Bengals (@PFF_Bengals) October 24, 2021
The Bengals have just one former Brown, and he, unfortunately, is on injured reserve after suffering a foot injury in the wildcard game against the Las Vegas Raiders.
The #Bengals placed DT Larry Ogunjobi on the Reserve/Injured list, ending his season because of a foot injury.

— Ian Rapoport (@RapSheet) January 17, 2022
He is Larry Ogunjobi.
Ogunjobi is a defensive tackle who played his first four seasons with the Browns from 2017 to 2020.
The Browns drafted him in 2017 in the third round as the 65th overall pick.
Larry Ogunjobi says goodbye to Cleveland on Instagram. #Browns pic.twitter.com/xlo8i7l258

— Brad Stainbrook @ Senior Bowl (@BrownsByBrad) March 18, 2021
He joined the Bengals in 2021 and has been a big part of their defensive success.
Ogunjobi, through 16 regular-season games, had 7 sacks, 29 solo tackles, and 16 quarterback hits.
If the Bengals win the Super Bowl, Ogunjobi will receive a Super Bowl ring.
2. Austin Corbett, Center
Austin Corbett is a center for the Rams.
Corbett was drafted by the Browns in the 2018 NFL Draft in the second round as the 33rd overall pick.
He played his rookie season in Cleveland before the Browns traded him to the Rams early in the 2019 season.
Corbett has played in 55 career games; 41 have been with the Rams.
In addition to playing almost every offensive snap through the regular season, Corbett also plays on special teams.
Misery. Don't overlook that Austin Corbett will be in the starting lineup for the #Rams & that DT Larry Ogunjobi would be for the #Bengals if he hadn't been injured in the Wild Card playoff game. Or that Paul Brown & his son have now taken Cincy to 3 Super Bowls.@JaycrawfordCLE https://t.co/MkFYWrMZ7j

— Chris Malumphy (@DraftHistory) January 31, 2022
3. Odell Beckham Jr., Wide Receiver
.@obj IS SUPER BOWL BOUND FOR THE FIRST TIME EVER ‼️ pic.twitter.com/a2xB7ilTCX

— ESPN (@espn) January 31, 2022
The most notorious ex-Brown to be in this year's Super Bowl is wide receiver Odell Beckham Jr.
To his credit, he is playing well for the Rams.
This is bittersweet to Browns fans who questioned his effort and motivation when he was with the Browns this season.
Regardless, he is one game away from being a Super Bowl Champion.
His former teammates are being very supportive.
Close friend Jarvis Landry extended his congratulations.
Congratulations Brudda!!!! The Story of you staring you is Amazing to watch #GetThatRing @obj #Example

— Jarvis Juice Landry (@God_Son80) January 31, 2022
Greg Newsome II also extended social media encouragement to OBJ.
Congrats O🤝

— Greg Newsome II (@gnewsii) January 31, 2022
Fans have mixed feelings about OBJ's rebirth in Los Angeles and how it is being portrayed in the media.
Good for him and all, but OBJ going to the Super Bowl is like the guy who starts a marathon, stops to get a meal and ice cream, takes a bus or taxi one mile to the finish line, wins and yells "I did it!" once he crosses.

— west (@BulitProofWest) January 31, 2022
My personal favorite is from @BulitProofWest who posted:
"Good for him and all, but OBJ going to the Super Bowl is like the guy who starts a marathon, stops to get a meal and ice cream, takes a bus or taxi one mile to the finish line, wins and yells "I did it!" once he crosses."
Cooper Kupp has one of the all time great WR seasons and all the attention is on OBJ.

— C.D. Moore (@_CDMoore) January 31, 2022
The Rams and the Bengals are Super Bowl-bound 👏 @brgridiron

Who ya got winning it all? pic.twitter.com/yYG132A3ZC

— Bleacher Report (@BleacherReport) January 31, 2022
It does seem like Matthew Stafford and Cooper Kupp are overlooked in the above tweet that pictures Joe Burrow opposite Odell Beckham Jr. in the Super Bowl preview.
Perhaps Bleacher Report is going with the LSU angle.
Which former Browns will be crowned Super Bowl Champions on February 13?
We will have to wait and see.