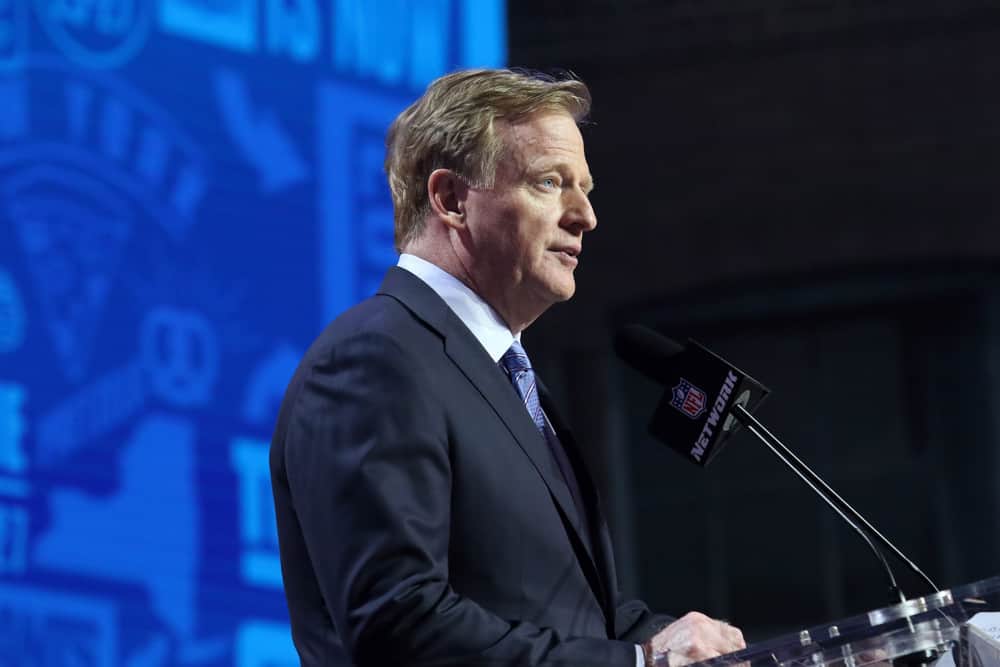 Every NFL general manager makes mistakes.
Before the Cleveland Browns begin their quest in searching for improvements through the draft, there are certain prospects that GM Andrew Berry should avoid in 2020.
There are players in the draft that are way too hyped.
We think these three players should be avoided by the Browns' front office.
1. Ashtyn Davis: Safety (California)
Ashtyn Davis is seen as a middle-round prospect, specifically the third or fourth round.
The former California track star had a great NFL Combine, which has helped his overall stock.
However, his overall statistics are not that flashy.
His career defensive totals include 171 tackles, 2.5 tackles for loss, seven interceptions, 12 pass breakups, 19 passes defended, and three fumbles forced.
He was also used as a kick returner, finishing his career with 70 kick returns for 1,604 yards (22.7 yards per return), and one touchdown.
His overall athleticism in terms of speed has wowed scouts on game film.
Wanted to see what all the Ashtyn Davis hype was about.

I get it now. pic.twitter.com/IN3fve5JZQ

— Taylor Kyles (@tkyles39) April 12, 2020
However, his draft profile says that he does not read routes well and that he doesn't react well wither.
He also isn't the greatest open-field tackler.
The Browns might be looking for a safety in the middle rounds after signing a few veterans to one-year deals.
Davis should not be the team's first choice.
2. Chase Claypool: Wide Receiver (Notre Dame)
Chase Claypool is listed as a 6-foot-4, 220-pound wide receiver that finished his senior year at Notre Dame.
In 2019, he led the team with 66 receptions for 1,037 yards and 13 touchdowns.
He left Notre Dame seventh on the all-time list in receptions.
Reminiscent of the crossover move Doug Baldwin used to use. Notre Dame WR Chase Claypool, removing the DB from the picture. Literally. pic.twitter.com/YLIK08sOZ2

— James Russell (@jamesru1) April 8, 2020
Somehow, Claypool is seen as a top-50 NFL prospect, yet there is nothing spectacular about his game.
He is a physical specimen, but doesn't get separation from cornerbacks well, and does very little after the catch.
The Browns are in need of a No. 3 receiver, and could look to use a second-round pick on Claypool.
However, using a second or third-round pick on Claypool would not be ideal.
That is way too high for a pick that is going to make or break on contested catches.
3. Yetur Gross-Matos: EDGE (Penn State)
We need to understand that this draft is weak in edge rushers.
After Chase Young and K'Lavon Chaisson, there is not much left in terms of impact players.
That allows Yetur Gross-Matos to rise in the rankings.
In the last two years, he has 34.5 tackles for loss and 17.0 sacks, but there are some question marks.
Yetur Gross-Matos' length, heavy hands and position flexibility will have him high on Miami's board. pic.twitter.com/awO9oJ1VA9

— Travis Wingfield (@WingfieldNFL) November 23, 2019
He does not have the explosiveness you would want in a defensive end, which is a huge concern transitioning to the next level.
According to his draft profile, he is considered a "boom or bust" player.
The Browns have lived on boom or bust for 17 years, which has resulted in zero playoff appearances.
Don't make the same mistake.