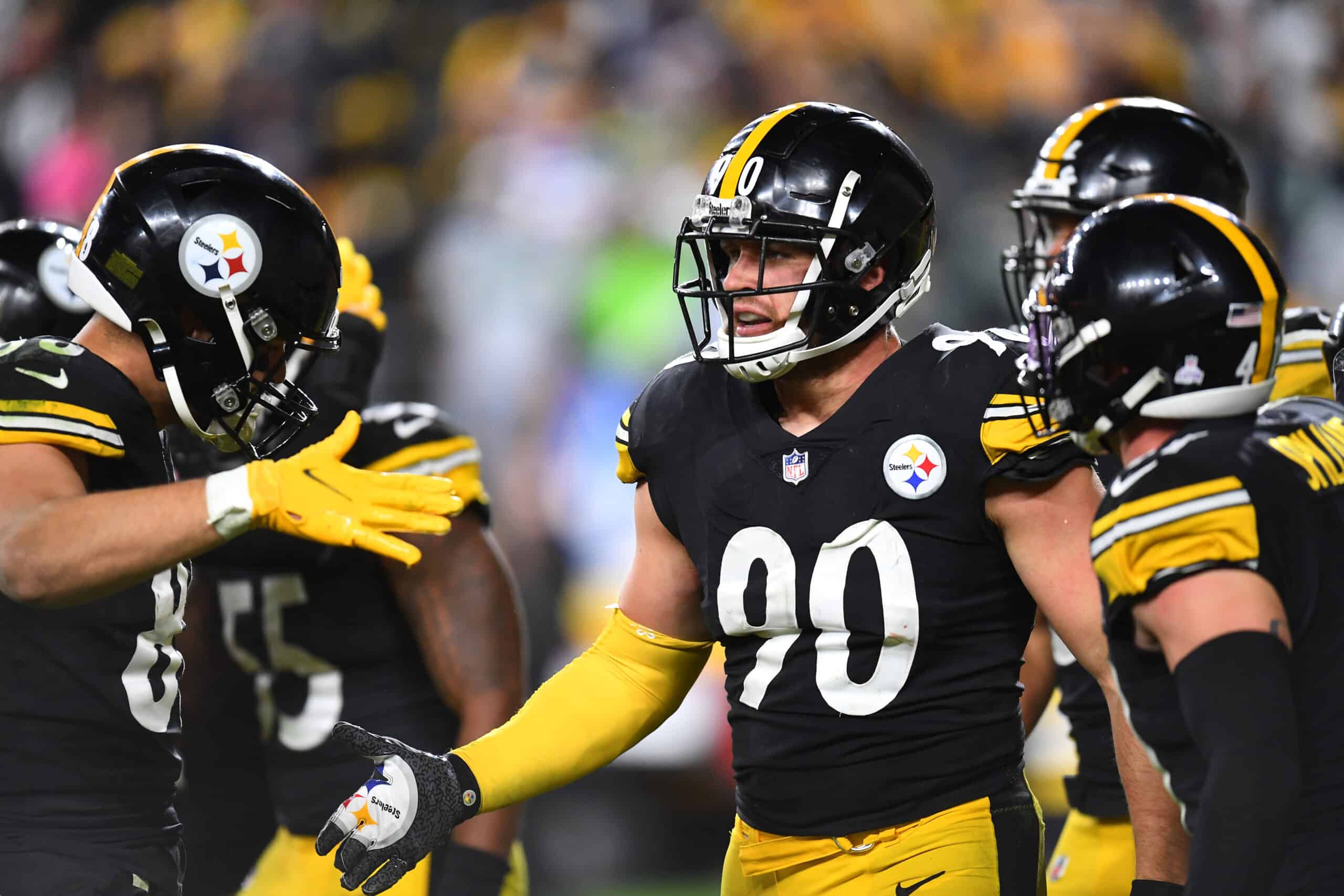 Cleveland Browns have a monstrous challenge on their hands on Halloween when the Pittsburgh Steelers come to town for a Week 8 game.
This game marks the first time that the Browns have faced any of their inter-division rivals from the AFC North.
Calling it a big game is not an understatement or a cliche use of words.
The Steelers are 3-3, and the Browns are 4-3.
Both want and need to keep pace with the co-leaders of the division, the Baltimore Ravens and Cincinnati Bengals.
The Browns have an entire roster of Steelers players to be concerned about, but here are the top three.
1. Najee Harris – Running Back
The only two RBs to have more touches (carries/receptions) than Najee Harris this season:

🔸 Derrick Henry
🔸 Alvin Kamara

WORKHORSE 😤 pic.twitter.com/tbzIWPMsde

— PFF PIT Steelers (@PFF_Steelers) October 28, 2021
The Steelers 2021 first-round draft pick has immersed himself into the offense.
He is a true double threat as he has shown skill in the running and passing games.
Through six games, he has 388 yards rushing and two touchdowns.
He has been almost equally as good as a receiver for quarterback Ben Roethlisberger.
Harris has 244 yards from receptions and has two receiving touchdowns.
He has shown his ability to help Roethlisberger get out of tight situations by earning 19 rushing first downs and 12 receiving first downs.
2. TJ Watt – Outside Linebacker
It is not hard to figure out that the 2020 AFC Defensive Player of the Year needs to be on the Browns' radar at all times.
The three-time Pro Bowler got his contract extension right before the season began and has not looked back.
Watt was injured and missed Week 3, so his stats from just five games are unbelievable.
#Steelers star TJ Watt has been named AFC Defensive Player of the Week! pic.twitter.com/5YNlahp7Rv

— SteelerNation (@SteeIerNation) October 20, 2021
He has 7 sacks, 18 solo tackles, 3 forced fumbles, and 1 fumble recovery.
The Browns should be doubly concerned about Watt given the year he is having plus Mayfield is playing with an injured non-throwing shoulder.
Watt's presence needs to be monitored on the field at all times.
3. Diantae Johnson/Chase Claypool – Wide Receivers
I could not decide which wide receiver is the bigger threat to the Browns so I mention both.
Both have similar stats except Johnson has found the end zone more often.
Johnson has caught 34 passes for 376 yards and 3 touchdowns through 5 games.
He averages 75.2 yards per game.
Diontae Johnson has been targeted on 28.9% of his routes this season, 4th most among WRs (min. 100 snaps)

WR1️⃣ pic.twitter.com/AohU26i0QE

— PFF PIT Steelers (@PFF_Steelers) October 26, 2021
Claypool caught 22 passes for 358 yards and 1 touchdown in the 5 games he has played.
He averages 71.6 yards per game.
Steelers WR Chase Claypool looking for 'mismatches' and a return to glory #Steelers https://t.co/3u6NfgE41X pic.twitter.com/EC0S710s9L

— Blitzburgh 🎃 (@BlitzVideos) October 27, 2021
The Browns have given up touchdowns to seemingly wide open receivers in several games this season.
Game planning for these two receivers so they do not find themselves in a wide open end zone is a top priority.
Can The Browns Make It Three In A Row?

The Steelers have revenge on their minds.
They have mainly owned the Browns in recent years but dropped two games to them in January.
First was the Week 17 game.
The Steelers rested their starters because there was no significance in the game for them.
The crushing blow was the wildcard game which was a one-sided defeat practically from the opening kickoff.
Containing these key Steelers players will be one of the keys for the Browns if they secure the win.