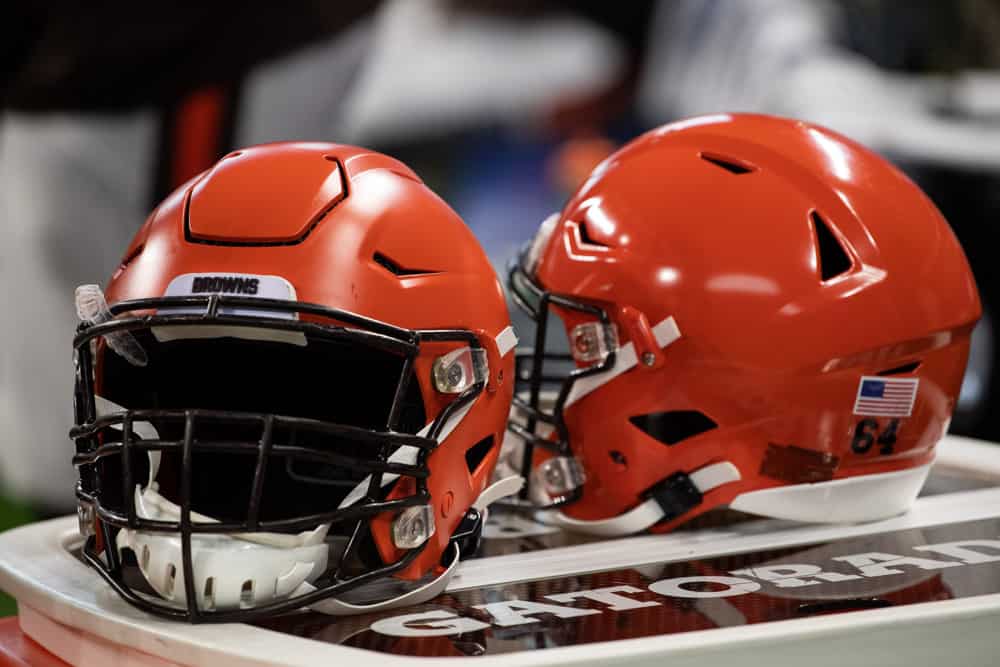 In times like this, professional athletes have turned to video games.
NBA stars like Kevin Durant and Trae Young are headliners for an NBA 2K tournament for ESPN.
NFL players are jumping on the same ship.
Eight NFL players, including two from the Cleveland Browns, headline a Madden 20 tournament for COVID-19 relief.
Round one will look as followed:
Denzel Ward versus Jarvis Landry at 6:00 p.m. E.T.
Tyrann Mathieu versus Tyreek Hill at 7:00 p.m. E.T.
Desean Jackson versus Deebo Samuel at 8:00 p.m. E.T.
Keenan Allen versus Derwin James at 9:00 p.m.
.@EAMaddenNFL and @thecheckdown are teaming up with some of your favorite @NFL players for a great cause!

Who do you think will be crowned the Madden King? pic.twitter.com/YC4Ib4D81z

— #FootballWeekNBCSN (@SNFonNBC) April 1, 2020
The Tournament
The point of the tournament is to raise money for coronavirus relief.
The winner of Ward and Landry's matchup will play the winner of the Kansas City Chiefs teammates game between Mathieu and Hill.
The semifinals will take place on Thursday, with the finals scheduled for 8:00 p.m. E.T. on the same day.
The entire tournament will be streamed on Madden's Twitch channel.
The winner of the tournament will receive $20,000 for the charity of their choice.
Electronic Arts and the NFL Foundation are already donating $5,000 to charity per participant.
Keenan Allen and Derwin James are participating in The Checkdown's Madden 20 Tournament for COVID-19 relief efforts starting tonight at 6pm EST.

Stream it live at https://t.co/p4gyY1J0Xq https://t.co/SlUGUv02Yh pic.twitter.com/fhrFwT5o5x

— Michael Peterson (@ZoneTracks) April 1, 2020
Following Suit
The NFL tournament is gaining traction after ESPN announced that a Players-Only NBA2K Tournament is set to begin on Friday.
Cleveland will be represented in that tournament as well, as Cavaliers center Andre Drummond will take on free agent DeMarcus Cousins in the first round.
The first round, which will be aired on ESPN, will go as followed:
Kevin Durant versus Derrick Jones Jr.
Trae Young versus Harrison Barnes
Hassan Whiteside versus Patrick Beverley
Rui Hachimura versus Donovan Mitchell
Devin Booker versus Michael Porter Jr.
Andre Drummond versus DeMarcus Cousins
Zach Lavine versus Andre Drummond
For now, it appears that Durant is the favorite to win that tournament.
Kevin Durant the odds-on favorite to win the NBA 2K tournament – National Basketball Association News – https://t.co/E1W8YwAgqV pic.twitter.com/JiVR4Gb0vt

— NBA News Now (@NBANewsNow247) April 1, 2020
Final Thoughts
As of now, this is our closest connection to sports.
Who do you think is going to win each tournament?
Leave your choice in the comments down below.