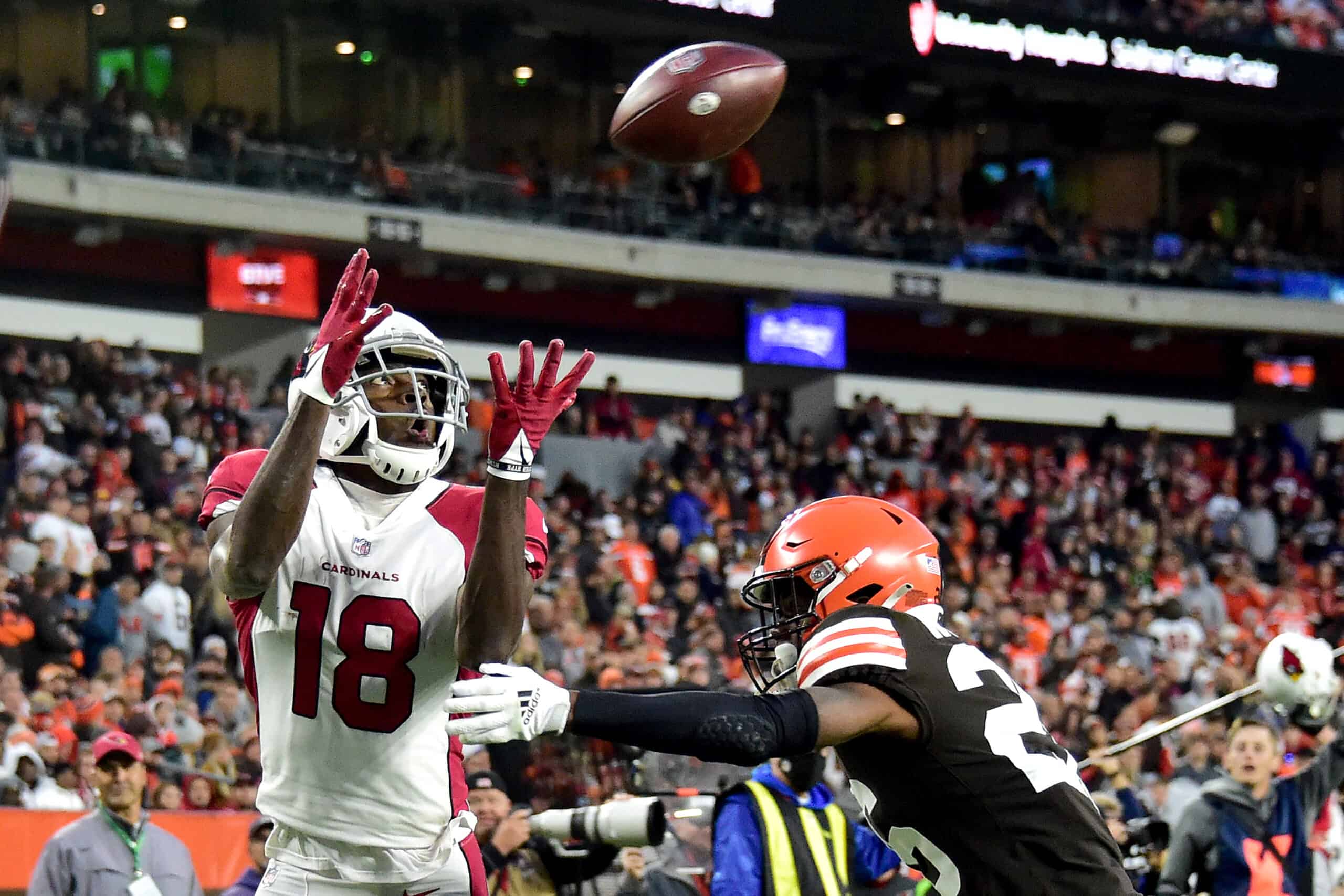 The Cleveland Browns lost to the Arizona Cardinals in Week 6.
It is really not worth telling the final score because the Browns were never in this game.
They were totally dominated and out schemed the entire day.
#Browns struggling all game getting into rhythm on offense.

Missing four starters, Baker's struggles, dropped passes and turnovers is a recipe for disaster. Can't win ball games with this type of play.

Frustration for Cleveland fans is real.
Smh.#ARIvsCLE

— John Sabol (@John_Sabol) October 17, 2021
It is hard to believe the traveling team who was dealing with a COVID-19 situation this week had their way with the Browns.
But they did.
Here are three things we learned in the Browns' loss to the Cardinals.
1. The Browns Are Overrated
It is impressive how the Cardinals are totally swamping the Browns.#ARIvsCLE

— José Solís (@JoseTweetSports) October 17, 2021
There, I said it.
I didn't really believe it before today.
But now I do.
Until they start playing well in all facets of the game for a solid four quarters, I believe they are overrated.
The depth on the roster is considerable.
Yet they are not playing to the potential.
It is disheartening and disappointing to say, but it appears to be a fact so far this season.
2. The Browns Play Calling Is Perplexing
Not adding to @browns Twitter drama, but at what point do we start questioning the play calling & in game decisions??#Browns

— Patrick (@buckshot221) October 17, 2021
This is a recurring theme from other games.
I am not a professional coach, but there is a disconnect.
Mayfield likes to roll out, yet there are fewer of those types of plays.
There is no ingenuity.
Rarely if ever can the Browns capitalize on a defensive mistake.
When is the last time you saw a Browns player wide open and marching into the end zone?
It certainly happens to opposing teams against the Browns defense.
3. The Browns Mounting Injuries Are Concerning
The depth of the roster was a selling point in the offseason.
The Browns were touted as having one of the best offensive lines in football.
Yet with all of the injuries, Mayfield is a target and is taking more hits than ever.
Kareem Hunt is being carted off of the field. pic.twitter.com/PKt3COkxzX

— FOX Sports: NFL (@NFLonFOX) October 17, 2021
Then, we have to watch Kareem Hunt leave the game on a cart with Nick Chubb dressed in street clothes on the sidelines.
What is happening?
Is it just really bad luck?
I am starting to wonder about the strength and conditioning coaching in this organization.
A Word About Officiating
#browns didn't lose this game because of officiating however the @NFLOfficiating did dictate the flow of the game with numerous bad calls that went against Cleveland. This crew should be fined and possibly a few of them should be fired for doing such a horrible job.#dawgpound

— Josh Purtee (@JoshuaPurtee) October 17, 2021
For the second week in a row, I refuse to acknowledge that officiating is costing this team their games.
Officiating has been poor; there is no doubt about that.
However, there are many plays in a game.
The Browns are not maximizing their opportunities.
Then, the poor officiating creeps in, and everyone wants to point a finger at that.
Poor officiating is not to blame for the Browns playing poorly.
The Browns are.
Enough said.
Short Week
There is not much time to rebound and rebuild from the wreckage of this game.
The Browns season is on the line Thursday against Denver. If they lose, then it will be even harder to get back to the postseason. Please stop with the pettiness Browns fans, there's still 11 games left. They can get it together. #Browns #ARIvsCLE #ridewith6

— Leslie Bell, M.A. (@LeslieBell80) October 17, 2021
The only positive I could find in this game over last week is that the Hail Mary play at the end of the first half looked a lot more organized than last week's half-hearted Hail Mary at the end of the game.
That Hail Mary 💣 was exactly what the doctor ordered for the #Browns.

Huge momentum into halftime. #ARIvsCLE

— John Sabol (@John_Sabol) October 17, 2021
This team needs to get to work.
Good practice days are nice, but if it does not translate to excellent play on game day, what is the point?