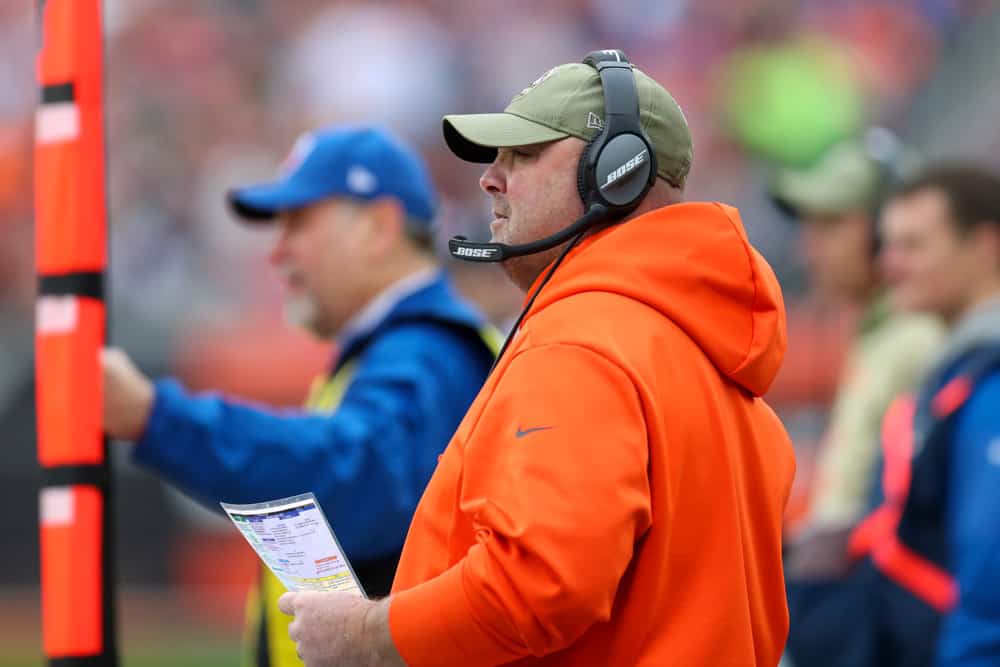 Albert Breer of The MMQB joined Bull & Fox to talk yesterday and talked about what he thinks is currently the future of Browns head coach Freddie Kitchens.
Breer was asked in regards to rumors circulating that the Browns may bring back Freddie Kitchens for another year.
"You make enough phone calls this time of year and put 2 and 2 together with a bunch of different things, you start to form opinions."
"It's My Belief There's A Good Chance He Survives," Breer said.
He also said, "I wouldn't be surprised if part of that is some staff changes."
Breer went on to elaborate on the staff changes saying it may not be guys necessarily getting fired, just staff members changing roles in the organization.
He also talked about how he thinks everything is going to be on the table at the end of the year.
This could include Kitchens being, "A walk around coach," and Todd Monken taking over the play calling.
Breer also cautioned that it was just his opinion after making several phone calls and he's not reporting that anything he talked about is going to happen.
You can listen to the full interview here:
The Browns have disappointed and underachieved in what was supposed to be a promising season.
The offense has regressed this season under Kitchens versus the final 8 games of a season ago.
In the 2018 NFL season, the Browns offense was ranked in the top 10 in the league in TD passes, points scored, and yards gained.
In what was supposed to be one of the better offenses in the NFL, the Browns have scored 13 or fewer points in 5 of their games this season.
The offense is scoring 20.5 points a game this season compared to 24.5 games under Kitchens a year ago.
There is more talent on offense, but statistically, it has not shown.
The Odell Beckham trade also has not gone as planned for the Browns.
The offense line has struggled for much of the season and Beckham is on pace for a career-low in production.
QB Baker Mayfield has also watched his production dip in Year 2 under Kitchens.
Do the Browns have the right coach?
That remains to be seen.
Ownership and GM John Dorsey will have to make that determination soon, or the Browns could chance another wasted season.