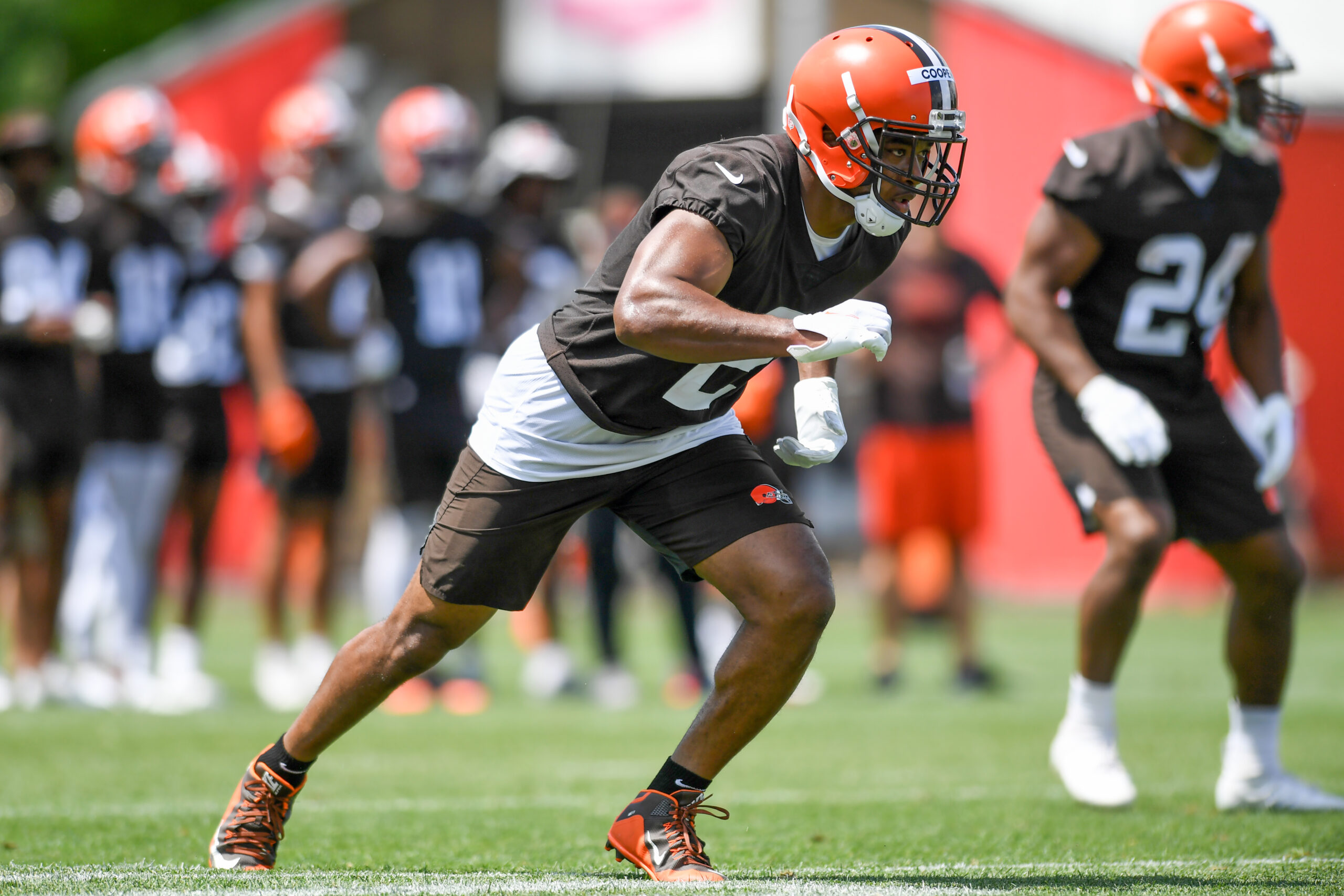 The Cleveland Browns made a big move by snatching Amari Cooper away from the Dallas Cowboys, and he was obviously expected to be a focal point in their offense once Deshaun Watson took the field.
Watson wasn't exactly at his best after serving his 11-game suspension last season, but it now seems like he's right on track to be back to his usual self.
There have been plenty of rave reviews about Watson's game throughout the Browns' offseason program, and multiple reports have pointed out him being quite sharp during Tuesday's practice, especially in the red zone.
Notably, Cooper pretty much confirmed that, although he did add that it's just 7-on-7 drills and they still need to see how things look when they have their pads on:
Deshaun's accuracy had Coop like 🤯 pic.twitter.com/4QUn7GeFMI

— Cleveland Browns (@Browns) June 6, 2023
Watson was unimpressive after coming off his 11-game suspension in 2022.
But it seems he's starting to regain the form he once had during Cleveland's offseason program.
Even so, the former Raiders and Cowboys star WR did acknowledge that there's been a major difference between last year's and this year's Watson, citing that he's "in a better groove" and that he's gained all the rhythm back.
Watson led the Browns to an unimpressive 3-3 record in his first six games with the organization, completing just 58.2% of his passes for 1,102 yards, seven scores, and five picks.
Now, he'll look to prove that he's still the same dominant dual-threat QB he was when he first came out of Clemson and in his days with the Houston Texans.