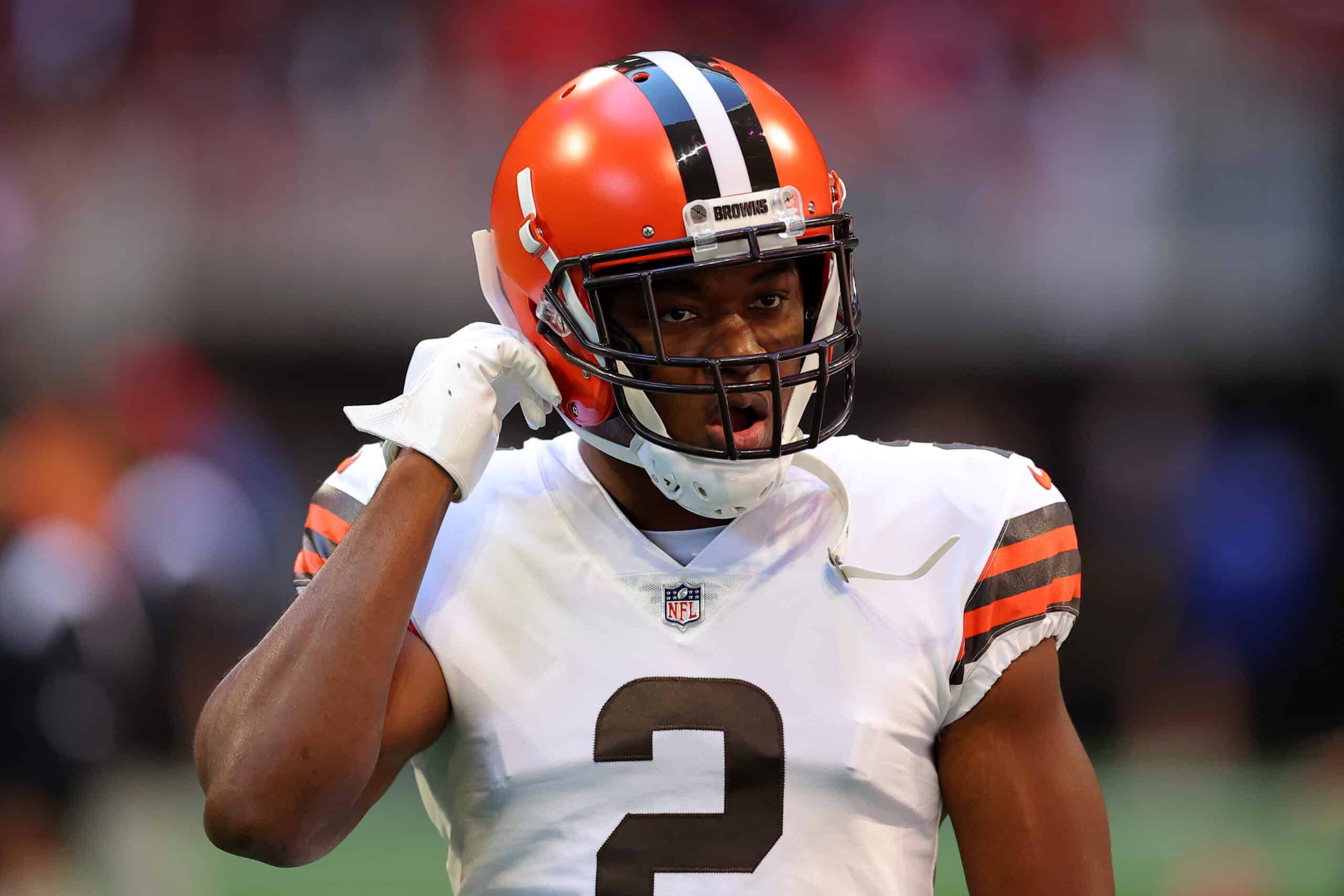 Pundits and analysts are all over the Cleveland Browns about which quarterback will start Sunday's game.
Social media is in an uproar over how the Browns handled everything from the Deshaun Watson injury to the Josh Dobbs trade.
Meanwhile, the offense is on the field taking passes from Dorian Thompson-Robinson and P.J. Walker.
And wide receiver Amari Cooper knows when all is said and done, there's only one thing to do, via Jake Trotter.
Amari Cooper, on all the uncertainty at quarterback: "… I create separation. I catch the ball. I do my job…" #Browns pic.twitter.com/4vmaaYUwV1

— Jake Trotter (@Jake_Trotter) October 12, 2023
Cooper told reporters that changing quarterbacks happens and there might be a challenge with communication.
But beyond that, he'll just go out and do his job, getting open and catching the balls thrown to him.
Walker is looking more like the starter with each of Watson's missed throwing opportunities.
And fans hope things go better than they did against the Ravens.
One of the things Andrew Berry looks for in his backup quarterbacks is someone who fits the offensive scheme.
He believes an ideal QB2 can enter a game seamlessly, without requiring a change in philosophy.
But as we saw with Thompson-Robinson last week, things don't always work out as expected.
DTR looked like a younger Watson throughout the preseason, but he struggled mightily in Week 4.
PJ Walker ➡️ Amari Cooper. #Browns pic.twitter.com/YdzHI2HFlx

— Browns fan UK (@brownsfanuk) October 12, 2023
Walker has a few starts under his belt but was not in the Browns' camp to create connections with any receivers.
The former Panther is not prone to throwing deep, and his accuracy has been an issue at times.
But he gets rid of the ball quickly, something his beat-up offensive line will appreciate.
And Cooper can only hope he hauls in more than the one pass (on 6 targets) he caught from DTR.