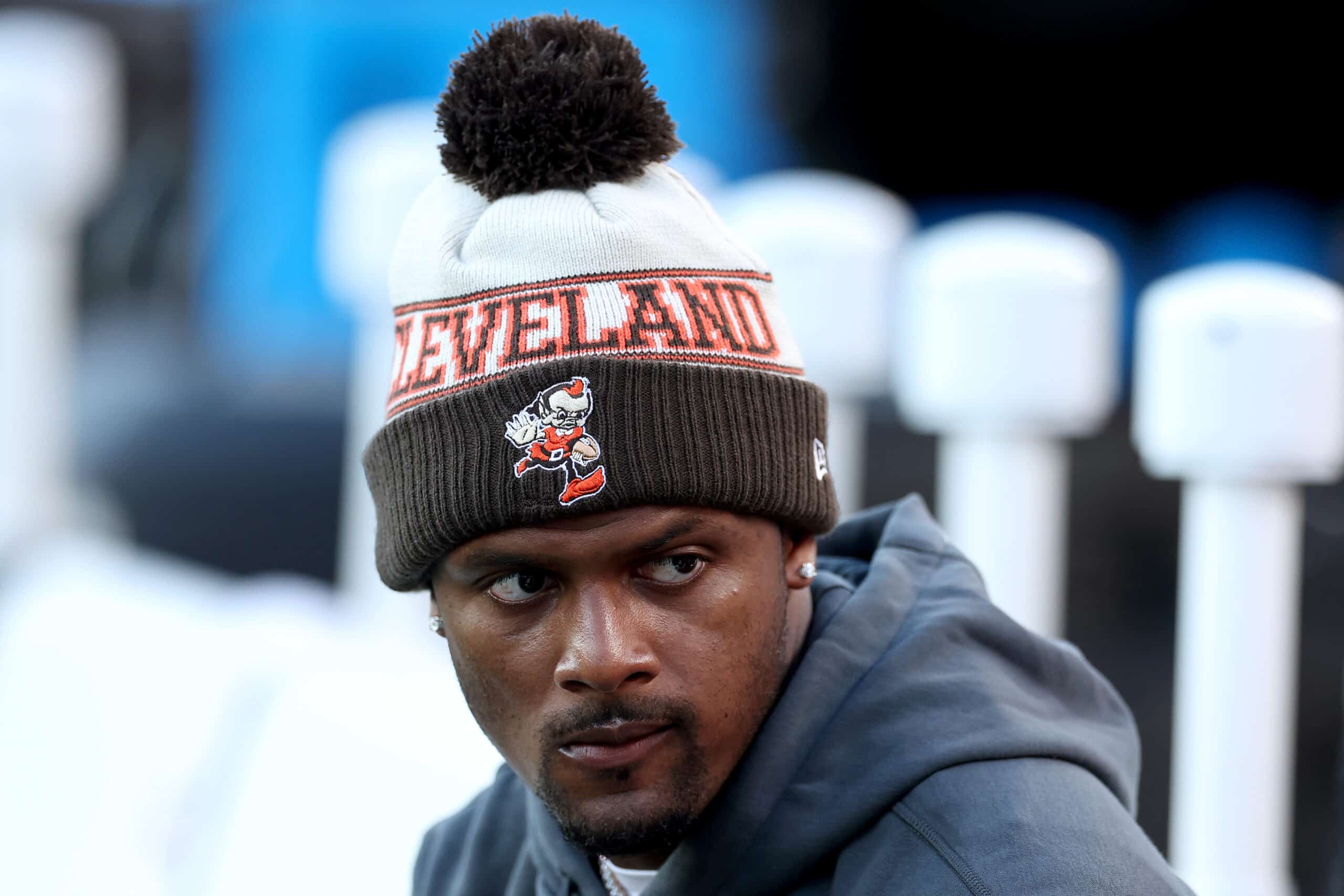 The Cleveland Browns knew that trading for Deshaun Watson would come with plenty of criticism.
The former Houston Texans star was in the middle of a well-documented legal turmoil, and the fact that the Browns later signed him to a fully guaranteed contract extension only made things more complicated.
That's why Anthony Lima told Ken Carman that Watson is going through a critical situation right now.
Talking on 93.2 The Fan, he reminded everybody of how many people were actively rooting against the Browns for signing him, and now that he's at risk of losing his own teammates' respect, things don't look well for him at all.
As we await word on #Browns QB Deshaun Watson's status for Sunday's game, @KenCarman and @SportsBoyTony say there is no doubt, this is a critical time pic.twitter.com/oYvAMYLGCA

— 92.3 The Fan (@923TheFan) October 11, 2023
That's especially true because he hasn't had enough good games with the Browns to at least get the benefit of the doubt.
The narrative around Watson now is that he's not tough enough to lead the team, while others state that he just doesn't care enough because he already got his fully-guaranteed deal.
Watson hasn't been on the field despite being medically cleared from his shoulder injury for the past 12 days, even missing a key divisional game vs. the Baltimore Ravens in the meantime.
They will now host the San Francisco 49ers in a crucial game for their postseason aspirations, but Watson is reportedly still leaning toward sitting out.
Deshaun Watson knew that he would have little-to-no margin for error this season.
He entered the campaign with a huge target on his back, and this injury couldn't have come at a worse time for him.