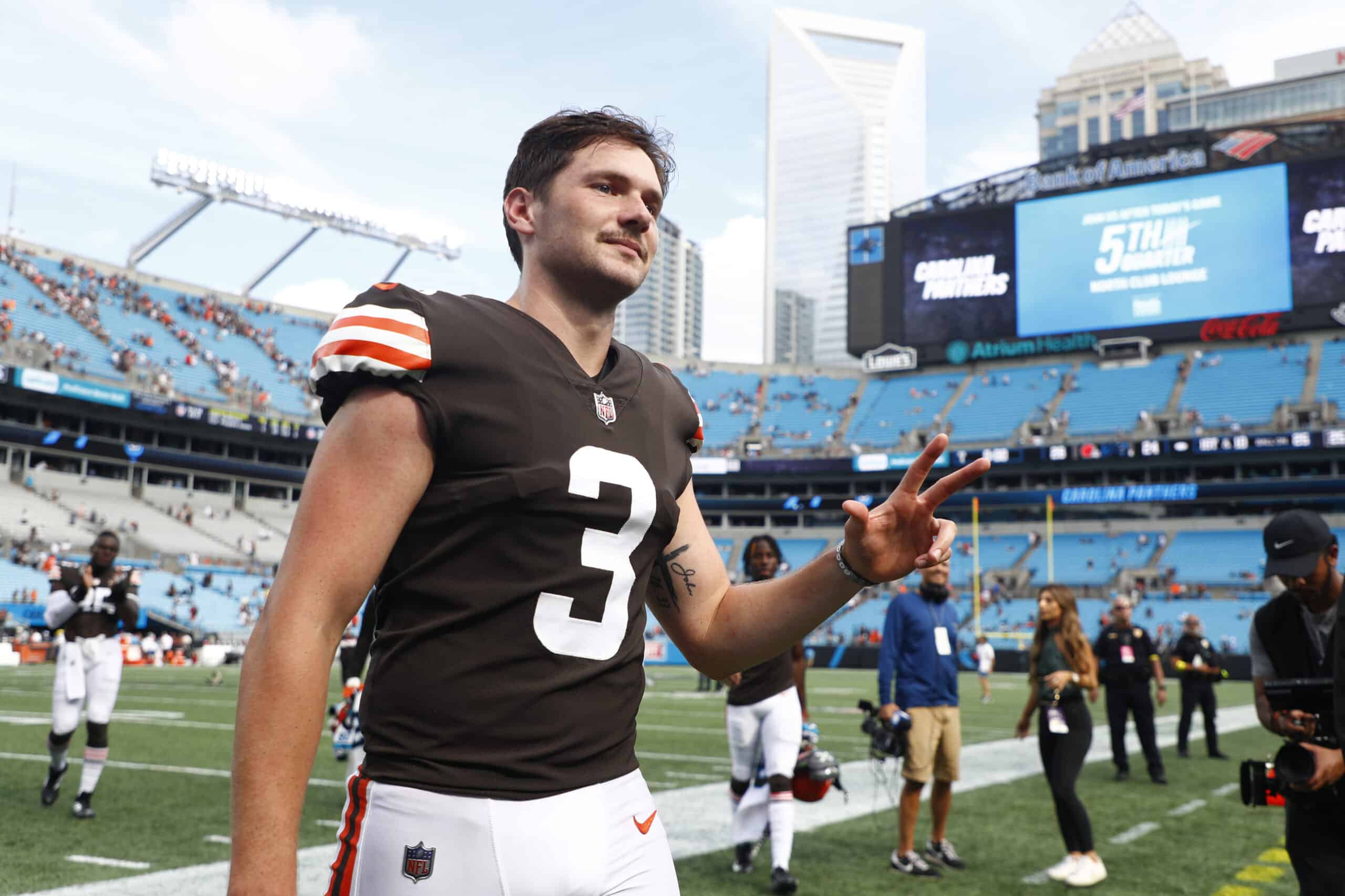 As Cade York's 46-yard field goal sailed wide right against the Washington Commanders on Friday night, some could do nothing but laugh.
Well, maybe there were a few different reactions in a couple Cleveland households.
Analyst Tony Grossi, however, let out a chuckle from the press box that went viral across social media.
This upset Cleveland Browns fans who claim Grossi is mocking York with his laughter.
Grossi took to social media on Sunday night to clear the air with this post.
For the record, I was laughing at @Jake_Trotter recording me in the press box. The only thing accurate about this website is its name — Awful! https://t.co/CfoIfAxogo

— Tony Grossi (@TonyGrossi) August 13, 2023
Those tuned in to the Cleveland media scene know fans have split opinions regarding Grossi.
Is this a situation where he deserves to be ridiculed though? I don't think so.
Same Ol' Browns
We've all had these moments as sports fans.
A team or player underwhelms consistently, has another blunder, and all one can do is sort of chuckle in disbelief.
I think that's what happened with Grossi here.
Grossi's been a defendant of York's on ESPN Cleveland radio programming.
He's not out to make a fool of York.
He claims, via his post above, that him being recorded is what caused the laughter.
I think it's a combination of his defense of York and him being on camera.
Cade "let him down" so to speak, and all he can do is laugh.
Oh no @TonyGrossi pic.twitter.com/99K43jNHF9

— ESPN Cleveland (@ESPNCleveland) August 12, 2023
There's no mockery or big scene being made in the video.
He should get the benefit of the doubt here.
This situation will be gone by the next preseason game.
There's some that understand where he's coming from by laughing.
I think that was all our reactions

— Shirley Newton (@shirley4972) August 13, 2023
His ESPN Cleveland colleague, Emmett Golden, stands in his corner.
This is so out of context. He wasn't laughing at the kicker. The fact that this is a thing is ridiculous. https://t.co/AUZtsJBM1F

— Emmett Golden (@egoldie80) August 13, 2023
And then there's some who, well, don't want him in Cleveland at all anymore.
Much like Cade York, Tony should retire.

— Cake Booze (@ThrowinBose) August 12, 2023