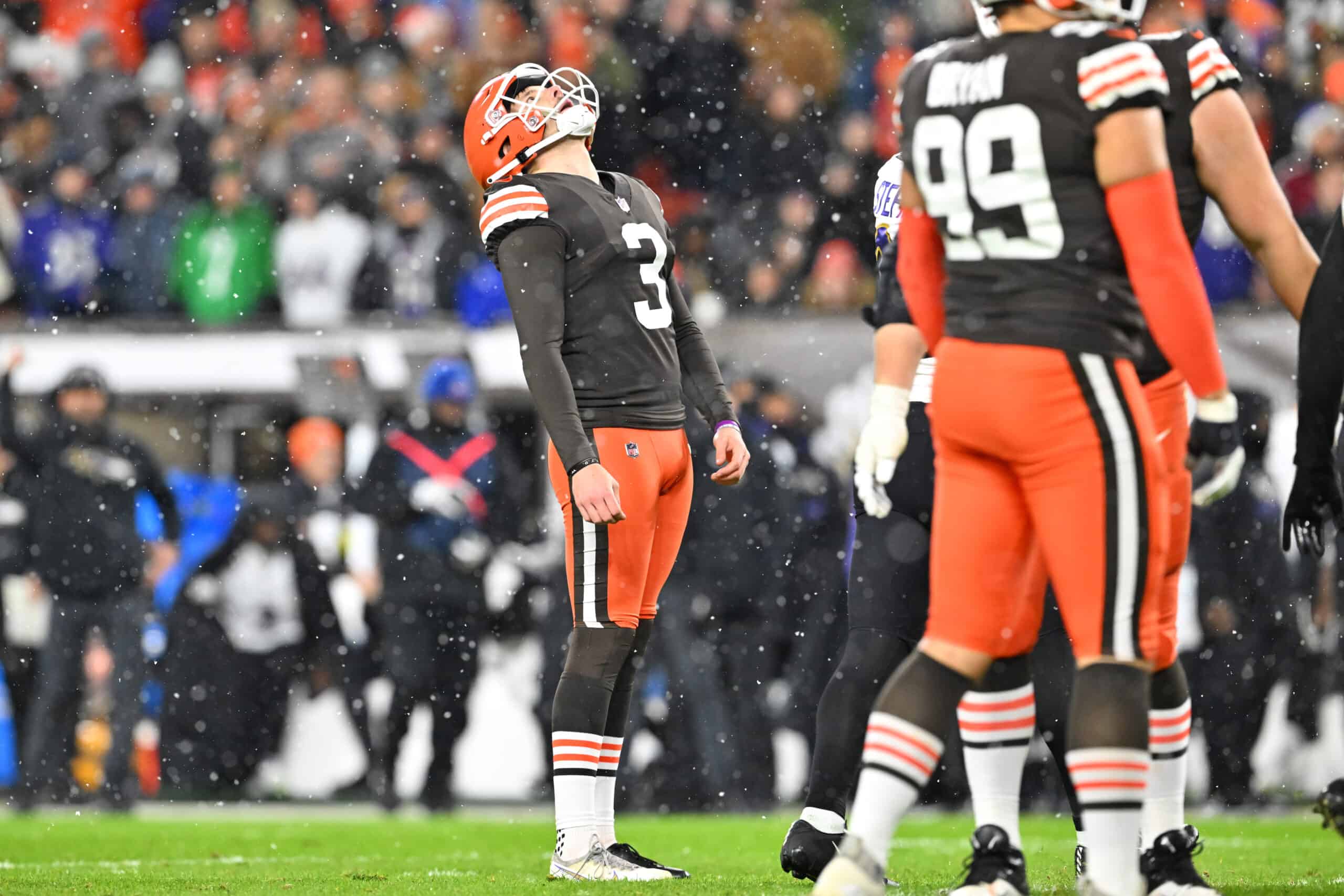 Andrew Berry and Kevin Stefanski don't like giving up on draft picks.
As of the weekend, only three of their 31 picks to date were no longer with the Cleveland Browns.
And one of those three was due to an injury and another because of some off-field matters.
But Browns insider Tony Grossi added his name to the list of folks ready to give up on another.
"There's no argument to keep him as your main kicker," – @TonyGrossi on Cade York.

Should the Browns cut York? pic.twitter.com/GRndR3K0tk

— ESPN Cleveland (@ESPNCleveland) August 28, 2023
Grossi told ESPN Cleveland radio that there is no argument to keep kicker Cade York.
He points out that Cleveland could have won three more games this preseason if York hit field goals.
And the Browns can ill-afford to start the regular season with a similar 1-2-1 record.
Cleveland faces an unusual schedule, opening the season with three division games over four weeks.
Grossi further notes that kickers are not given any slack because it's the preseason.
York had the same center and holder he'll team up with in the regular season and most of the same protection.
And it doesn't appear that the unit is trying some new approach or technique.
Adding to the mystery of York's struggles is his near-perfection in practice.
York started his NFL career with an opening-day game-winning field goal from 58 yards out.
But Cleveland suffered a total collapse in a heartbreaking one-point loss to the New York Jets the following week.
And the team effort to give that game away doesn't change the fact that York missed an extra point.
That was one of four games the Browns lost by three or fewer points in 2022.