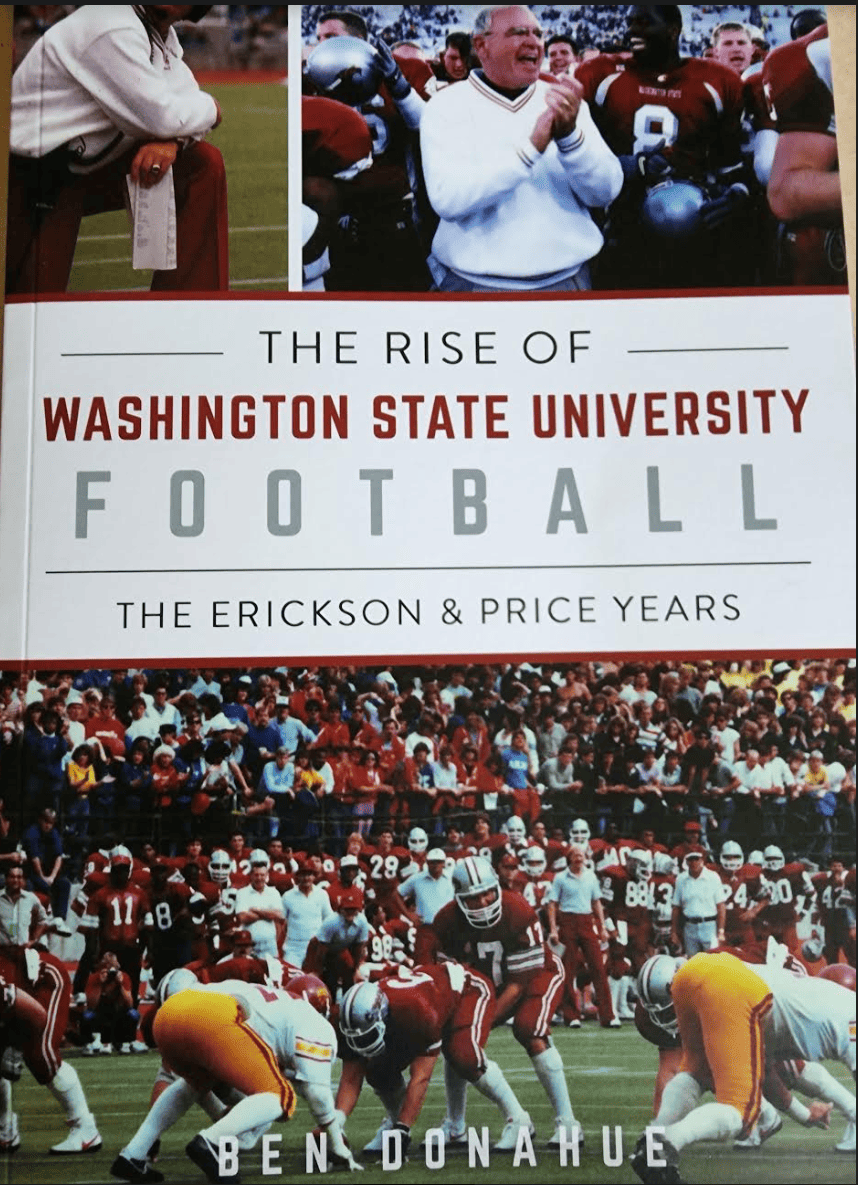 "College football coaches can't spend all their time developing prolific offenses and planning for opponents, as much as they might prefer otherwise. A good portion of their job is devoted to preparing for the future. While they hone the skill set of the players already in their care, coaches are also scouring the country for players who will eventually replace their current lot. The idea is to recruit athletes who can bring the program wins and help the coaching staff keep their jobs. Obviously, when recruiting, the coaching staff is on the lookout for athletes that are capable of playing the sport at a certain level. They can identify talent, but it's another thing completely to find transformational talent. In fact, it's actually quite rare that an athlete comes along who is so uniquely gifted that a coach does everything in his power to recruit said athlete. That's exactly what happened when Coach Mike Price saw Drew Bledsoe for the first time."
Writing historical articles about Cleveland Browns' history for Browns Nation since 2019 sparked a decades-long interest in wanting to write a book.
After moving to the Pacific Northwest in 2021, I found the subject matter for such a project in Pullman, Washington.
The section above is an excerpt from my first book, The Rise of Washington State University Football: The Erickson and Price Years by Arcadia Publishing/The History Press.
It covers the Dennis Erickson and Mike Price years as the head coaches of Washington State University between 1987 and 2002.
In 1987, Erickson brought a new pass-happy offense to WSU and turned the program around in just his second year.
The 1988 season included a trip to the Eagle Aloha Bowl, only the fourth bowl game in team history.
Erickson was lured away to coach the Miami Hurricanes after the '88 season and won two national championships with the 'Canes.
While he was in South Florida, Erickson's long-time friend, Mike Price, took over the WSU program in 1989.
In 14 years leading the Cougs, Price took the school to five more bowl games including two Rose Bowls.
This book is a peek at the journey of the WSU program from doormats to surprising bowl contenders under Erickson and Price.
Without a doubt, Cougar football grew by leaps and bounds under both coaches.
During their tenures, Erickson and Price guided WSU to six bowl games total including the 1998 and 2003 Rose Bowls.
Before the two arrived, the program had been to three bowl games total since its founding in 1894.
From 1945 to 1986, WSU football had 13 winning seasons under nine head coaches.
Erickson and Price had seven winning seasons between them over 16 years.
Furthermore, the Cougars have had talented players in the past.
However, while at WSU, Erickson and Price developed several future NFL players including two quarterbacks who would become first-round draft picks (Drew Bledsoe and Ryan Leaf) and a third signal-caller who was the second overall pick of the NFL Supplemental Draft (Timm Rosenbach).
For a university based in a small town in eastern Washington, this is quite an accomplishment.
The book includes extensive interviews of Erickson and Price as well as Rosenbach and late Texas Tech, WSU, and Mississippi State Coach Mike Leach.
It also includes how the coaches recruited, motivated, and tutored players such as Rosenbach, Bledsoe, Leaf, and Gardner Minshew, just to name a few.
If you are a fan of football, and football history in particular, you will enjoy this trip back in time when WSU football became the talk of the Northwest.
The Rise of Washington State University Football: The Erickson and Price Years is available August 28 and can be purchased through such locations as the Arcadia Publishing website, Amazon, or Barnes and Noble.