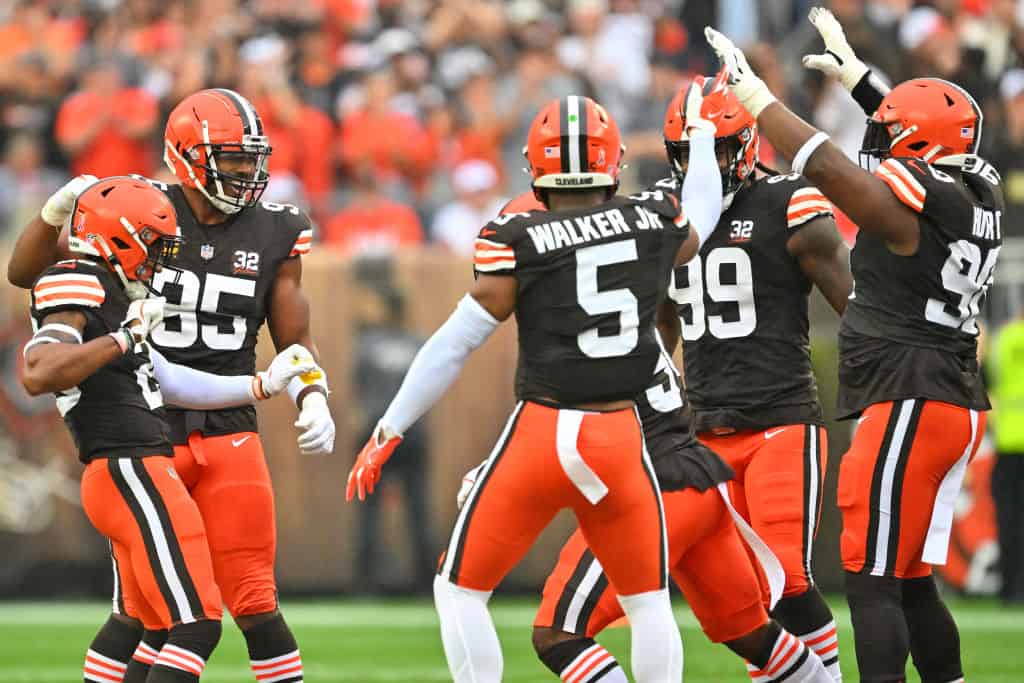 The Cleveland Browns have silenced some of their critics early in the season.
Even without Deshaun Watson — who hasn't been at his best even when he's been healthy — this team sits on a 4-3 record, and one could argue that they were pretty close to being 6-1.
But there's no such thing as "almost" winning a game, especially in the NFL.
Wins and losses are all that matters, which is why ESPN Cleveland radio host Tony Rizzo believes there should be no excuses ahead of the game vs. the Arizona Cardinals, stating that they just have to take care of business.
The Browns have to take care of business on Sunday. pic.twitter.com/K3fBwhHymu

— ESPN Cleveland (@ESPNCleveland) November 2, 2023
Rizzo added that as great a job as the Browns' beat writers do, there's just no way to know whether Deshaun Watson is going to be ready to play — or even play well — on Sunday, but they still need to find a way to keep navigating this situation.
The Browns won three straight games with P.J. Walker under center, and they cannot afford another setback, especially considering how poorly the Cardinals have fared this year.
The Cardinals don't know whether they'll start Kyler Murray or rookie quarterback Clayton Tune on Sunday, as they shipped Joshua Dobbs away to the Minnesota Vikings.
Whatever the case, and with or without Watson, this will be arguably the most winnable game they have for the remainder of the season.
And while you cannot overlook any rival in the National Football League, a loss against the projected worst team in the entire league would be nothing short of unacceptable at this point in the season.