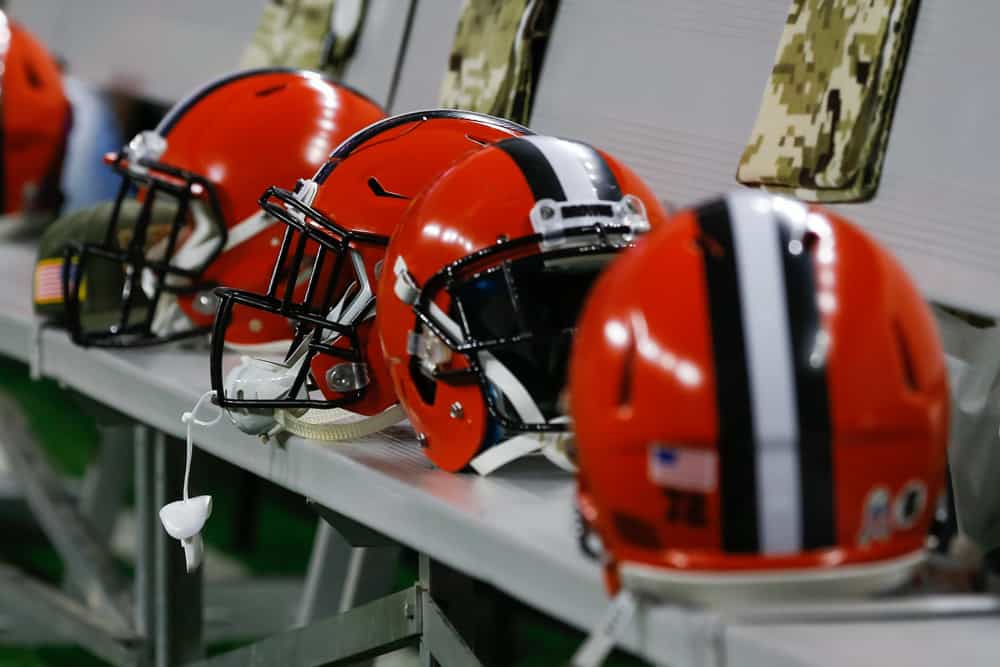 If there was ever a season the Cleveland Browns could use an early week off, it is this one.
Kevin Stefanski has the data and visuals of life without Nick Chubb, with and without Deshaun Watson.
And as Quincy Carrier told Sports4CLE's Dave Bacon, now is the time for the head coach to adapt to his new reality.
And it doesn't have to be any specific thing, just something different to show they are trying.
Stefanski has to concede that the weaknesses his offense displayed so far are real, according to Carrier.
"If the (Week 6) result is the Browns lose a closely fought game (against Super Bowl favorite San Francisco), but we see they're getting the ball out quicker, they're doing something (to cover for) Jed Wills, or they're running more motion, and they throw some RPOs in there…I'll feel better."
And if the Browns run the same game plan and expect that it will somehow work better, Carrier will be concerned.
Especially if the end result is a concession that the team needs to play better, and Stefanski needs to coach better.
Can Stefanski Adapt? 
During the entire preseason, fans and analysts were told that a whole new offense was in store.
But both Pittsburgh and Baltimore players alluded to knowing what plays were coming before the snap.
And Kareem Hunt was a no-brainer addition "because he knows the playbook."
Andrew Berry delivered fast and sure-handed receivers for Watson via trade, free agency, and the draft.
#Browns Kevin Stefanski said he trusts the O-line he has and does not see any changes, despite struggles in rushing game, TFL's, sacks, more pic.twitter.com/4GygR7iCJL

— Fred Greetham (@FredGreetham9) October 2, 2023
But more often than not, they receive the ball within 5 yards, if not behind, the line of scrimmage.
Even without Chubb, Cleveland is the 6th most effective RPO team but is among the lowest users of the play.
Admitting he has a problem at both tackles would show Stefanski has a handle on things, too.
Finding a way to help Wills like he helps Jones would go a long way to ensure the rest of the offense works.