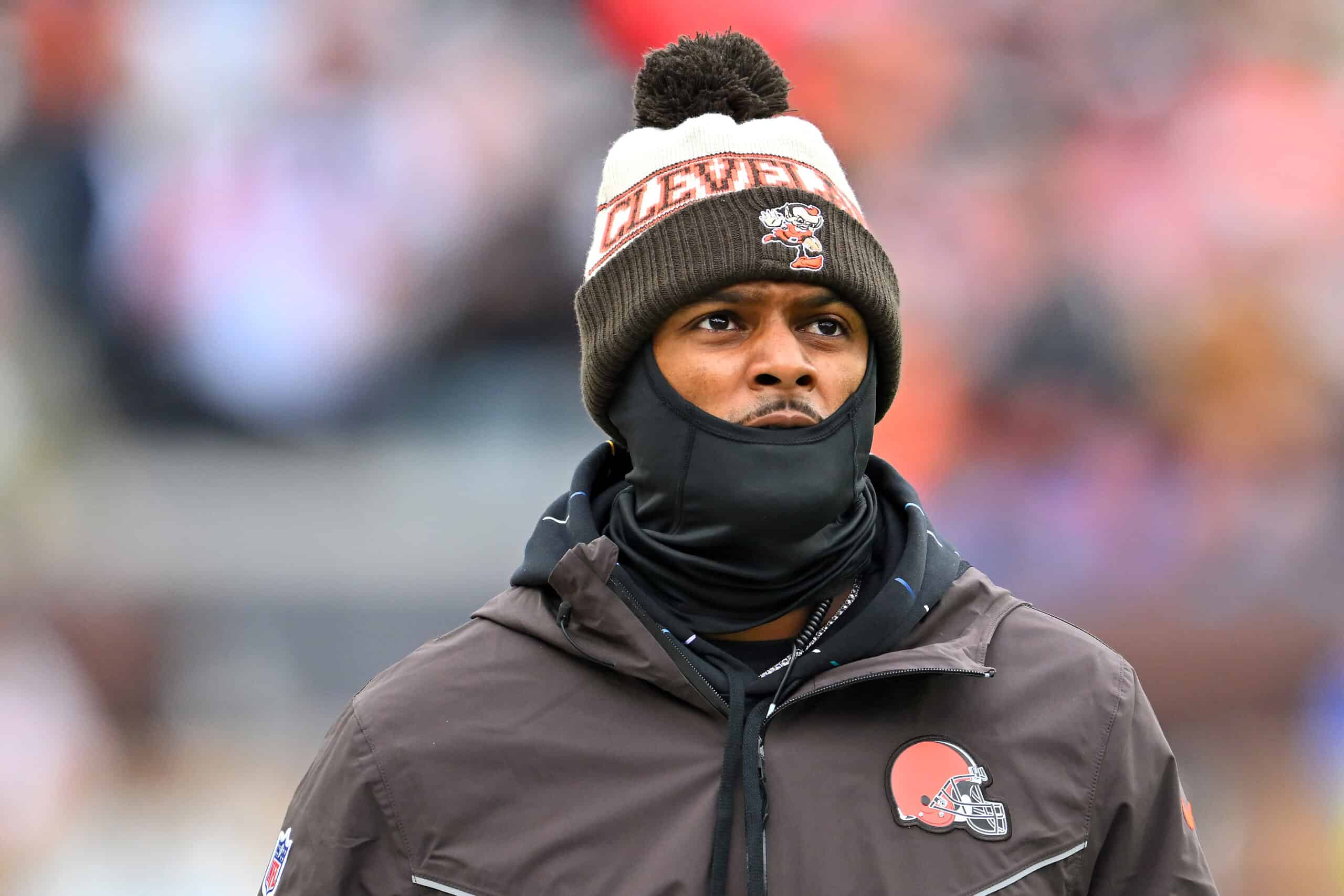 Despite getting the win last week against an undefeated San Francisco team, it's been a rough couple of weeks at the quarterback position for the Cleveland Browns in the absence of starter Deshaun Watson.
The Browns were blown out three weeks ago by the Baltimore Ravens, with rookie quarterback Dorian Thompson-Robinson at the helm. While they managed to eke out a win last week against San Francisco, it took outstanding defense, four field goals from Dustin Hopkins, and a missed last-second field goal from 49ers kicker Jake Moody to get it done.
In the two games that Watson has missed, Cleveland quarterbacks have gone 37-70 for 313 yards and 5 interceptions. Not exactly stellar numbers considering the Browns were supposed to have one of the top passing games in the league.
Getting the passing game back on track isn't the only reason that Deshaun Watson needs to get back into the starting lineup.
According to Emmet Golden of ESPN Cleveland, if Watson is physically able to play on Sunday, it's time for him to get back onto the field.
"If he can play, he should play, and that's why I'm not surprised at all that he's trending towards playing on Sunday," – @egoldie80 on Deshaun Watson. pic.twitter.com/2FixfAYK5U

— ESPN Cleveland (@ESPNCleveland) October 20, 2023
Golden went on to say that Watson's teammates could start to lose some respect for Deshaun if he continues to miss games.
Golden's comments echo the same thoughts that many Browns fans have been thinking for the past several weeks. Watson has been able to practice on numerous occasions, only not to get the go-ahead on game day.
Luckily, things are trending upward for Watson and the Browns this week, as he is slated to return from his shoulder injury that has kept him sidelined for the last three weeks.