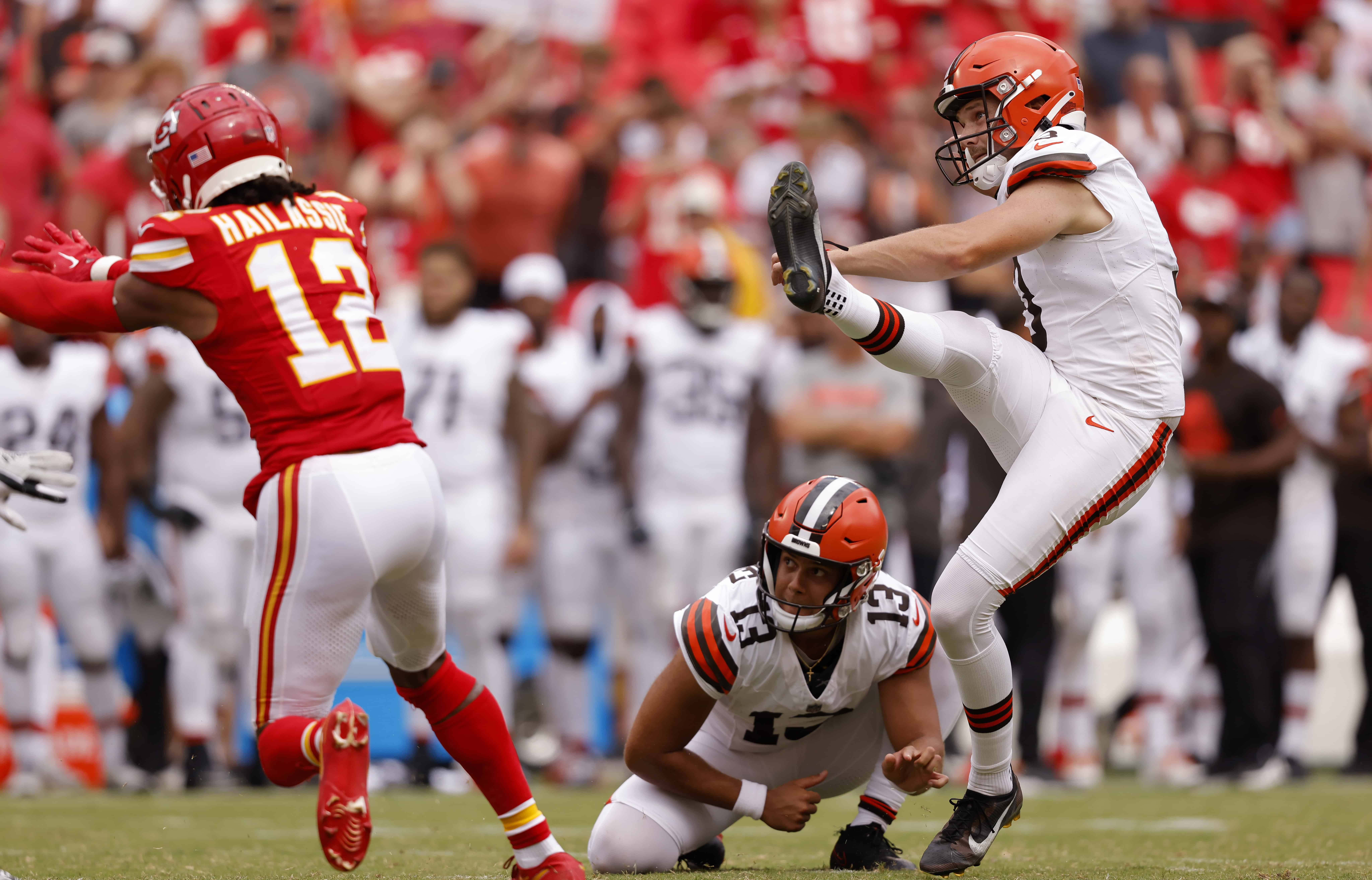 The Cleveland Browns had a big riddle to solve before the start of the season.
Cade York continued to struggle, and with HC Kevin Stefanski finally refusing to commit to him as their starter, the team might do a lot better in the future.
That's why Browns analyst Aaron Goldhammer claimed that watching York missing the potential game-winning field goal vs. the Kansas City Chiefs in the preseason was actually a good thing, via ESPN Cleveland.
.@HammerNation19 says Saturday was a GOOD day for the Browns kicking situation because you have to figure this stuff out.

Do you agree? pic.twitter.com/aKPqzdc3gN

— ESPN Cleveland (@ESPNCleveland) August 28, 2023
Now, the team can focus on figuring their kicker situation out, and if that means parting ways with York, then so be it; it was about time.
York was fairly unimpressive in his rookie season, and his woes were even more evident in the preseason.
Even so, the Browns have stood by him and were nothing but supportive of him, but that no longer seems to be the case.
The former fourth-rounder cost his team at least two victories in the preseason, so they cannot afford to have him on the field when it actually counts.
York missed extra points, went wide left, had some kicks fall low, and whatnot, so it's not like it was a mechanics issue.
He doesn't seem to have any confidence right now, and he seems out of place every time he takes the field.
The Browns play in arguably the most competitive division in all of football, and three points could be the difference between making the playoffs or falling short again.
They should leave no stone unturned as they look for his replacement right now.