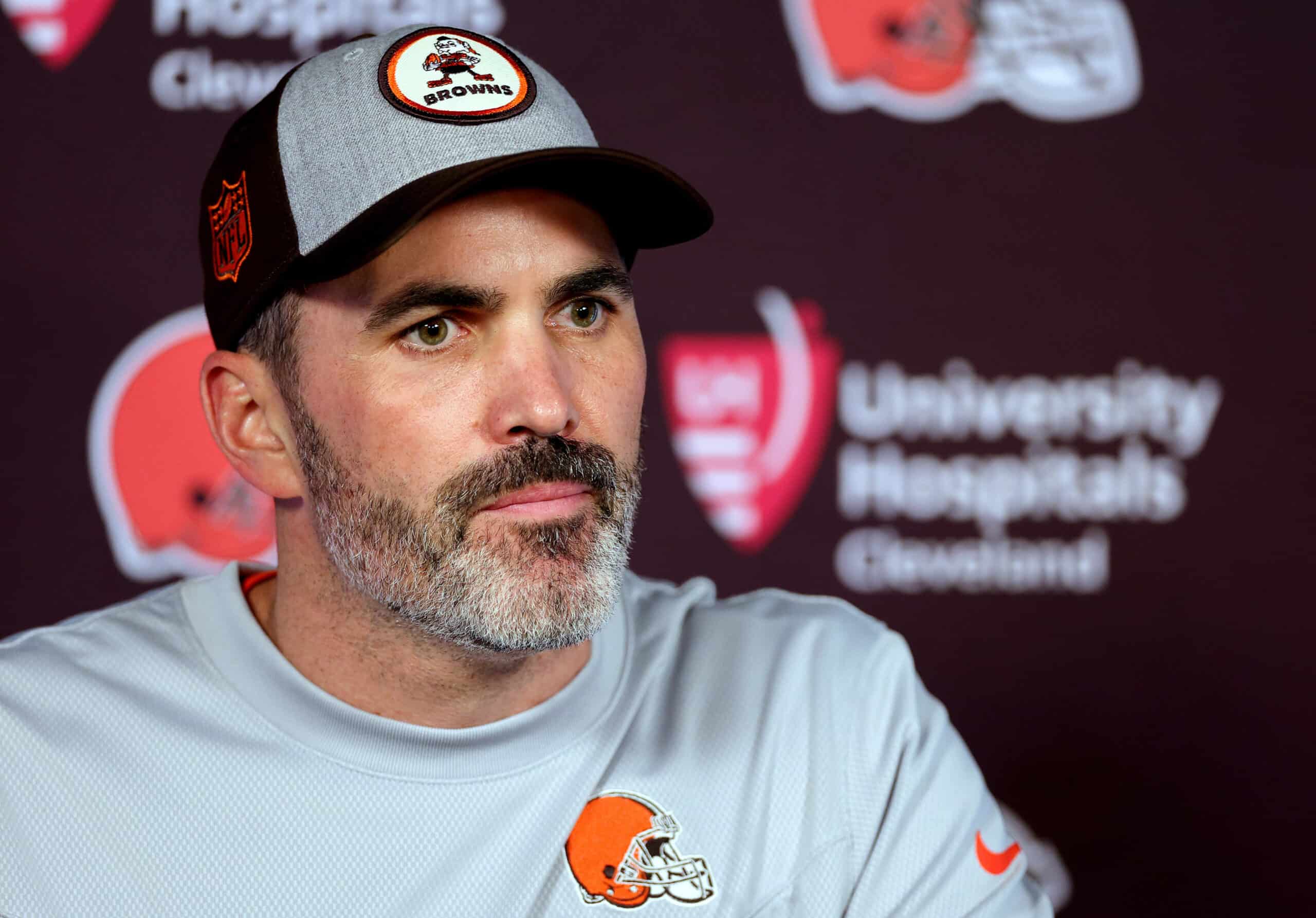 Patience is running thin with fans for Cleveland Browns kicker Cade York.
Another missed field goal in the final minute of this past Saturday's preseason game with Kansas City cost Cleveland a win.
It's just the preseason, but these misses are becoming alarming.
Saturday's missed extra point and field goal were both ugly misses.
Browns head coach Kevin Stefanski recently opened up about the missed field goal during his press conference.
"Obviously didn't hit it like we want to… we want to be able to finish there, as a team. So, it was disappointing."
Cade York's fall from grace since Week 1 of last season has been bewildering.
He nailed a 58-yard strike to knock off Baker Mayfield and the Carolina Panthers.
Since then, it's been a roller coaster for York, struggling to find consistency.
A year ago we were so excited!!! Cade York kicked a 58 yd game winner to start the season.

York went on to go 75% on the season…
5 for 5 from 20-29
9 for 12 from 30-39
6 for 8 from 40-49
4 for 7 from 50+

Now we're wondering and arguing whether he should even be on the team. 😫 pic.twitter.com/irmc2sfATR

— 🇺🇸BROWN SPIDER ADVENTURES!!!🇱🇷 #D4L (17-0) (@BrownSpiderCLE) August 28, 2023
His inability to find consistent accuracy is a growing problem.
It's already cost the Browns two preseason games, something that certainly will not fly when the games start to matter.
This could very well be the beginning of the end for Cade York in Cleveland.
In Sunday's presser, Stefanski was asked about if it seemed fair to the rest of the roster to not have a competitor with York for the starting spot.
Stefanski kept his response short.
"I think all roster decisions and those types of things are things that we talk about internally… really at every position. So, that's where I leave it".
That's not exactly a glowing defense of York and his status as the starting kicker.
With more news potentially coming today regarding the kicking situation in Cleveland, York could very well be out the door.