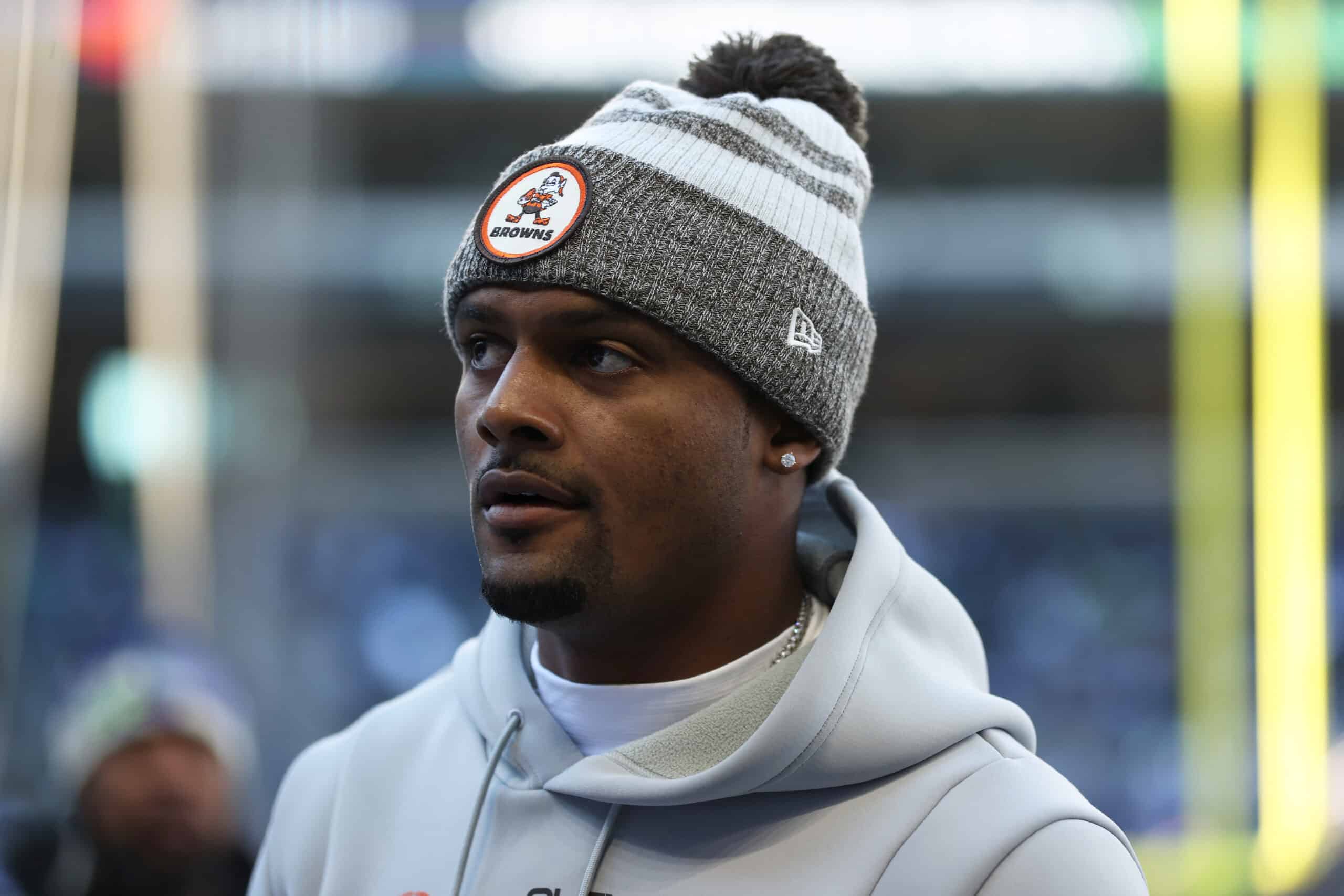 Starting quarterback Deshaun Watson is expected to return to the starting lineup this Sunday for the Cleveland Browns.
This will mark Watson's first start since Week 7 against the Indianapolis Colts, when he returned after missing two consecutive games against the Baltimore Ravens and San Francisco 49ers respectively.
However, one Cleveland Browns analyst is more concerned about whether or not Watson can FINISH the game rather than start it (via ESPN Cleveland.)
.@JRCherry3 isn't worried about Deshaun Watson starting on Sunday, he wants to see him finish the game no matter what. pic.twitter.com/Rgq44JKo2v

— ESPN Cleveland (@ESPNCleveland) November 3, 2023
On The Next Level With Emmett, Je'Rod and Jordan, former Super Bowl champion and current analyst Je'Rod Cherry said that he's more concerned about the finish than the start.
"We want you to finish," Cherry stated emphatically, and later went on to say that no matter what it takes or how bad it looks, Watson needs to finish the football game.
His comments are not unwarranted, as Watson has not started and finished a game since Week 3 against the Tennessee Titans.
Watson then had three weeks to recuperate before his next start against Indianapolis in Week 7.
While Watson started the game, he managed to complete just one of five pass attempts and logged an interception before he appeared to reinjure his shoulder and exit the game in the first quarter.
Watson would not return and went on to miss Cleveland's Week 8 matchup against the Seattle Seahawks, which means that he has missed as many games as he's played, not counting Week 7 against the Colts.
If Watson is able to get through an entire game beneath center, it would certainly be a step in the right direction, both for Watson and the Browns.