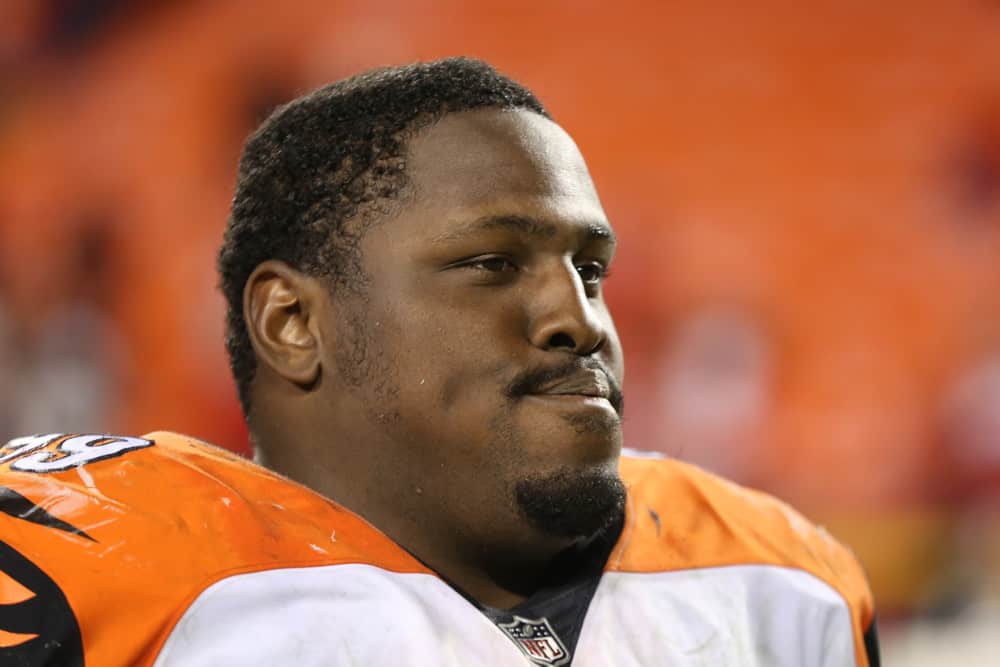 Cleveland Browns defensive tackle Andrew Billings is happy to be back in football.
In 2020, he made the difficult decision to opt out for COVID-19 reasons.
The #Browns placed DT Andrew Billings, who signed a 1-year, $3.5M fully guaranteed contract in free agency, on the reserve/Opt-Out list. Another DT steps away.

— Ian Rapoport (@RapSheet) August 4, 2020
Citing his asthma as a principal concern if he were to be infected with the virus, Billings has no regrets about the decision he made especially after seeing what teammate Myles Garrett went through when he contracted it.
Billings On Garrett
When Billings heard that Garrett who is in peak physical shape but also has asthma was taking breathing treatments after returning to play, he said.
"Thank God that didn't happen to me. I played with asthma all of my life, so seeing him go through that, I could relate…Myles Garrett is an A-plus player, so if that were to happen to me, at my position and at my size [6-foot-1, 328 pounds], I don't know if I could've handled that. I know he had it kind of bad, but you never know. I could've had it worse, or I could've had it easier. I could've had it for a day or I could've had it for three months. I just wasn't willing to take that bet."
Billings Happy To Be Back
Billings was a fourth-round draft pick of the Cincinnati Bengals in the 2016 NFL Draft.
He suffered a season-ending torn meniscus in the preseason of his rookie year so he did not take the field until 2017.
In 47 career games, he has 49 solo tackles, 12 quarterback hits, and 3.5 sacks.
After playing through the term of his rookie contract, he signed with the Browns in 2020.
Andrew Billings eager to "find my place" on D-line after opt-out season

📰 » https://t.co/RGXFIVUmD6 pic.twitter.com/K3QW09AH9v

— Cleveland Browns (@Browns) April 7, 2021
Can Billings Make The Roster?
Also…..really excited to see what Andrew Billings is gonna bring this season for this team. pic.twitter.com/4nEE5H2PXM

— John (@JohnHillbery) March 16, 2021
The 26-year-old rejoins a much different Cleveland Browns defense than in 2020.
Offseason emphasis has been placed on upgrading the defense through free agency and the draft.
For the Browns, this newfound defensive depth is a good problem to have as the NFL moves to a 17 game regular season.
Along with Billings, there are a lot of talented, capable players who will competing to make the final roster in September.