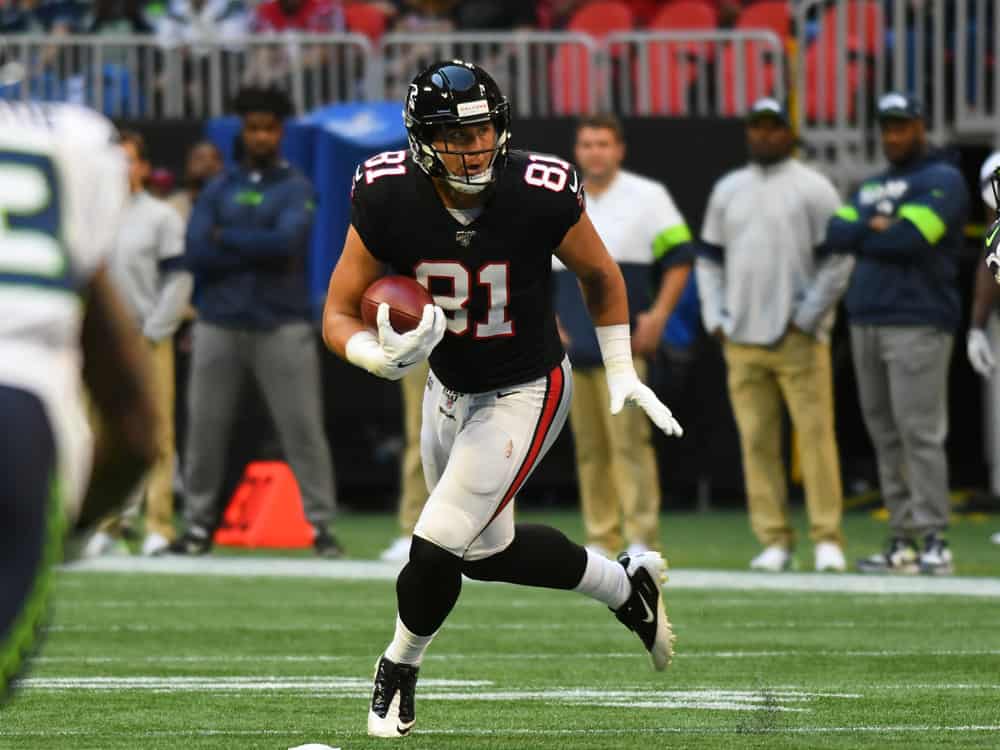 The Cleveland Browns made a big splash to open free agency when they signed tight end Austin Hooper.
The Browns made Hooper the highest-paid tight end in the league by signing him to a 4-year $42 million dollar deal.
But, was Cleveland always the destination for Hooper?
According to Hooper himself, his decision came down to the Browns and Washington Redskins.
"It really came down to Cleveland and Washington," Hooper said in an interview with SiriusXM NFL Radio "At the end, I chose to be a Brown."
#Browns TE Austin Hooper discussed why he signed in Cleveland, Baker Mayfield, and what team in the NFC East showed interest in him…

"I made the decision that felt right and that was Cleveland."

🔽LISTEN HERE🔽 pic.twitter.com/7QsamLOw0O

— SiriusXM NFL Radio (@SiriusXMNFL) March 27, 2020

"Redskins were definitely a team that had shown interest I would say," Hooper said. "Definitely a solid organization with another talented young quarterback so that was going to be my next landing spot."
It's not known whether the Redskins offered Hooper a similar contract, or what the terms were of the deal.
Hooper explained in the interview that he thinks highly of the Redskins, but viewed the situation in Cleveland as better for him.
According to Hooper, much of this had to do with playing with Browns quarterback Baker Mayfield.
"It's too exciting of an opportunity to pass up," Hooper said of playing with the Browns. On Mayfield specifically, Hooper cited "how hungry he is to win that's something that really jumped out to me."
In a recent conference call, Hooper recalled the game in 2018 when the Browns beat the Falcons 28-16.
"No question, being in a position that is dependent upon getting balls from the quarterback, it was definitely a part of the process for me,'' Hooper said, per Mary Kay Cabot of cleveland.com "Playing against Baker Mayfield live, seeing his arm and seeing his competitive spirit and the way he rallies the guys around him, that is what sold me on him before I was obviously a free agent.

"This was two seasons ago now when we came up to Cleveland. I knew what he was about for a couple of years now so when the opportunity presented itself on the first day of legal tampering, I couldn't turn it down."
Hooper, 25, will likely play a big role in the Browns offense in which Kevin Stefanski features a two-tight end heavy system.
He is coming a Pro Bowl year in which he had 75 receptions, 787 yards, and 6 touchdowns in only 13 games.
After a disappointing 2019 season, the Browns are hoping their investment in Hooper will pay big dividends in 2020.