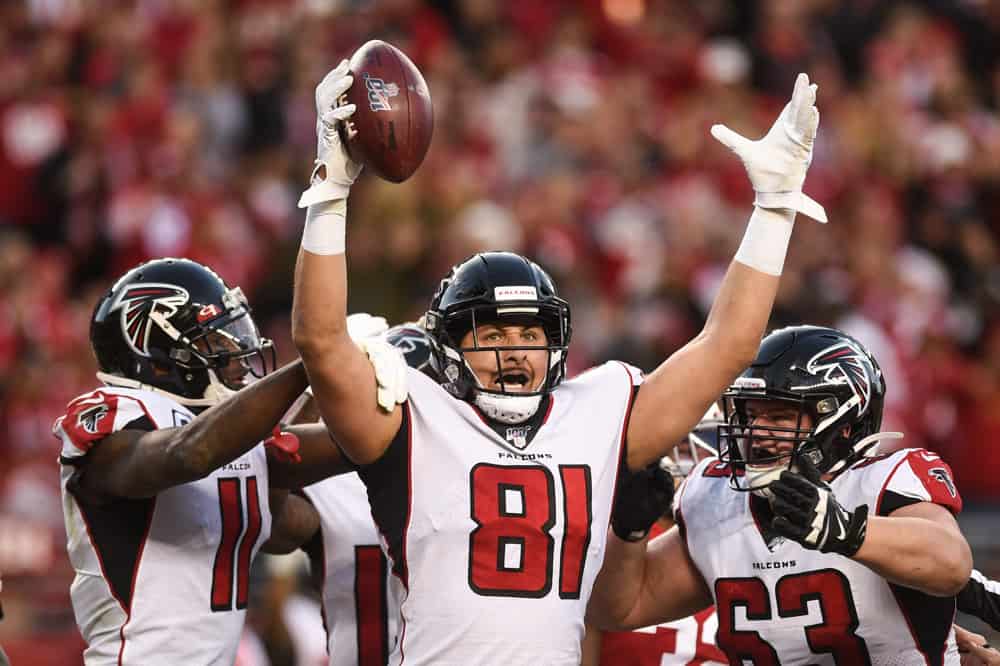 According to NFL Network's Ian Rapoport, the Cleveland Browns have agreed to terms with free agent tight end Austin Hooper.
#Falcons free agent TE Austin Hooper, the top player at his position, is headed to the #Browns, per @TomPelissero, @MikeSilver and me. They've agreed to terms, he's the new highest-paid TE.

— Ian Rapoport (@RapSheet) March 16, 2020
The Browns will sign Hooper to a 4-year deal in which he will get $23 million guaranteed, making him the highest-paid tight end in the NFL.
Austin Hooper has agreed to terms on a 4-year deal with the Cleveland Browns that will re-set the TE market in guaranteed money and APY. Hooper will make $23 million, all guaranteed, over the first 2 seasons, and $10.5M per year over 4. https://t.co/nUMAjnGuZx

— Ian Rapoport (@RapSheet) March 16, 2020

It was reported that Hooper also had interest from the Packers and Redskins.
Hooper, 25, will likely play a big role in the Browns offense that is a two-tight end heavy system.
Hooper was a 3rd-round pick of the Falcons in 2016.
In 2019, he had 75 receptions, 787 receiving yards, and 6 touchdowns.
He also adds another skill player for Browns quarterback Baker Mayfield that should make up one of the NFL's most potent collections of offensive talent.
Much of the off-season focus has been on Browns tight end David Njoku, with some even assuming that he would be moved.
However, Njoku is only scheduled to make slightly over $3 million in 2020 and the team still has yet to make a decision on his fifth-year option.
The signing of Hooper should not impact that decision.
Reminder that #Browns coach Kevin Stefanski employed two-plus tight ends more than any team in the NFL last season with the #Vikings.

Austin Hooper + David Njoku can coexist in Cleveland.https://t.co/CPDHqP434B https://t.co/R3N5L00G8Z

— Marc Sessler (@MarcSessler) March 16, 2020