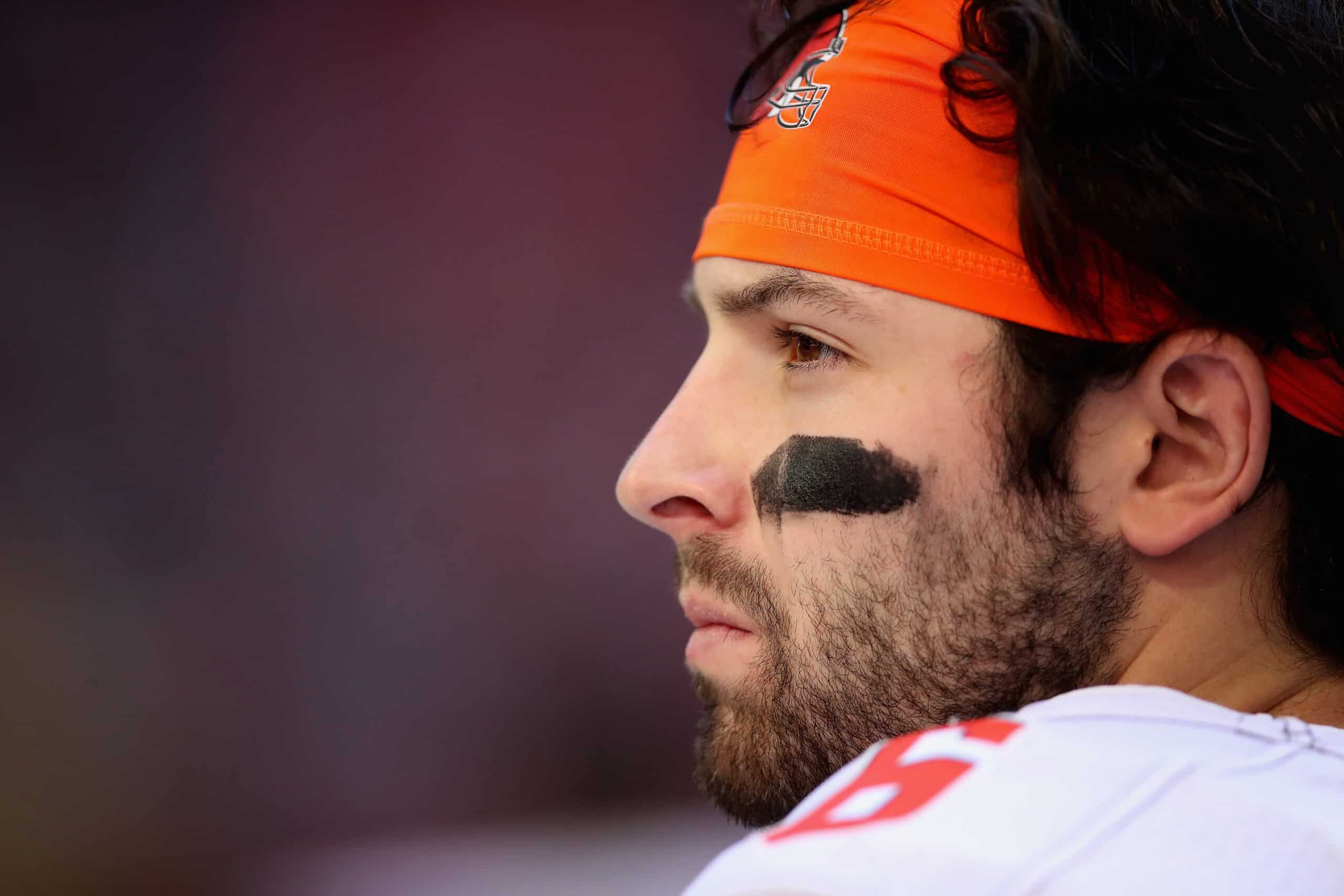 Cleveland Browns quarterback Baker Mayfield addressed his teammates immediately after the team's season-opening loss to the Kansas City Chiefs.
On Wednesday, Mayfield told media members about the message he delivered.
"I think there's a fine line of…beating yourself up it, and then realizing (there are) 16 more (games), and I think we should beat ourselves up about it because we feel like we should have won that game, but there (are) 16 more," Mayfield said. "So it's the mentality of, 'Hey we got to go up the next week and go do our job,' but this one should sting."
Mayfield explained why he felt the need to address his teammates in the immediate aftermath of Sunday's 39-29 loss, in which they had a 12-point lead.
"Be critical of yourself, (you) absolutely should be, and I'll be damned if we're not because we expect to go in there and win…but (there are) also more opportunities, so you have to roll with the punches. You face adversity. How do you handle it?"
Mayfield said the Browns should learn from the loss.
"That was my message to them is, 'Guys, you know what? We're going to be really good if we just do our job, and continue to be efficient and move the chains and help out our defense by staying on the field,'" Mayfield said.
On Sunday, the Browns failed to score on their final three drives of the game, each of which lasted less than two minutes.
On Cleveland's final drive of the game, Chiefs cornerback Mike Hughes intercepted Mayfield with 1:16 left in the fourth quarter and the Browns trailing by four points.
The Chiefs then ran out the clock to end the game.
"You got to make the little plays in the fourth quarter just to keep your offense on the field, and yeah, I mean, I'm going to be critical of my game regardless," Mayfield said.
On Wednesday, running back Nick Chubb told media members wide receiver Jarvis Landry also addressed the team after the loss to the Chiefs.
"He's a great leader," Chubb said of Mayfield. "(Baker) and Jarvis both said something after the game, just kind of dwell on it for a little while. Let it soak in again, and after that, we got to move on and keep moving forward. It's a long season."
Mayfield finished Sunday 21-of-28 passing for 321 yards, throwing one interception.
Cleveland scored touchdowns on its first three drives of Sunday's game, but scored only one more touchdown in the second half.
The Browns last won a season-opening game in 2004.
On Sunday, the Browns will have a chance to redeem themselves when they host the Houston Texans (1-0) at 1 p.m. ET Sunday at FirstEnergy Stadium.
Mayfield said he is looking forward to playing in front of Browns fans again.
"Considering the past two years of all the excitement that's been building and hype around here, to be able to get in front of a full crowd in our home stadium, (I'm) looking forward to it, and hopefully the place is rocking," Mayfield said.