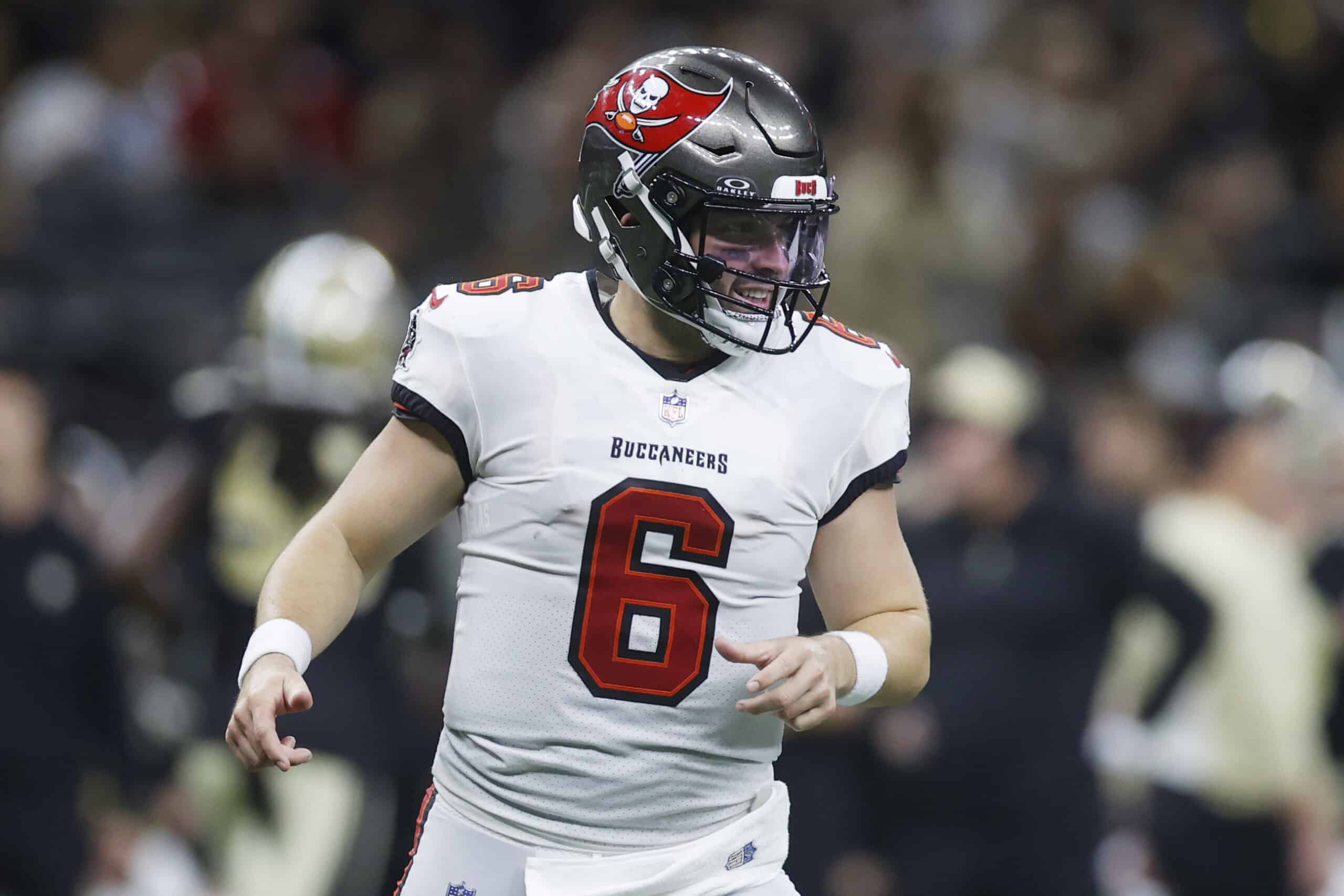 Odell Beckham Jr.'s tenure with the Cleveland Browns was full of controversy.
From injuries to all the way to his father sharing a clip of Baker Mayfield seemingly refusing to throw him the football, his days in Cleveland were far from a success.
His relationship with his quarterback — both on and off the field — didn't seem to be the best, and that obviously took a big toll on his numbers and reputation.
But now that the years have gone by, it seems like there are no hard feelings between him and Baker Mayfield, at least according to the former Oklahoma Sooner.
When asked about their relationship, Mayfield told Pat McAfee that it's all water under the bridge and that a big part of maturing is not holding grudges, adding that they even chit chat from time to time (Via Awful Announcing).
Pat McAfee to Baker Mayfield: "Are you and Odell friends?"

Baker opens up on him and OBJ squashing their beef. pic.twitter.com/COGj8b7Nce

— Awful Announcing (@awfulannouncing) October 6, 2023
Of course, having one of your teammate's fathers talking trash about you on social media won't do a lot to help your relationship.
Whether Mayfield purposely froze Beckham out or not is not for us to decide, but it was definitely a disappointing ending to a promising partnership.
At least both were able to spread their wings and thrive somewhere else.
Beckham went on to win a Super Bowl, and even though he's struggled to stay healthy, he's still a prime name in the game.
As for Baker, he seems to be getting his career back on track with the Tampa Bay Buccaneers.