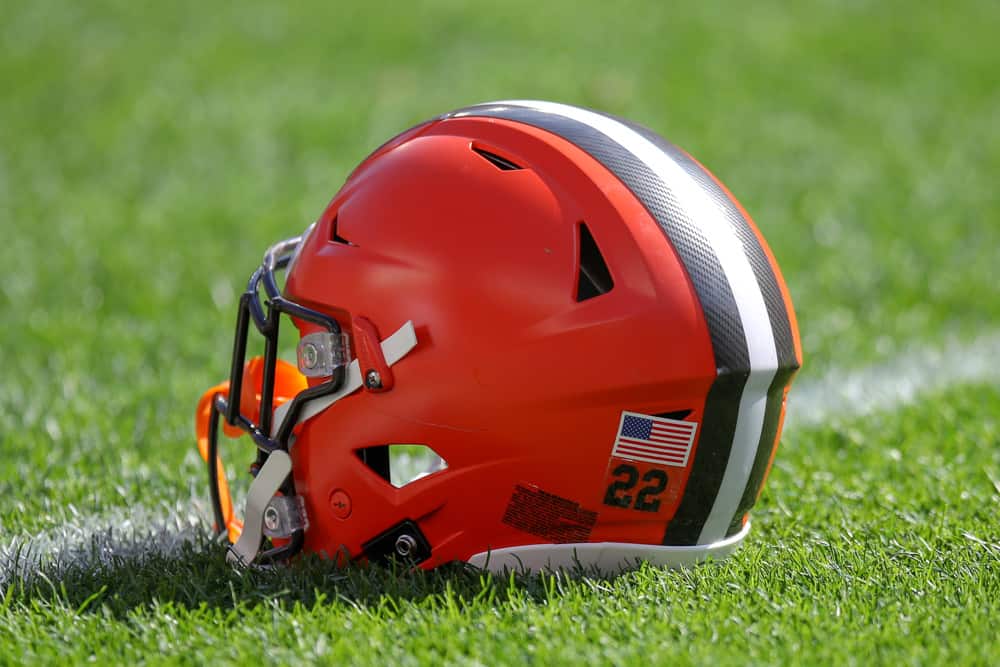 The Cleveland Browns will be looking for a much better result in 2020 than they had in 2019.
Obviously, this will be highly dependent on the development and success of Baker Mayfield.
But, there is one other player that could be key to a successful 2020 campaign for the Browns.
Jarvis Landry, who is entering his third season with the Cleveland Browns, will be critical to the success of the team in 2020.
On March 15, 2018, the Browns acquired Landry from the Miami Dolphins for two draft picks.
Just one month later, the Browns signed him to a five-year, $75.5 million contract extension.
Jarvis Landry shined last season showing his talent level and invaluable leadership on and off the field.

It's mind-boggling that the #Browns acquired him for just 4th and 7th rounds picks.

How many yards do you think Jarvis will have next season? ⬇️🤔pic.twitter.com/7hMPQQymFY

— The Hottest Take Sports Podcast (@Hottest_TakePod) May 10, 2020
Landry's First Two Seasons in Cleveland
The six-year NFL wide receiver has made the Pro Bowl each of the last five years.
In 2019, the No. 84 ranked overall player in the NFL's Top 100 ranked in the top 10 in receiving yards in the league.
Landry's success last season led to success for the Browns.
JARVIS LANDRY … WOW 😮

(via @thecheckdown) pic.twitter.com/OU3aTJzx2V

— SportsCenter (@SportsCenter) December 29, 2019
When he had at least 90 yards or eight receptions in 2019, the team went 3-0.
If Landry did not accomplish those numbers, the Browns were 3-10.
When the Louisiana native scored a touchdown in 2019, the Browns went 3-2.
Cleveland dominated his former team on November 24, 2019, when Landry scored two receiving touchdowns.
In 2018, he scored two touchdowns, one receiving and the other rushing, against the Carolina Panthers in the 26-20 Week 14 Browns victory.
These two wins are the only games in which Landry has scored two touchdowns as a Brown.
On 11 fewer targets, he improved in almost every receiving statistic from 2018 to 2019.
Even with all the communication problems for the Browns, Landry improved by 198 receiving yards, 162 yards after the catch, two broken tackles, and six fewer drops.
He hopes to continue to build on his receiving numbers in 2020.
Landry's Expectations for the Upcoming Season
Landry had such an impressive season last year, especially with him being hampered by a hip injury during 2019.
In February, Landry underwent hip surgery, and he plans to be ready for the 2020 season.
As the offensive coordinator for the Vikings in 2019, Stefanski led a top-10 scoring offense to the divisional round of the playoffs.
With Adam Thielen's injuries forcing him to miss six contests, Stefanski was able to shift the offensive focus to Dalvin Cook and Stefon Diggs.
In the upcoming 2020 season, we do not know what twists and turns the Browns and their coaching staff will have to handle.
The offensive scheme in Minnesota was different, as no receiver had triple-digit targets.
Meanwhile, Landry had 138 targets, and Beckham had 133.
Stefanski has the tall order of developing the offense while continuing to highlight Landry, Chubb, and Beckham.
Landry currently is ranked 16th in receptions, 24th in receiving yards, and 16th in return yards among active players.
If he can improve upon his career-high 1,174 yards in 2019, then Landry could be in for a career year with Stefanski running a revamped offense.