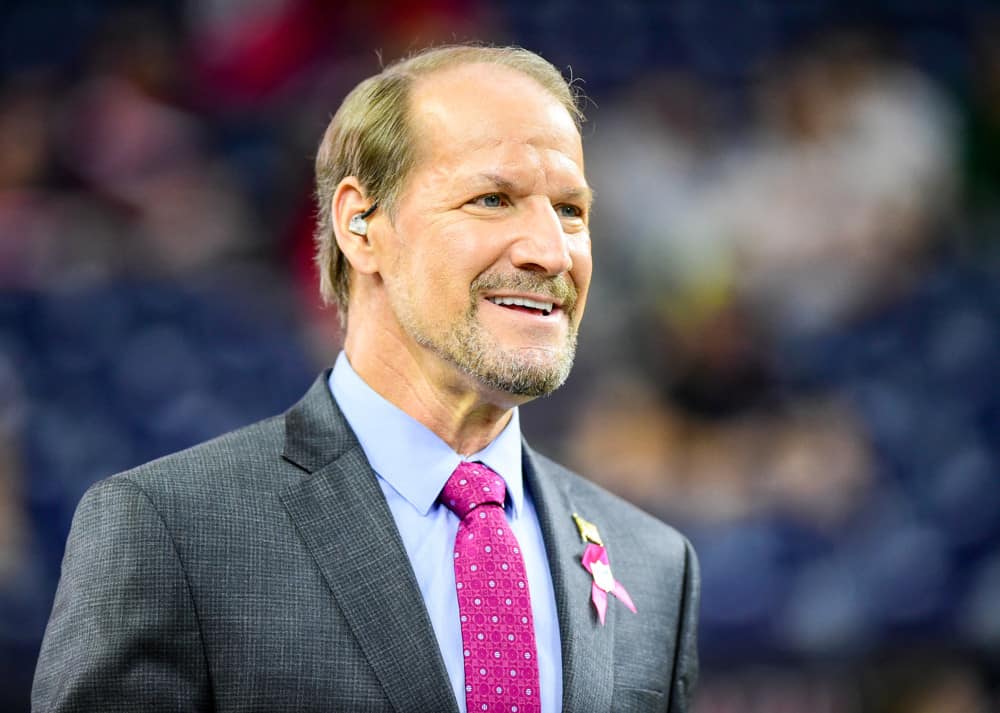 It seems that every Cleveland Browns coaching search has had one thing in common.
Could Cleveland bring Bill Cowher aboard as head coach?
The rumors never seemed to gain enough traction to make fans think the Super Bowl-winning coach would come to Berea.
He's a Pittsburgh native and coached the Steelers for 14 years, why would he come to a downtrodden culture in Cleveland?
Well, Cowher did play for the Browns in the early 1980's and was part of the team's coaching staff from 1985 to 1988.
Felix Wright with Bill Cowher #Browns @FelixWright22 pic.twitter.com/ExNXHSnUCD

— Dryden (@drydenmba) August 23, 2019
Previous ties to the team were present, would that be enough for him to come back though?
Apparently in 2008, the Browns thought it might be.
In a recent report from Steve Doerschuk of the Canton Repository, then-Browns owner Randy Lerner approached Cowher following a 4-12 season in '08.
The team had just fired Romeo Crennel as head coach, and Cowher was just a few years into his retirement from the NFL and into his broadcasting career with CBS.
Ultimately, Lerner's persuasion was not enough to bring Cowher back to Cleveland.
In the report, it mentions that Cowher states he never got into legitimate contract talks with other teams following his retirement, so it's doubtful that the Browns were really "close" to landing him.
Of course, the team went on to hire Eric Mangini who coached just two seasons in Cleveland.
Still, the idea that Cowher would want to coach in Cleveland was not that crazy a few years ago.
After being selected for the 2020 NFL Hall of Fame class this year, it's safe to say Cowher is content with his CBS gig.
Here's the video: Former #Steelers HC Bill Cowher gets word that he has been selected to the Pro Football HOF Centennial Class of 2020.

(via @NFL)pic.twitter.com/8Z8AI3SARK

— NFL Update (@MySportsUpdate) January 12, 2020
Per the report, Cowher has high praise for the Browns and the city of Cleveland.
"There was a lot of success in Cleveland in the late '80s, and Marty had a lot to do with that," Cowher said. "Sam Rutigliano was there before Marty, and he was very, very good. I have nothing but fond memories of the city of Cleveland. But I was in Pittsburgh quite a while. There's something special about that, and that's really important to me."
Cowher witnessed some of the most traumatic Browns memories firsthand.
The Drive, The Fumble, all of that.
After coaching the team's divisional rival for years, if anyone understands the Browns current hunger for success, it's Bill.
From the Browns archive: Clay Matthews Jr. and Bill Cowher jumping rope together pic.twitter.com/ZNyt5fVYPO

— Nick Shook (@TheNickShook) September 20, 2019
Two of his children were born in northeast Ohio and he lived here for almost an entire decade.
His attachment to Cleveland isn't in question.
Personally, I don't think it ever has been.
But, any interest he has in returning to the coaching scene is surpassed by his devotion to his wife and kids.
His broadcasting career has allowed him to still be around the league while maintaining a normal home life with his family.
At age 62, it's likely that he keeps it that way until he's ready to move on from CBS and broadcasting.
Still, you can't help but wonder what could have been if Cowher ever came to Cleveland.
Kevin Stefanski will be the Browns seventh head coach since Mangini's tenure.
It's not a guarantee that Cowher would have brought stability to this organization, but it's improbable he would have made it worse.