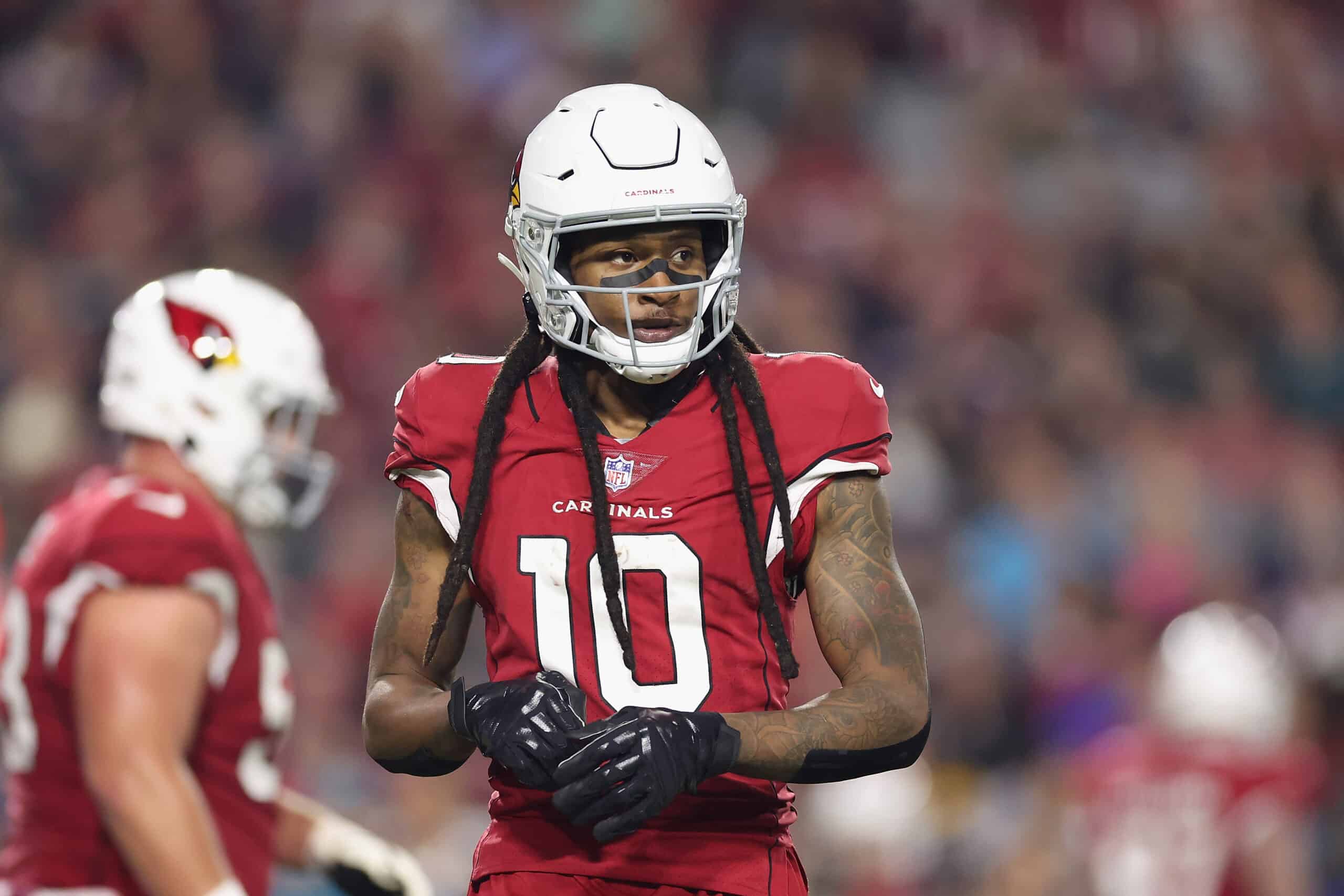 The Cleveland Browns have made plenty of big moves throughout the course of the offseason, and they have a much better roster on both ends of the field when compared to last season.
Even so, the fans — and even Deshaun Watson — still wanted the team to pursue DeAndre Hopkins.
And as much sense as that move would make, Browns analyst Tony Rizzo doesn't see it happening at this point.
As DeAndre Hopkins visits teams, @TheRealTRizzo wonders if it's worth rocking the boat with what the #Browns currently have in the WR room. pic.twitter.com/4CxNpotTt1

— ESPN Cleveland (@ESPNCleveland) June 13, 2023
Rizzo pointed out that the Browns are unlikely to give him as much money as he reportedly wants, citing that the only way they could get him is if he finishes his free agency tour with no takers and is willing to take a pay cut.
Moreover, Rizzo said that the word around the league is that Hopkins is a bit of a "free spirit" and that he'd love to be an alpha dog in any wide receivers room, which may not sit well with this current set of Browns players.
The Browns significantly improved their WR corps from last season with the additions of Elijah Moore and Cedric Tillman, and the early reports from training camp have been encouraging.
Of course, Hopkins has a long history and close relationship with Watson from their days with the Houston Texans, and he should still be able to contribute at a high level, even at this point in his career.
But maybe, the Browns are being wise by playing the waiting game and not bidding against themselves for a player that might as well be available at a fairer price later.