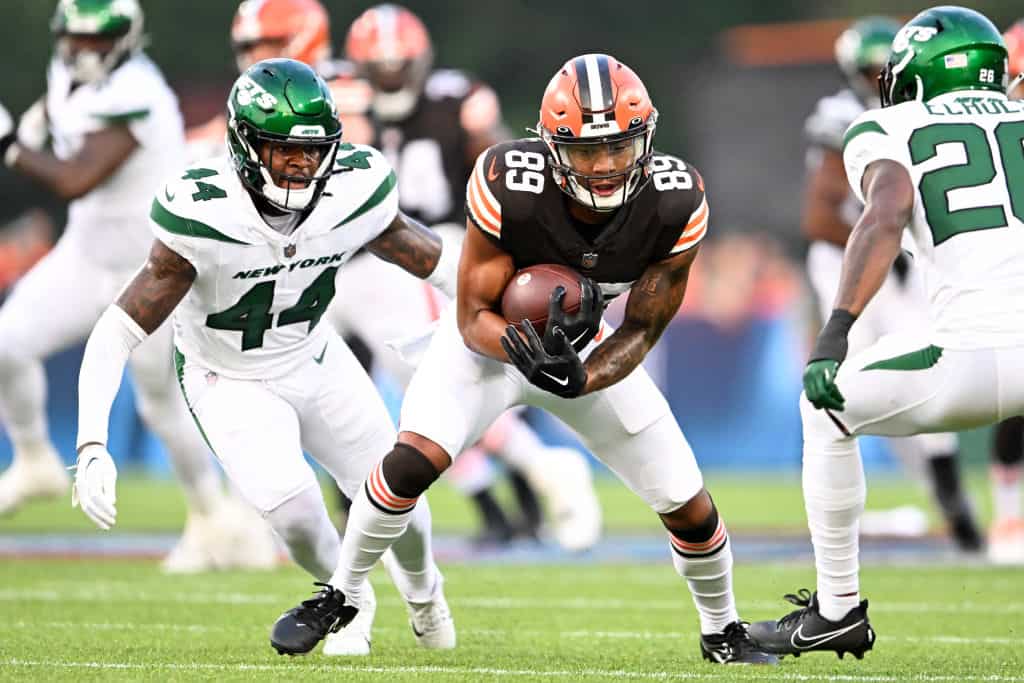 The Cleveland Browns didn't make a lot of moves ahead of the trade deadline, but they did make a bit of an opening.
By sending WR Donovan Peoples-Jones to his hometown Detroit Lions, it opened up the door for rookie Cedric Tillman to have an expanded role once and for all.
Granted, Peoples-Jones failed to make an impact on the offense, but still, there are more snaps and touches available for the rookie.
More than that, he's actually made a great impression within the coaching staff, with pass game coordinator/WR coach Chad O'Shea, who recently revealed that he's been quite impressed with his work ethic and determination to get better, praising him for all the effort he's put into learning the offense and soak in as much information as he can from the veteran players (via The Chronicle-Telegram's Scott Petrak on Twitter).
#Browns pass game coordinator/WR coach Chad O'Shea on rookie Cedric Tillman: He's worked extremely hard. What's been most impressive is how he's worked off the field to learn the offense and learn from the veteran players. That takes a lot of work.

— Scott Petrak ct (@ScottPetrak) November 3, 2023
Tillman was the first player the Browns took in the 2023 NFL Draft earlier this year, so they should obviously have big plans for him going forward.
A third-round pick and a physical specimen, he can be a perennial mismatch and make the most of his athleticism to get an edge on most 50/50 balls.
But the Browns' passing game will have to take a significant turn for him to post good numbers, and that's likely only going to happen when quarterback Deshaun Watson is able to recover fully from his shoulder injury.
In the meantime, Tillman will have to continue putting in the work and staying ready for when his number is called, as there are high expectations for him right now.