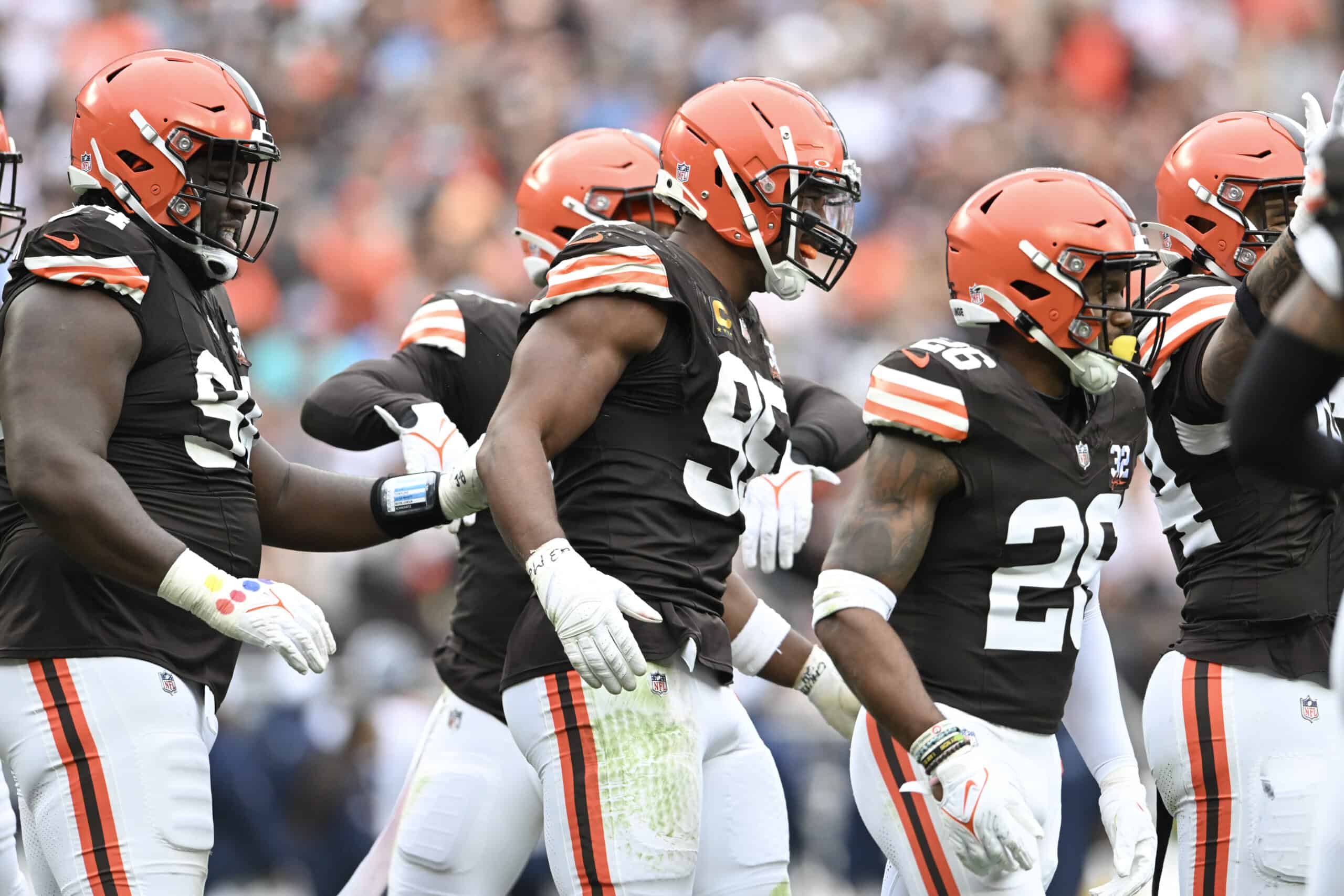 The Cleveland Browns had a big need for a turnaround on the defensive side of the field.
GM Andrew Berry hired one of the best men for the job when he pursued Jim Schwartz, and while everybody expected him to help turn the culture and the defense around right away, no one expected this kind of impact.
According to PFF, the Browns' defense ranks first in the league in terms of first downs allowed (88), and it's not even close.
The second closest team is the Dallas Cowboys with 122, followed by the New Orleans Saints at 135.
Also, the league average sits at 148 first downs allowed through the first eight games of the season.
First downs allowed in the NFL this season:

🥇 Cleveland Browns – 88
🥈 Dallas Cowboys – 122
🥉 New Orleans Saints – 135

The league average is 148 🤯 pic.twitter.com/yhg3qVZ62Y

— PFF CLE Browns (@PFF_Browns) November 3, 2023
Granted that the Browns already had their BYE Week, so they have one fewer game than some of the teams, but that's still fairly impressive.
We're talking about a team that's been able to get a 4-3 record despite its starting quarterback missing four games.
And while P.J. Walker is obviously not the most suited guy for the job, the defense gives the fans and the coaching staff more than enough confidence to keep on rolling with him for as long as it takes until Deshaun Watson is back to full strength and ready to make a significant impact.
The downside of this is that Jim Schwartz's job in charge of the defense has been so remarkable that it wouldn't be shocking to see multiple teams attempt to pry him away to become their new head coach in the 2024 offseason.