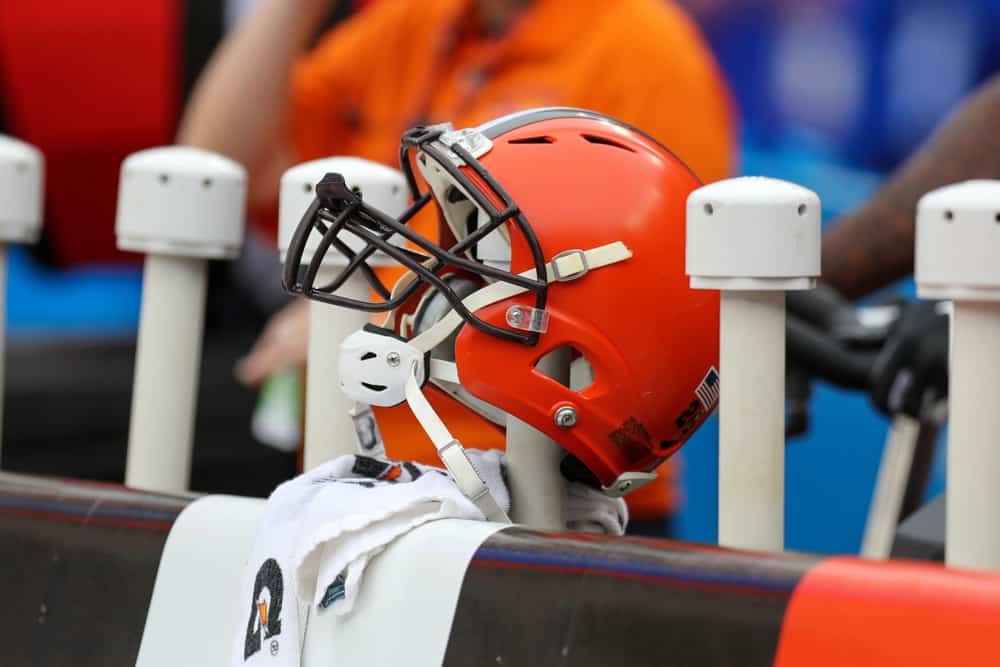 The Cleveland Browns announced Wednesday guard Drew Forbes and offensive tackle Drake Dorbeck have opted out of playing in the 2020 season because of concerns related to the coronavirus pandemic.
The two offensive linemen are the first Browns players to do so.
"Any player may opt out of participating in the 2020 NFL season for any reason," a statement on the Browns website reads. "The player must provide the club with written notice of his election to opt out. Once given, the notice will be irrevocable for the remainder of the 2020 season."
Forbes, 23, was expected to compete for the starting right guard position with Wyatt Teller and rookie Nick Harris.
A year ago, Forbes was a sixth-round pick for the Browns out of Southeast Missouri State.
Pro Football Reference shows Forbes played nine total snaps in 2019, all on special teams, during his rookie season after sitting out the first half of the year with an injury.
Dorbeck, 23, is an undrafted rookie out of Southern Mississippi.
Like many undrafted rookies, Dorbeck was probably a longshot to make the roster, especially considering the Browns' offensive tackle depth with first-round pick Jedrick Wills, free-agent signing Jack Conklin and veteran Chris Hubbard.
The team also placed tight end Pharaoh Brown on the active/physically unable to perform list.
The team can activate Brown at any point, but he can't practice until he is activated.
It's unclear whether Forbes and Dorbeck opted out for an approved medical reason or other coronavirus concerns.
Players who choose to opt-out for approved medical reasons receive a $350,000 stipend for 2020 and not an advance against future salary.
Players who opt-out for other COVID-19 concerns receive a $150,000 for the season, which is treated as a salary advance and come out of future years' pay, unless the player is an undrafted rookie.
More Browns could opt out of the 2020 season, considering several players have decided to already, including six members of the New England Patriots.
A memo sent by the NFLPA to agents this weekend outlines several rules about player contracts and opt-out provisions.
The memo lists several conditions that qualify as long as a player has a diagnosis of one of them on his medical records before the NFL/NFLPA agreement.
It includes cancer; chronic kidney disease; COPD; weakened immune system from solid organ transplant; a serious heart condition such as heart failure, coronary artery disease or cardiomyopathies; sickle cell disease; type-2 diabetes; asthma; cerebrovascular disease; cystic fibrosis; hypertension or high blood pressure; weakened immune system from blood or bone marrow transplant, immune deficiencies, HIV, use of corticosteroids or use of other immune-weakening medicines; neurological conditions such as dementia; liver disease; and pulmonary fibrosis.
NFL rookies reported to training camp on July 21, quarterbacks and injured players on July 23 and all other players on Tuesday.
The news about Forbes and Dorbeck comes three days after the Browns placed running back Dontrell Hilliard and safety Jovante Moffat on the reserve/COVID-19* list.
It means Hilliard or Moffatt either tested positive for COVID-19 or were in close contact with an infected person.