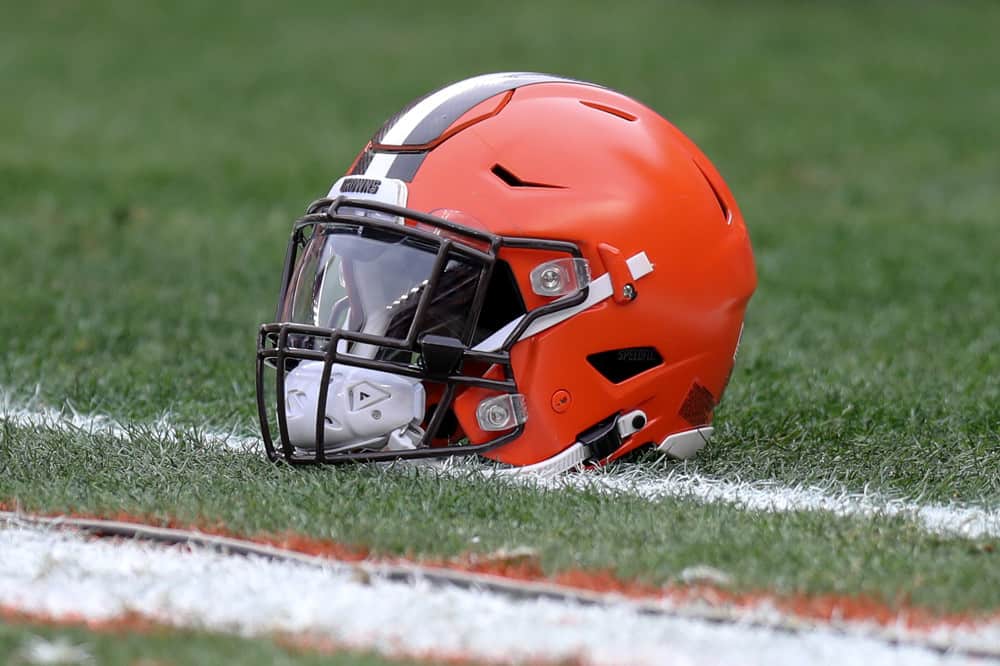 The NFL has decided to flex the Week 15 matchup between the Cleveland Browns and New York Giants to NBC's Sunday Night Football.
The Browns made the announcement Wednesday on their team website.
Kickoff is scheduled for 8:20 p.m. ET Sunday, Dec. 20 matchup against the Giants at MetLife Stadium.
Initially, the San Francisco 49ers and Dallas Cowboys were scheduled to play Dec. 20 on Sunday Night Football.
The Niners-Cowboys game moves to 1 p.m. ET Sunday, Dec. 20 on CBS.
It also prompts the New York Jets-Los Angeles Rams game to move to 4:05 p.m. ET Sunday, Dec. 20 on FOX.
NFL has flexed Week 15 Browns-Giants game to Sunday night on NBC. Niners-Cowboys moves to 1 ET on CBS. Jets-Rams kicks off that day at 4:05 ET on FOX.

— Adam Schefter (@AdamSchefter) December 9, 2020
✨ Sunday night under the lights ✨

Our Week 15 matchup with the Giants has been flexed to Sunday Night Football » https://t.co/EAb7pVvGny pic.twitter.com/5j24yHLf5e

— Cleveland Browns (@Browns) December 9, 2020
The Browns (9-3) and Giants (5-7) are in trying to secure a spot in the postseason.
It will mark back-to-back weeks the Browns play in primetime.
In Week 14, the Browns host the Ravens (7-5) on Monday Night Football at FirstEnergy Stadium in Cleveland.
Meanwhile, the Giants are looking to win their fifth consecutive game under first-year head coach Joe Judge during their Week 14 matchup against the Arizona Cardinals.
The Giants are tied with the Washington Football Team for the lead in the NFC East.
Former Browns coach Freddie Kitchens serves as the Giants' tight end coach.
The Browns' last Sunday Night Football appearance came Sept. 22, 2019, during a 20-13 home loss to the Los Angeles Rams.
It marked the first Sunday Night Football game in Cleveland since Sept. 14, 2008.
Cleveland last played a road game on Sunday Night Football in 2005, when the Browns traveled to play the Pittsburgh Steelers.
The Browns are vying for their first playoff appearance since the 2002 season.
The Giants haven't made the playoffs since the 2016 season.