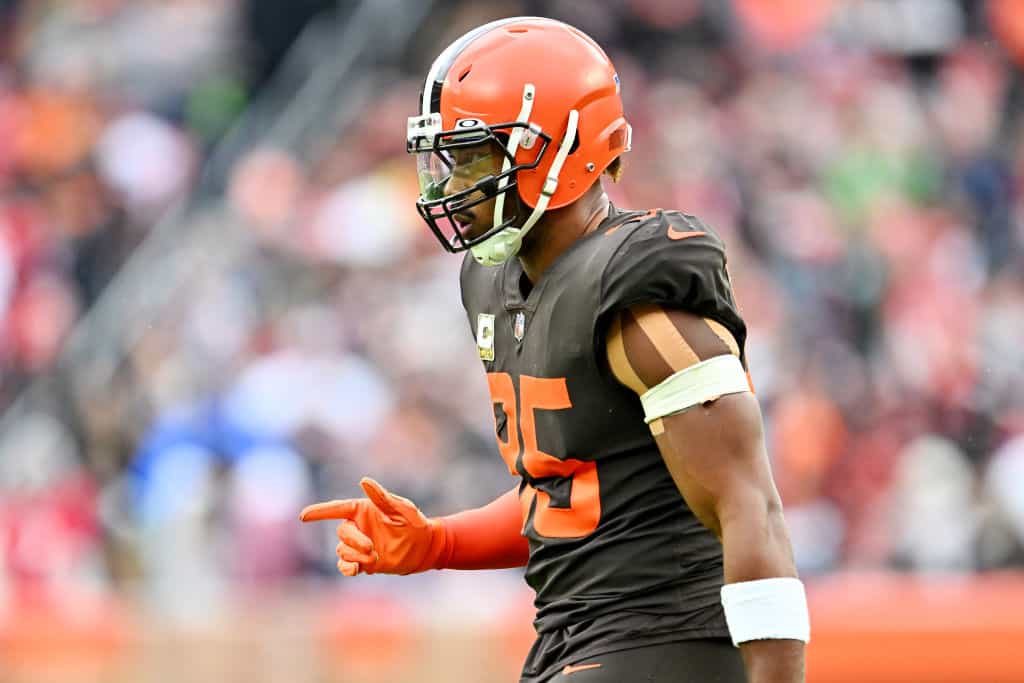 It's not a secret that Cleveland Browns star Myles Garrett is one of the most dominant defensive forces in the National Football League.
But as solid and consistent as he's been since entering the NFL, the former No. 1 pick has never won NFL Defensive Player of the Year.
That has been a constant talking point among NFL and Browns circles and a subject that always seems to come up when he's talking to the media.
As the #Browns continue their OTAs, what are your expectations for Myles Garrett this season? @TonyGrossi weighs in. pic.twitter.com/C5vW1nZFdR

— ESPN Cleveland (@ESPNCleveland) May 24, 2023
That's why Browns insider Tony Grossi believes he's a little to blame for that, citing that he could turn the narrative around by just saying that he wants to win.
Instead, Garrett often engages in that talk by praising himself and talking himself up as one of the best defenders in the game.
To be fair, Garrett has had the tough luck to play in the same era as Aaron Donald, who has won the award in three of the six seasons Garrett has been in the league.
But with Donald already entering the backend of his prime and the Browns revamping their defense, there's no reason to think Garrett can't make history by becoming the first Browns player to win the award since its inception in 1971.
The Browns added veteran pass rusher Za'Darius Smith to line him opposite Garrett, and that'll most definitely open up plenty of lanes and gaps for him to wreak havoc out of the line of scrimmage.
But then again, winning should be first and foremost, and the awards will come later.