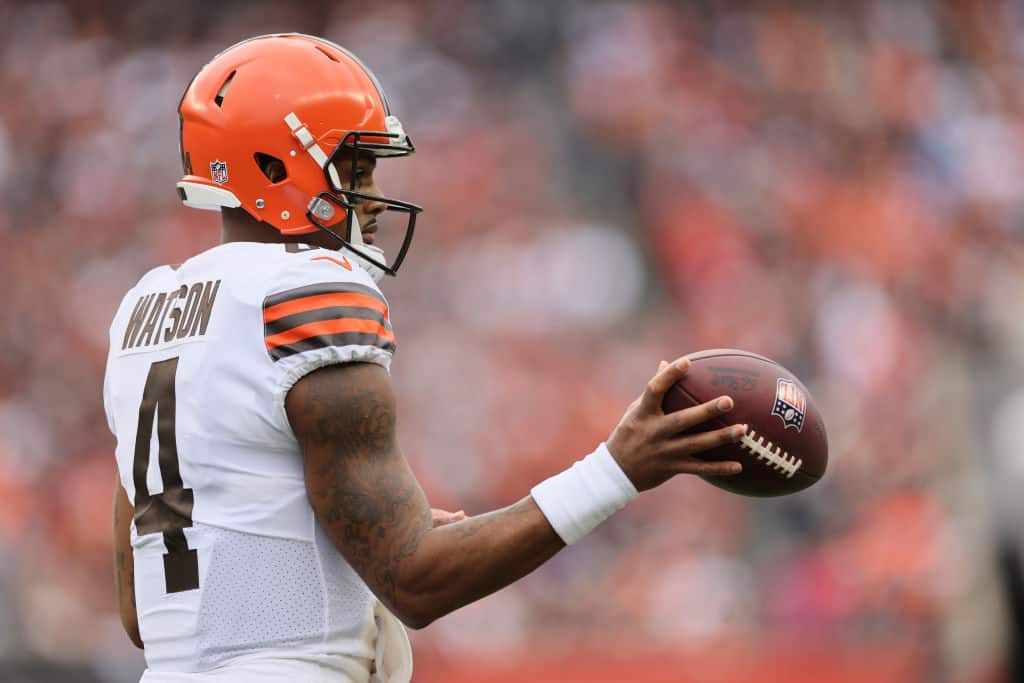 Deshaun Watson took all the first-team reps in practice on Friday, but the Cleveland Browns head coach Kevin Stefanski has done that before, only to name a second quarterback as his starter.
With mixed reviews of Watson's arm strength reported from Berea, P.J. Walker was still in the conversation.
But NFL Media's Ian Rapaport put the conversation to rest with a social media post on Friday that revealed Cleveland will be starting Watson this weekend (via Ian Rapoport on Twitter).
The #Browns have made it official, with QB Deshaun Watson having no game status. He'll start on Sunday.

— Ian Rapoport (@RapSheet) November 3, 2023
So, Watson is slated to start for the Browns against the Arizona Cardinals on Sunday.
After removing Watson from Cleveland's final injury report, Stefanski announced on Friday that the quarterback will start for them this weekend.
With his removal from the injury report, Watson no longer carried a questionable status, clearing him to play.
Stefanski announced earlier in the week that Walker will serve as the Browns' primary backup.
It will be interesting to see if Cleveland designates rookie Dorian Thompson Robinson as their emergency quarterback.
When Watson tried to come back against Indianapolis, they did not have a third quarterback available.
Meanwhile, Cardinals head coach, Jonathan Gannon, has deferred on naming a starter for his team, but that decision might come later on Friday as they fly to Ohio.
What shaped up to be a battle of second-string quarterbacks could be a more intriguing matchup.
But the franchise quarterbacks coming off injuries might not be much more exciting to watch.
Watson could be limited in how many passes he throws, and Arizona's Kyler Murray, coming off an ACL, might limit his runs.