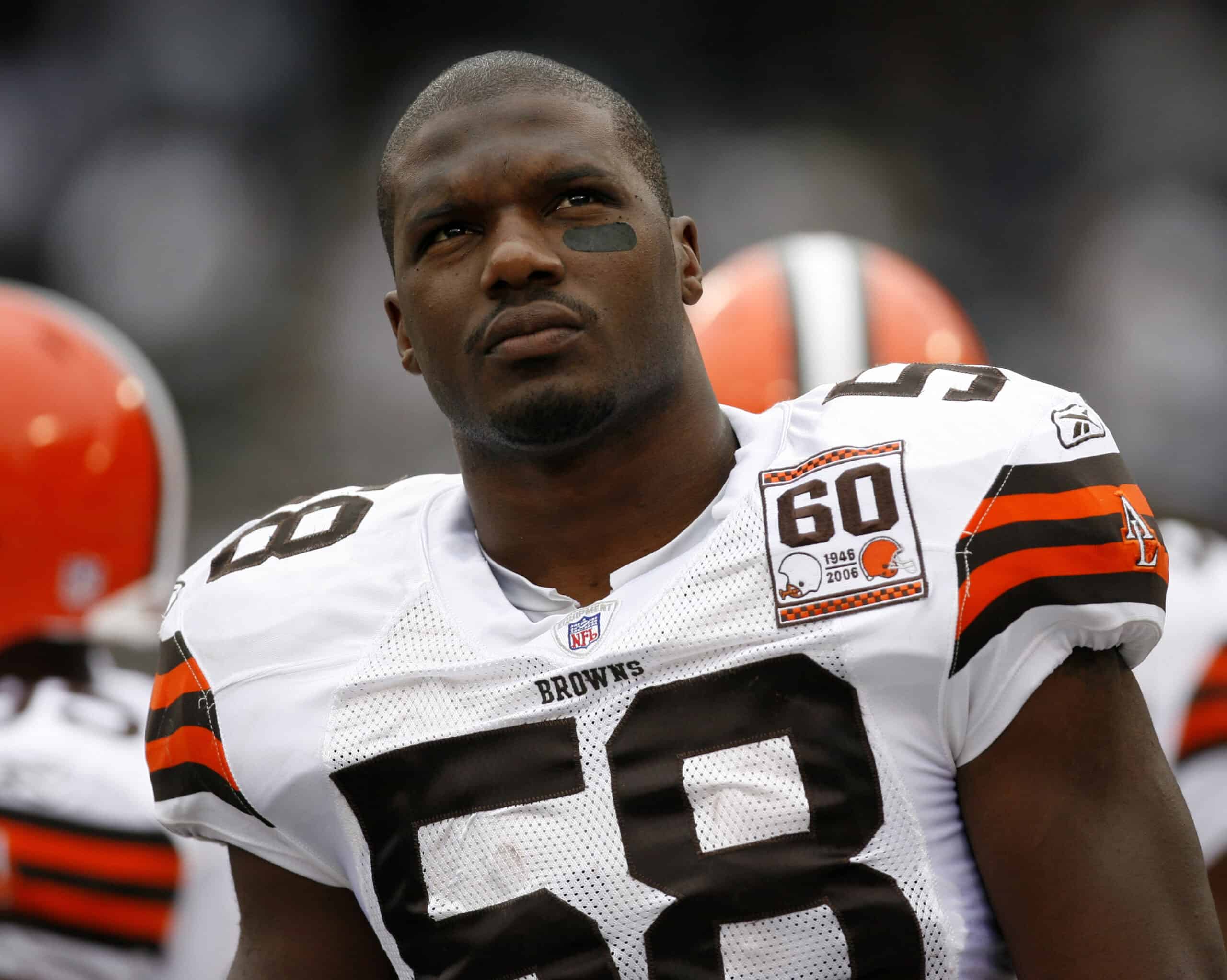 The Cleveland Browns will induct linebacker D'Qwell Jackson and the late quarterback Bill Nelsen to their Legends Programs.
The team is set to honor Jackson and Nelson during the Week 3 game on Sept. 26 against the Chicago Bears.
Last year's Legends Josh Cribbs and Webster Slaughter are also set to attend so the team can properly honor them at an in-person event.
The COVID-19 pandemic prevented such an event from happening last year.
"We are always honored to recognize Browns alumni who mean so much to our organization and fans, and it is even more special this year as we have the opportunity to do it throughout our 75th anniversary season," Browns owners Dee and Jimmy Haslam said in a news release. "After not being able to host the event in 2020, we greatly look forward to 2021 Alumni Weekend, when we will induct four deserving men – D'Qwell Jackson, Bill Nelsen, Webster Slaughter and Josh Cribbs – into our Legends program as we celebrate them and all of our alumni's achievements and commitment to the Browns."
D'Qwell Jackson and Bill Nelsen have been named to our 2021 class of Browns Legends

📰 » https://t.co/3Hs9ZHCqWF pic.twitter.com/in41iFdTGv

— Cleveland Browns (@Browns) July 28, 2021
Jackson played for the Browns from 2006-2013 before finishing out his career with the Indianapolis Colts from 2014-2016.
In his NFL career, Jackson started 140 games, had 1,192 total tackles, 51 tackles for a loss, 19.5 sacks, nine interceptions, seven forced fumbles and 13 fumble recoveries.
The Browns selected Jackson out of Maryland with the 34th pick of the 2006 NFL Draft.
Jackson also received several honors for his work off the field.
It included earning the Ed Block Courage Award (2011), Salute to Service Award (2013), Pro Football Writers of America Dino Lucarelli "Good Guy" Award (2012) and PFWA Joe Thomas Award – Player of the Year (2012).
Nelsen began his career with the Pittsburgh Steelers from 1963-1967.
In May 1968, Nelsen got traded to the Browns.
Nelsen played for the Browns from 1968-1972, compiling a 34-16-1 record as a starting quarterback.
The Browns' website gives three simple criteria for their Legends group:
Candidates will have played for at least five seasons with the Cleveland Browns.
Candidates must have been a major contributor at their respective positions.
Candidates will have been retired from playing professional football for at least five years.
The Browns started their Legends program in 2001.
Each year, the team adds two former players to its Legends group.